Alfie Templeman announces 'Happiness In Liquid Form' EP
And he's also sharing new track 'My Best Friend' featuring Coach Party.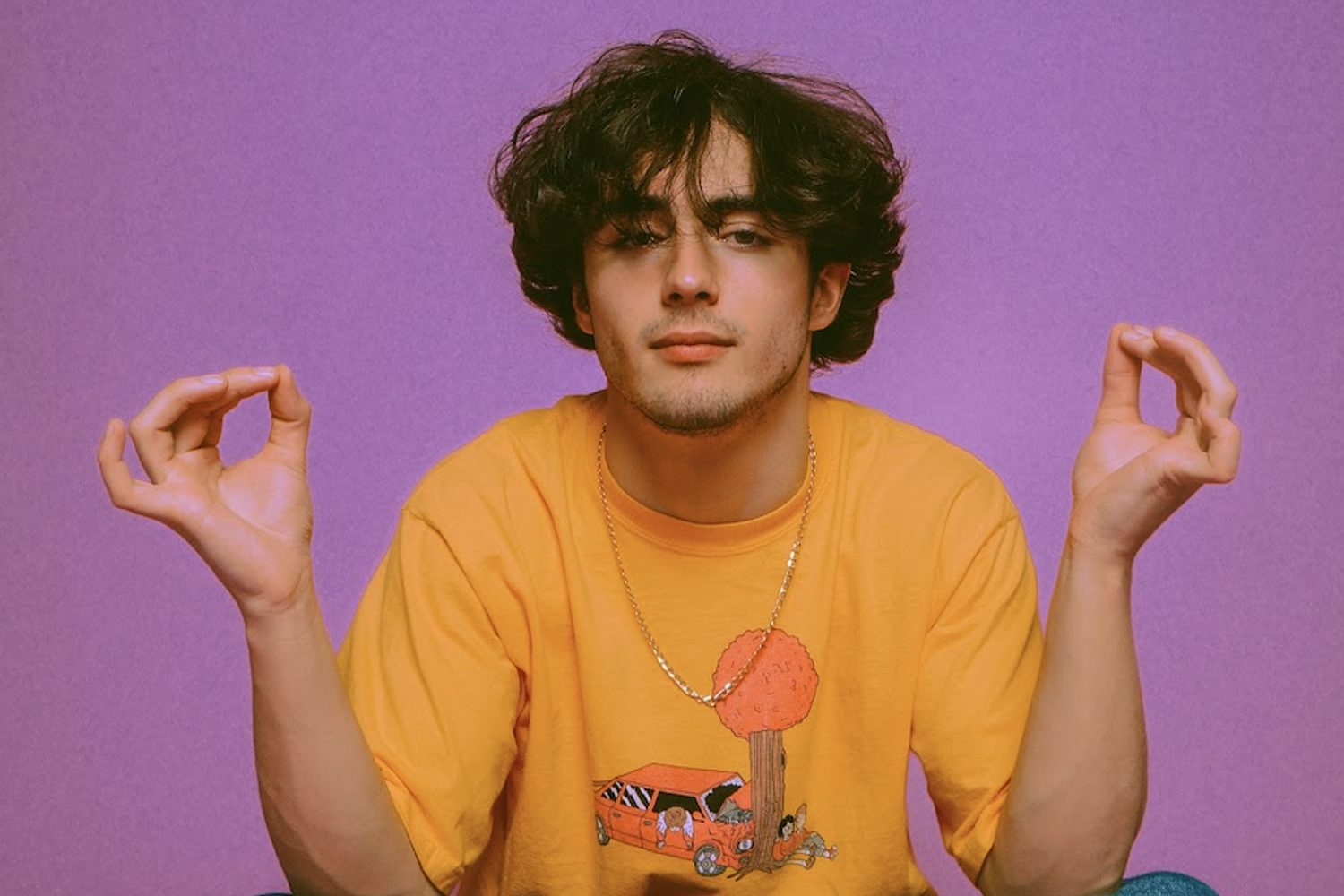 After unveiling new disco-infused pop bop 'Happiness In Liquid Form' earlier this month, Alfie Templeman has now announced a brand new EP with the same name!
Set for release on 15th July via Chess Club Records, to celebrate the news, he's also teamed up with fellow Chess Club label mates Coach Party for new song 'My Best Friend'.
"It's about depression and sadness being the only thing that's always there for you, as if it's the only thing that really sticks around and lurks behind everything you do," Alfie explains. "It's as if these feelings are the closest thing to you, like your best friend."
"I instantly related to Alfie's lyrics and the meaning behind it," Coach Party vocalist Jess Eastwood adds. "Let's be real, we all get sad, it never does leave permanently, so making a song about it and taking a different look on it is a really cool move, not to mention it's a shit hot tune. I feel incredibly lucky to feature on it as Alfie will defo have a legends slot at glasto in 30 years."
Check out the new song below.
'Happiness In Liquid Form' EP Tracklisting:
1. Happiness In Liquid Form
2. Things I Thought Were Mine
3. Maybe This Is Time
4. Obvious Guy
5. Wish I Was Younger
6. My Best Friend ft. Coach Party
Read More
Featuring James Blake, Romy, Marika Hackman, yeule and more.