bbno$ and Rebecca Black share new track 'yoga'
Lifted from bbno$'s upcoming album, 'eat ya veggies'.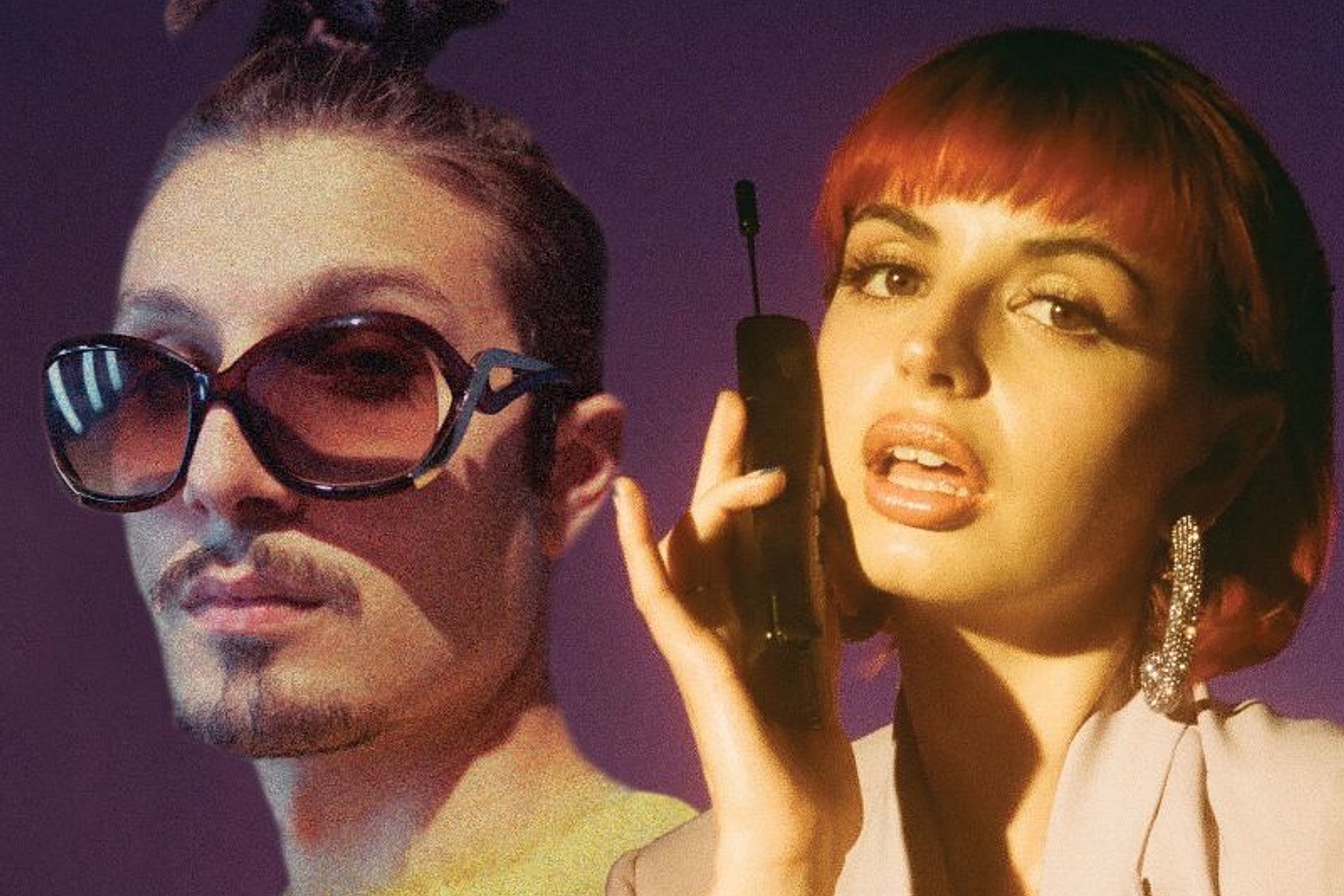 Ahead of the release of new album 'eat ya veggies', bbno$ is giving us the latest taste of what to expect, teaming up with Rebecca Black for new track 'yoga', accompanied by a fab video that sees the pair transforming into drag queen/king versions of themselves.
"I was so stoked to jump on "Yoga" as soon as I heard it, it's crazy how seamlessly we/bb/diamond pistols were able to put this together remotely - they absolutely killed it," Rebecca says. "Working with bbno$ has been outrageously fun and full of surprises at every step and I can't wait for everyone to see the chaos we got ourselves into for the video. Jury's out on who does bbno$ or RB better…ourselves or each other."
bbno$ simply states…"Rebecca black. Do I need to say anything more?"
Of their upcoming album they add, "eat ya veggies is really just my social responsibility to tell the kids to eat more vegetables. There is no deeper contextualized meaning. Hope you enjoy lol."
Check out 'yoga' below.
'eat ya veggies' Tracklisting:
1. resume
2. yoga (feat. Rebecca Black)
3. edamame (feat. Rich Brian)
4. black eyed pees
5. brainless
6. u mad
7. 2 time zones (feat. Night Lovell)
8. check up
9. big boss baby
10. I remember
11. wussup (feat. Yung Gravy)
12. tonight we fuckin party
Read More
Featuring James Blake, Romy, Marika Hackman, yeule and more.