News
Childish Gambino, Bon Iver, Michael Kiwanuka and more to feature on Brittany Howard's 'Jamie Reimagined'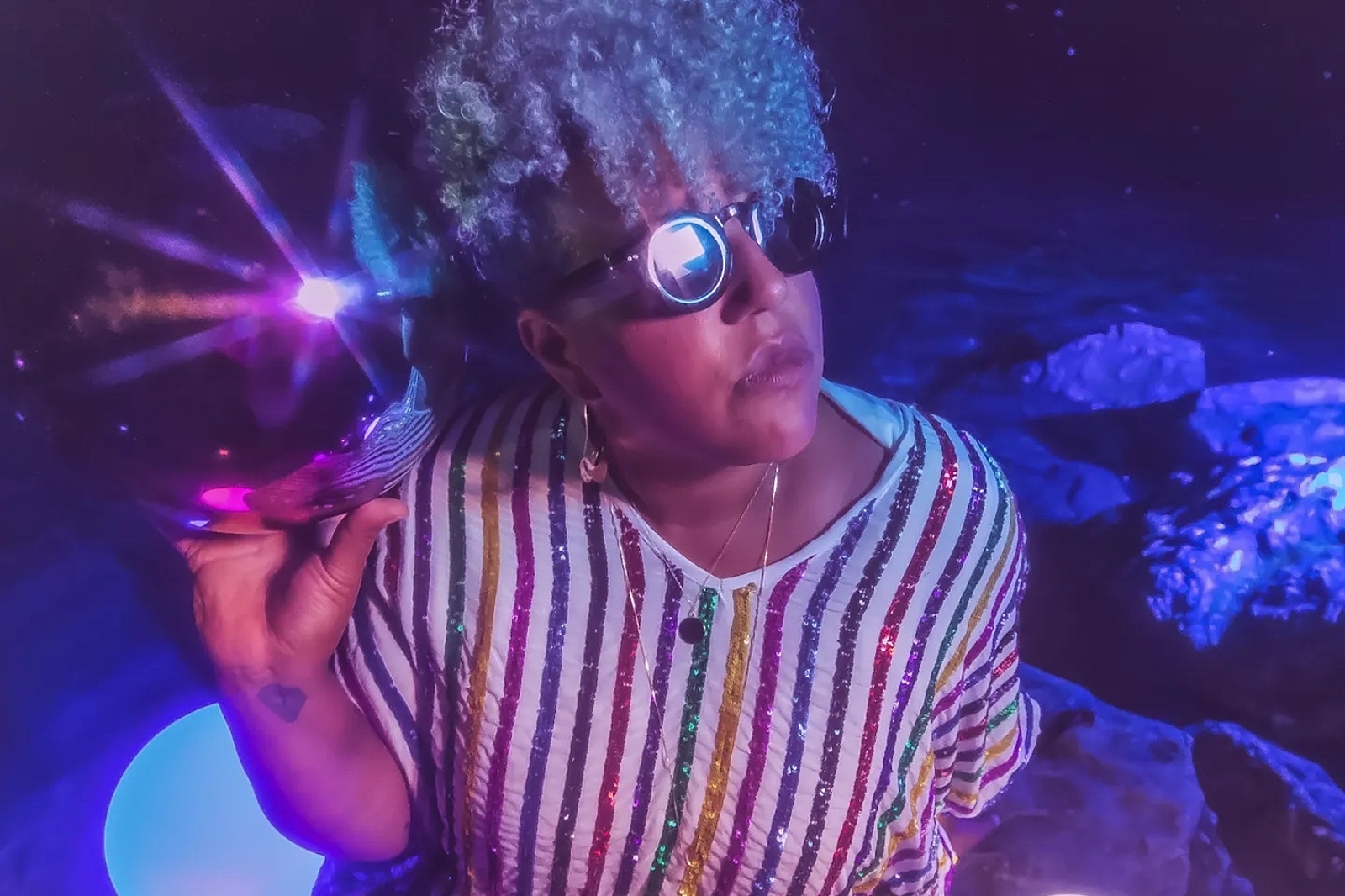 Check out remixes from BADBADNOTGOOD and Little Dragon now.
Following the release of her debut solo album 'Jamie' back in September 2019, Brittany Howard has got some pals to offer fresh takes and remixes of the album's 11 songs, with 'Jamie Reimagined' due to land on 23rd July.
"Making 'Jaime' was so much fun for me because I was able to explore so many different genres of music," Brittany says. "There were no rules. This reimagination project has been no different. I have been honored to have so many incredible artists from all musical worlds interpret my songs in such interesting and different ways."
With Little Dragon sharing their remix of 'Presence' today and BADBADNOTGOOD unveiling their remix of 'Tomorrow', Little Dragon say, "Working with Brittany's voice felt really inspiring, because it radiates emotions and energy."
BADBADNOTGOOD add, "We've been fans of Brittany Howard's work from a distance for years but haven't had the chance until now to connect. She has an absolutely incredible voice and her songwriting style is really unique. The original of 'Tomorrow' had such a special, floating sound that it was difficult to find a direction to go in for the remix. We tried to give the amazing vocals a new context and build around that. We were honored to have the opportunity and hope everyone enjoys it!"
Other contributions come from Childish Gambino, Bon Iver, Michael Kiwanuka, Fred again.. and more!
Check out the full track list below.
'Jaime Reimagined' Tracklisting
1. "13th Century Metal" Michael Kiwanuka Version
2. "Goat Head" EARTHGANG Version
3. "Stay High" Childish Gambino Version
4. "Presence" Little Dragon Remix
5. "Short and Sweet" Bon Iver Remix
6. "Tomorrow" BadBadNotGood Remix
7 ."Baby" Gitty Remix featuring Syd
8. "History Repeats" Georgia Anne Muldrow Geemix
9. "Georgia" J Most Remix featuring Emily King
10. "Stay High again.." Fred again.. & Joy Anonymous Version
11. "He Loves Me" 9th Wonder Remix featuring Common
12. "History Repeats" Jungle Remix
13. "Run To Me" Laura Mvula Version
See Brittany Howard live at the following dates:
JULY
31 | Chicago, IL | Thalia Hall (Official Lollapalooza Aftershow)
AUGUST
01 | Chicago, IL | Lollapalooza
SEPTEMBER
02 | Birmingham, AL | Alabama Theater
03 | Alpharetta, GA | Ameris Bank Amphitheatre *
05 | Manchester, TN | Bonnaroo
07 | Columbia, MD | Merriweather Post Pavilion *
08 | Philadelphia, PA | TD Pavilion at the Mann *
10 | Queens, NY | Forest Hills Stadium *
11 | Queens, NY | Forest Hills Stadium *
17 | Las Vegas, NV | Life Is Beautiful
18 | Los Angeles, CA | Hollywood Bowl
OCTOBER
31 | San Francisco, CA | Outside Lands
MARCH 2022
02-05 | Riviera Cancun, Mexico | One Big Holiday
JUNE
10 | Barcelona, Spain | Primavera Sound Barcelona
Read More