Watch
Chvrches announce 'Hansa Session' EP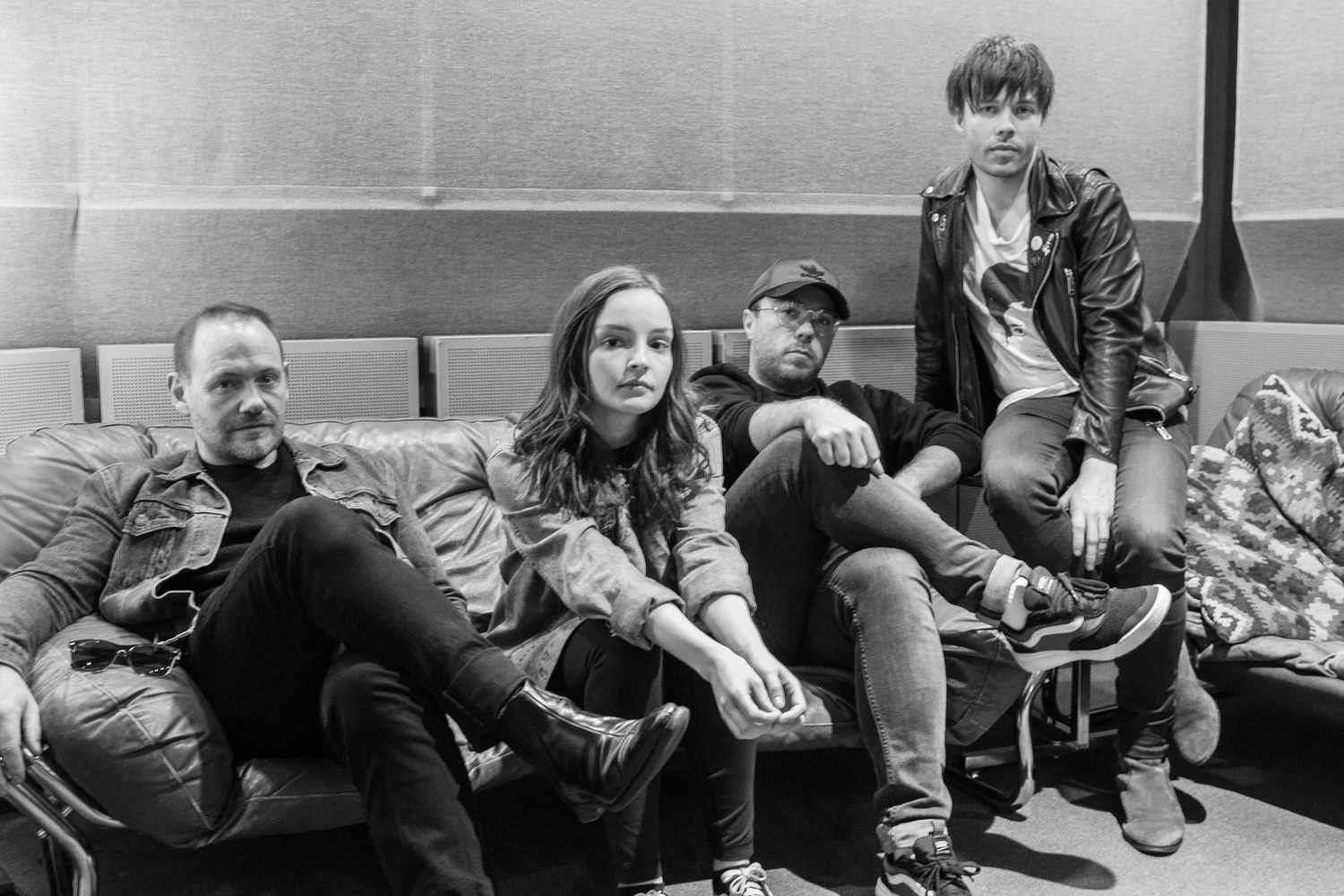 The five-track release is out this Friday (16th November), recorded at the legendary Berlin studios.
They're currently on a European tour in support of third album 'Love Is Dead', and Chvrches have announced details of a new EP!
The 'Hansa Session' EP is a five-track collection of reworked 'Love Is Dead' tracks, recorded at the legendary Berlin studios where David Bowie recorded his legendary trio of Berlin albums, as well as recordings from Nick Cave, Depeche Mode and more.
The EP comes out digitally this Friday (16th November), with a 10" vinyl release following on 14th December.
"When we had the opportunity to record at Hansa we jumped at it even though we were in the middle of a hectic tour," the band's Iain Cook explains. "It is such hallowed ground for me - my heroes Bowie, Depeche, Iggy, Siouxsie, Tangerine Dream, Nick Cave amongst others made arguably their best work in that building - and we hoped that when we went there, we would capture even just a tiny bit of that energy. It was also a chance to hold a mirror up to these five songs and look at them from a different angle, and that is something that you don't always get the chance to do as an artist."
"It was really fun to try to reinterpret the songs and still communicate the messages and emotions with different arrangements," Lauren Mayberry adds. "Once an album is out and you're on the road, it's harder to be creative so it's exciting when those opportunities present themselves, and getting to make music in places like Hansa and Bad Robot is really a bucket list thing for all of us."
View the tracklisting and artwork for 'Hansa Session', watch the trailer for the EP and view the band's upcoming tour dates below.