Creeper are up to something…
It looks like they're back as Fugitives Of Heaven?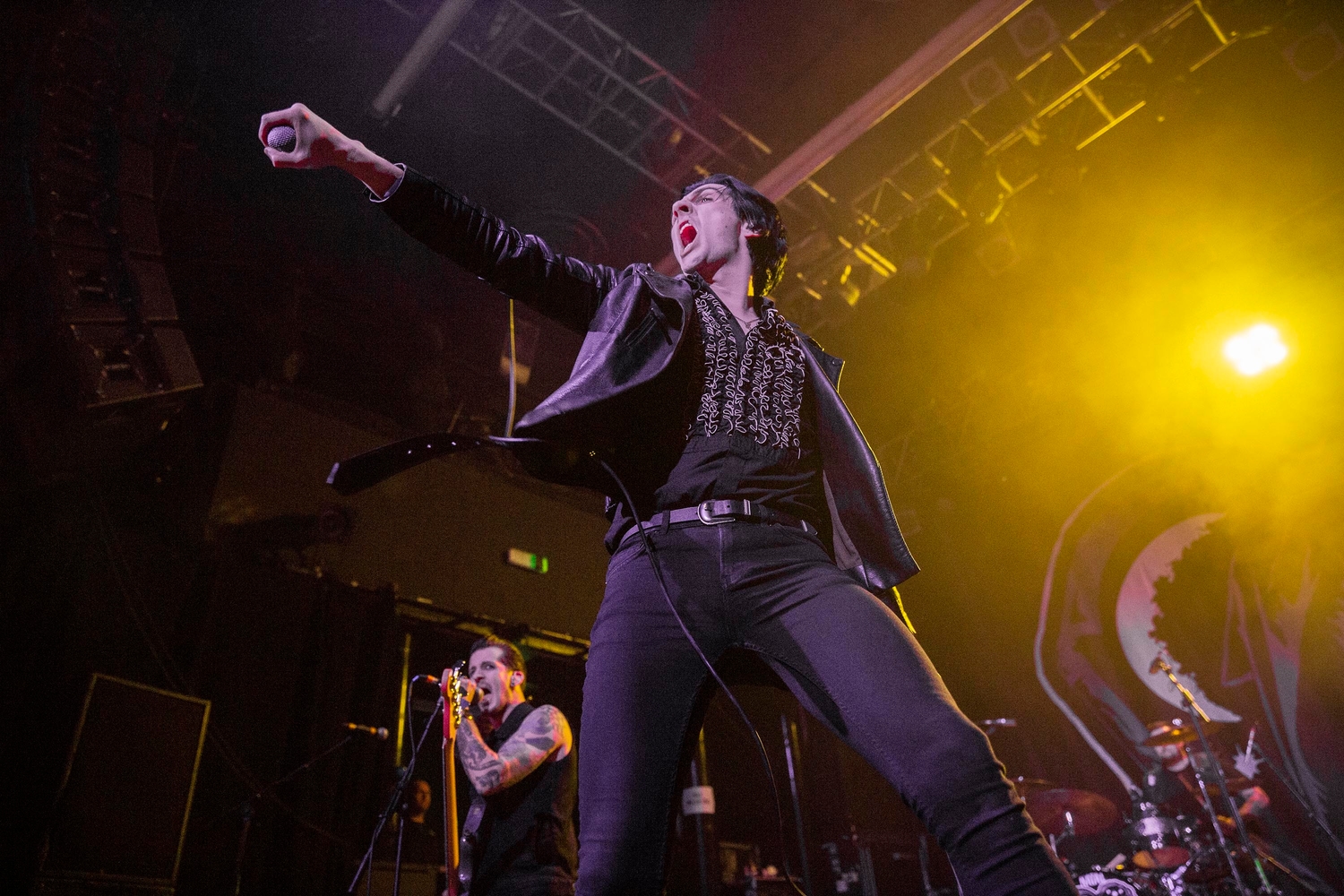 Photo: Emma Swann
On 1st November last year, Creeper appeared to take to the stage at London's KOKO for their last ever show. "Of all the shows we've played in this last four years, this one will remain with us the longest," frontman Will Gould told the crowd, echoing David Bowie's famous 1973 speech at Hammersmith Apollo, "because not only is it the last show of this album, but it's the last show that we'll ever do".
There were tears and gasps, but then we found a letter from Creeper's mystery man James Scythe - the integral character in the narrative of their debut record 'Eternity, In Your Arms' - in the photo bit, and shit got a lot stranger.
The letter itself read as follows:
Listen closely to the wind at night, can you hear my name?
Under the static Sunday strident, can you hear my name?
Kept for us a special place, beyond the moon and sea.
Every star will die tonight, even you and me.
2 for sorrow, dark and numb.
4 for joy, love for none.
See you in the next world, James Scythe
Weird, eh? Well things have just turned up a gear.
Over the last week, each member's revived social media accounts have taken a paranormal turn, with strange lights and glowing figures visiting them individually individually before their socials went dark, apparently after being abducted.
Now, they seem to have re-emerged as Fugitives Of Heaven, with a show set exactly a year since their last at 229, a 220 capacity venue smack bang in central London.
Check the tweet out below, and start freaking out.
Read More
Featuring King Gizzard & The Lizard Wizard, IDLES, Tkay Maidza, Sleater-Kinney and more.