Watch
Crows return with new single 'Slowly Separate'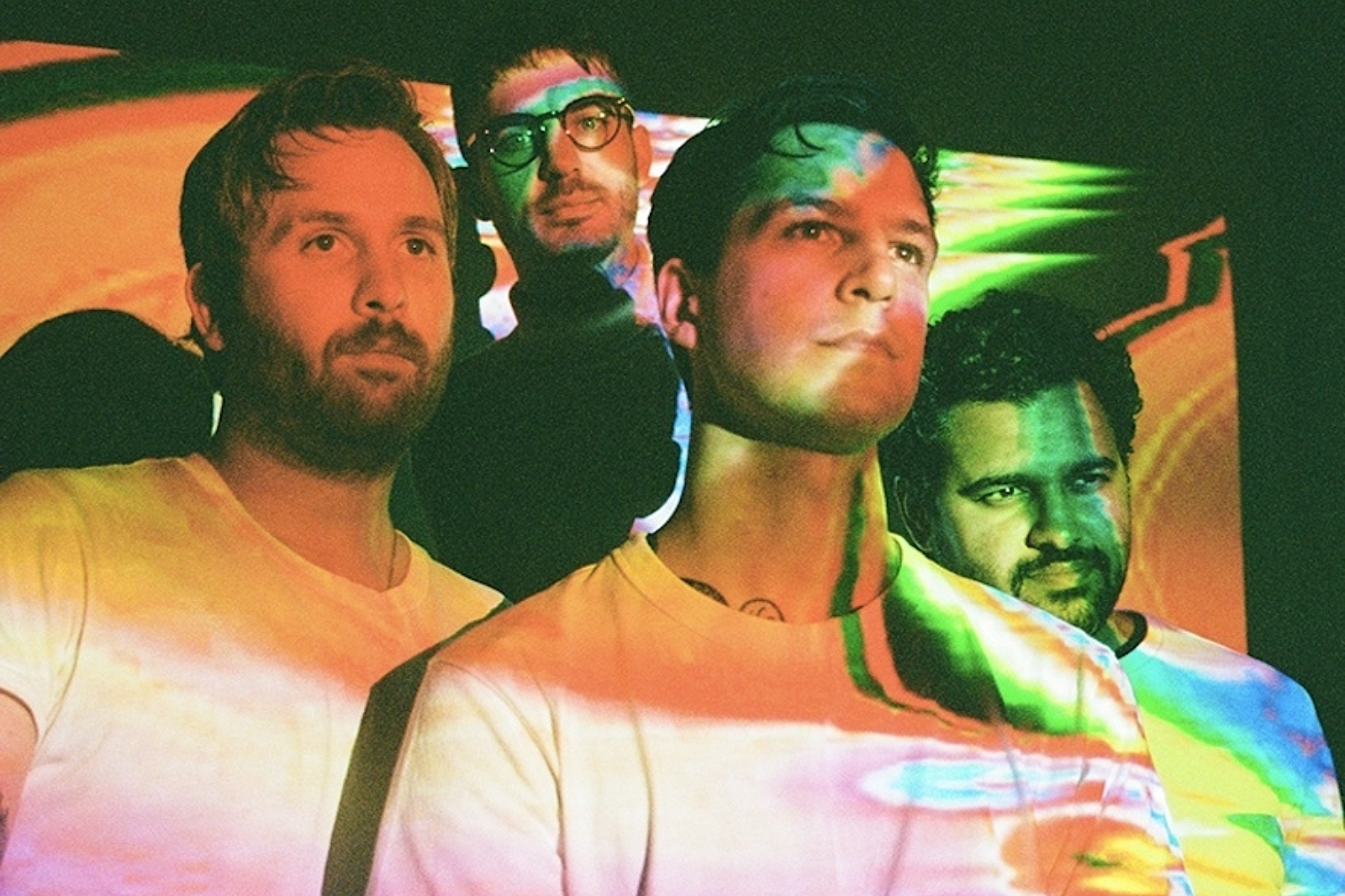 And they've got a new album out in April!
Nearly three years on since the release of debut album 'Silver Tongues', Crows are back, sharing new single 'Slowly Separate' alongside news that their second album, 'Beware Believers', will be out on 1st April via Bad Vibrations Records.
"'Beware Believers' has felt like a marathon, a real endurance test that's been a long, winding road filled with highs and lows and plenty of twists and turns," frontman James Cox says. "The majority of the themes on the album came from what was going on in the world around summer 2019, Covid wasn't in our lives and the biggest impact was Brexit and the madness our government were putting us through. I was reading a lot of J.G. Ballard and Kurt Vonnegut whilst all this craziness was going on around us and it was a weird headspace to get into."
Talking about new track 'Slowly Separate', he adds, "'Slowly Separate' is about living in London, working a job you hate and just going through the mundane routine of hand to mouth living. Don't get me wrong, I love London. It's been my home for 13 years, and this song translates to any city and anytime you're working a job that doesn't fulfil you. When it gets to the end of the month, all your rent and bills come out and you're barely left with enough to get through the next month. It gets to you, I'm sure a lot of people can relate. It just makes it sweeter when you are finally making changes in your life for the better and you can leave those feelings in the past."
Check it out below.
See Crows live at the following dates:
APRIL
05 - Bristol, UK @ The Exchange
06 - Cardiff, UK @ Clwb Ifor Bach
08 - Manchester, UK @ YES
09 - Birmingham, UK @ Muthers Studio
10 - Leeds, UK @ Brudenell Social Club
11 - Glasgow, UK @ The Garage
12 - Sheffield, UK @ Sidney & Matilda
13 - London, UK @ Scala
17 - Amsterdam, NL @ Paradiso
18 - Brussels, BE @ Botanique
20 - Hamburg, DE @ Molotow
21 - Berlin, DE @ Frannz Club
Read More