Album Review
Crows - Silver Tongues
4 Stars
An emphatic debut.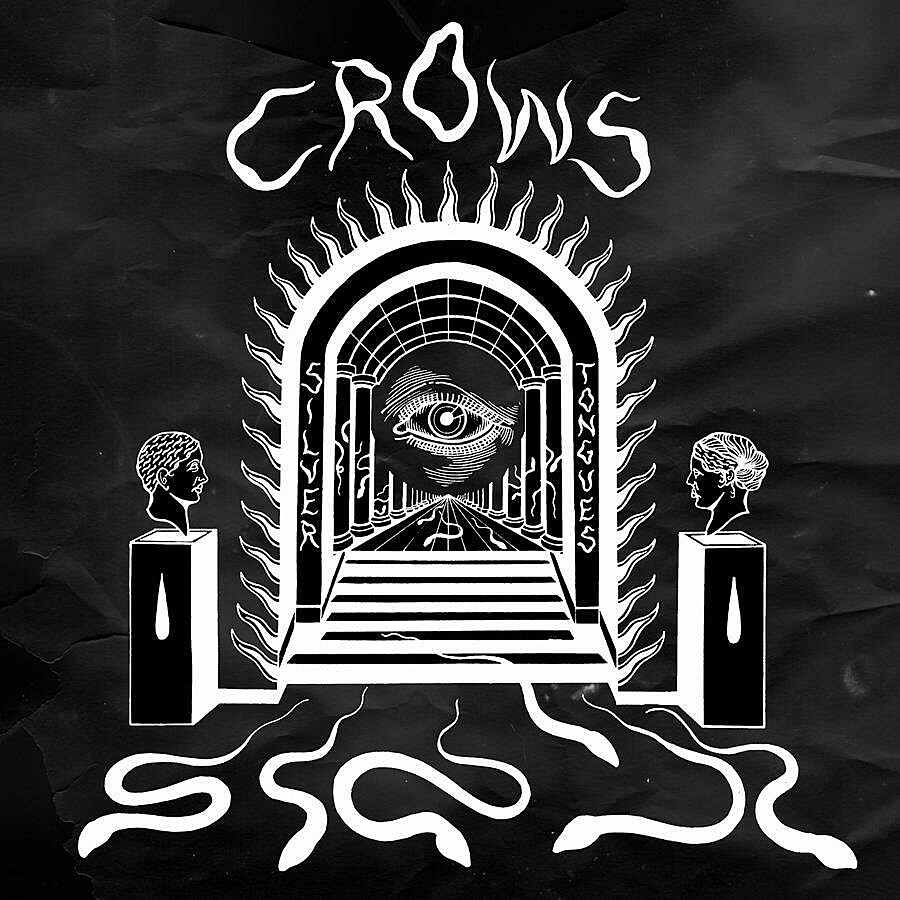 Following two ear-splitting EPs and countless explosive live shows over the past six years, London four-piece Crows' long-awaited debut states its claim from the off.
Vocalist James Cox's warm baritone vocals are a highlight, providing some emotive harmony to the noise. He leads the charge on the euphoric 'Empyrean', while 'Wednesday's Child' hits catchy peaks using wandering bass licks and a bustling drum beat. 'Chain Of Being', meanwhile, showcases the group at their most melodic. A neurotic goth-pop piece - it almost sounds like a revved-up Bauhaus attempting to dismantle Bruce Springsteen's 'Dancing In The Dark'. Following the ethereal wall of sound that closes eight-minute track 'First Light // False Face', 'Dysphoria' offers a change of tone. A funeral march shoegaze piece in the vein of My Bloody Valentine, it features James' most impassioned moment as he cries "I'm second rate, inferior" at the album's climax.
Crows' core strength is their ability to create countless hooks and melodies out of such a stormy canvas. While the maelstrom of noise doesn't let up at any point (with guitar feedback providing a segue between each song on the album), it is only a veil for the strong songwriting that lurks beneath. An emphatic debut.