Jäger Curtain Call
Head behind the scenes of the DIY Jägerhaus takeover with Jäger Curtain Call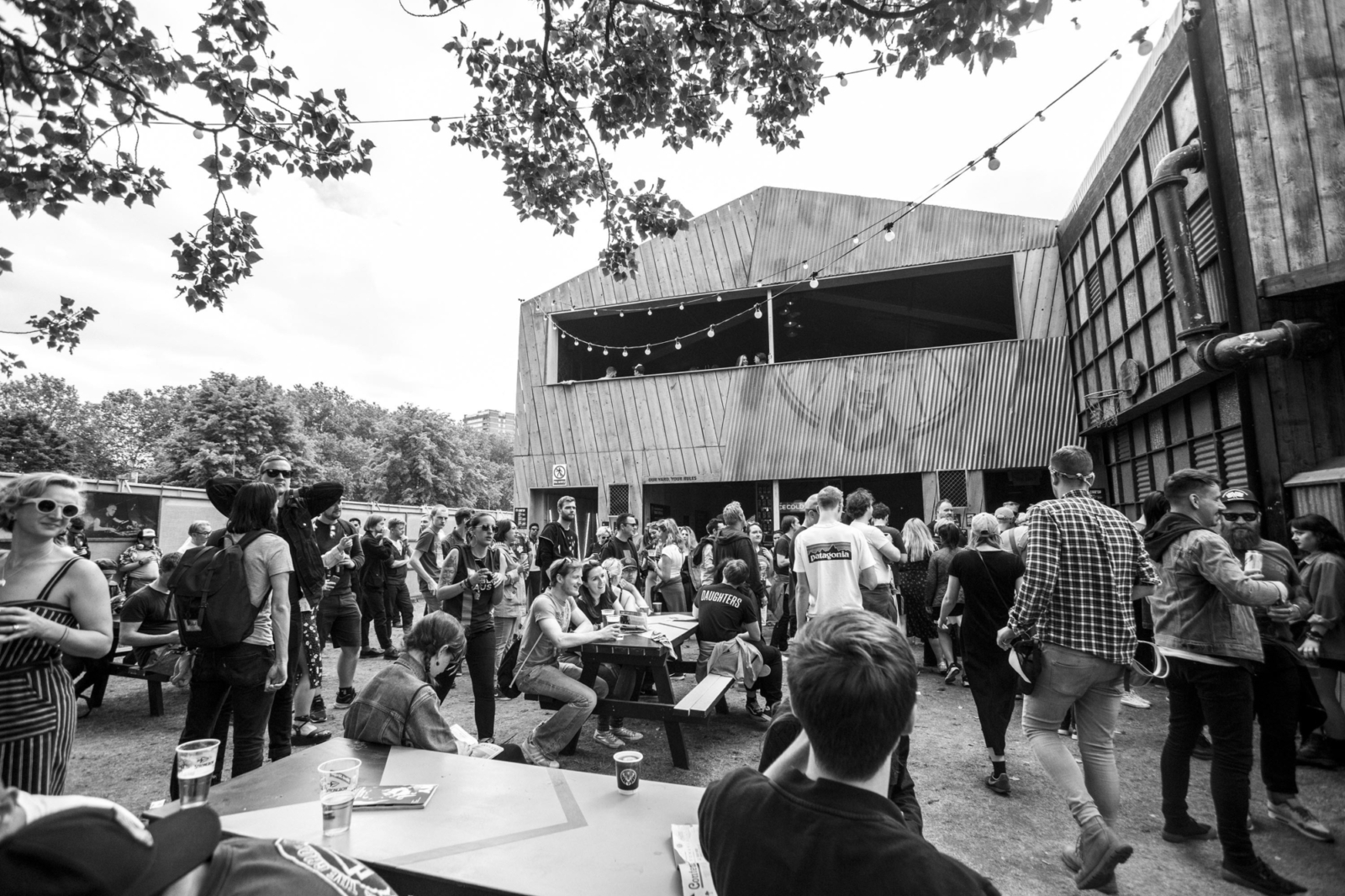 Relive the magic of All Points East while getting ready for some brand new Jäger Curtain Call shows later this year.
Okay, it's now been four full days of the post-Glastonbury (both literal and metaphorical) comedown and we don't know about you but we're already feeling nostalgic about the amazing summer of festivals we've had so far.
So while we wait to head to our next destination/muddy field, we're looking back at one of our favourite moments of the summer so far with a flashback to our Jägerhaus takeover with Jäger Curtain Call at this year's All Points East.

With storming performances from Heavy Lungs, Lady Bird, Girli, Talk Show, HEALTH, Crows and Squid, it was a moshpit - and Jägermeister - heavy weekend that saw seven of the most exciting new bands around doing what they do best and getting us fully prepped for what the rest of the year might hold. And now we've got a brand new behind the scenes vid of what went down in the wooden walls of the Jägerhaus so we can relive it again and again.

And that's not all! Lady Bird and Heavy Lungs will also be joining us later in the year for some more Jäger Curtain Call gigs. Alongside Zuzu, the three acts are heading to London, Liverpool and Bristol to spread the magic we saw at APE across the country.

Descending on Moth Club this September, lovable punks Lady Bird will be taking to the stage on the 11th with tickets available here and here, Zuzu will be heading up North to charm the Liverpool crowd at Phase One on 19th September which you can grab a spot to here and here, and, although the finer details are still under wraps for now, we can confirm that Bristol's Heavy Lungs will be tearing apart a hometown gig sometime later in the year too.
So sit back, relax, and relive the Jägerhaus craziness from All Points East, before grabbing a ticket to the next Jäger Curtain Call shows and getting involved all over again.
Read More