Watch
Drug Store Romeos reveal 'Secret Plan' video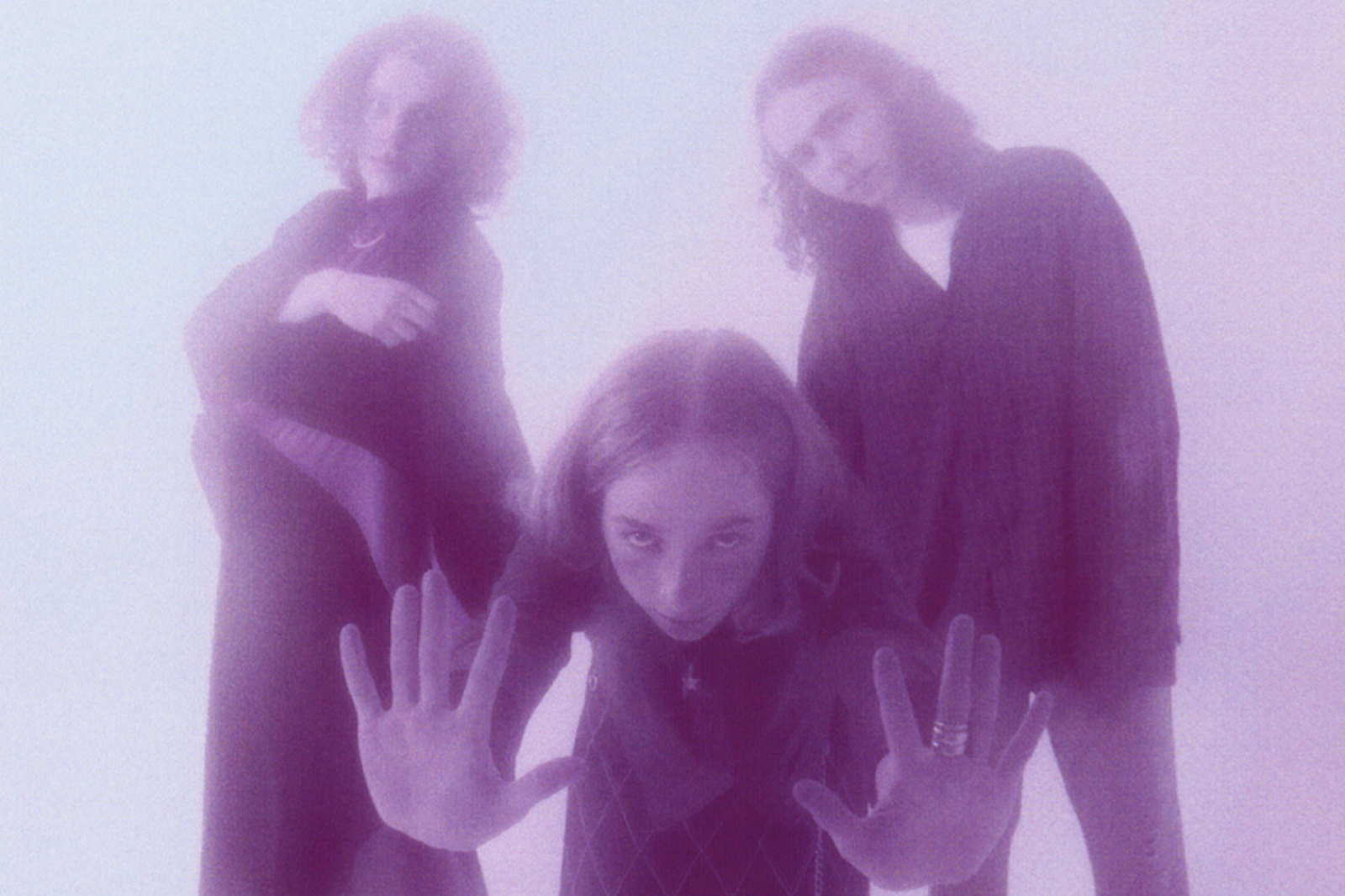 Their debut album arrives later this month.
With their debut album 'The world within our bedrooms' arriving on 25th June via Fiction Records, Drug Store Romeos are revealing the video for latest single 'Secret Plan'.
Commenting on the Max Rollason directed video, the band explain, "The world within our bedrooms is centered around the visualisation that we're playing these songs in a small, suburban room in Fleet, but as we now live in London our second album won't have this pull. We thought it would be a nice final goodbye to actually shoot some of the footage in Fleet, and to immortalise the three of us in that space in some way.
"The disco-y section lyrics are almost a meditative time lapse on the nature of letting go of thoughts, and the situation we like to put ourselves in to do this. The shots of Sarah alone in the house were shot in part of Jonny's lounge. We used to rehearse at Jonny's house for years, and he has the best dog ever called Tilly, so it was lovely to see her fluffy face again."
Speaking about the new single, they add, "'Secret Plan' was written during the first lockdown when the only time I could write was between 2am-7am because I live with 12 very noisy people. I wanted to make a purple song so I turned off all lights apart from my colour changing bulb which I made a magenta purple. It was pitch black outside so I was totally immersed. The light guided me in the choice of tonality, and my situation and setting must have influenced the rhythm and notes. I think it turned out pretty purple.
"'Secret Plan' was partly inspired by the surrealist quote 'bathed everyday reality in magic light', and we wanted it to feel personal yet transportative. In my own life I try as hard as I can to see the magic in mundanity. Although it sounds cheesy, making the effort to remind yourself of the chaotic, absurd, beautiful layers of life can really help to keep things interesting."
Watch the video now below!
'The world within our bedrooms' Tracklisting:
1. Building Song
2. Secret Plan
3. Bow Wow
4. Elevator
5. Walking Talking Marathon
6. Frame Of Reference
7. Feedback Loop
8. What's On Your Mind
9. No Placing
10. Vibrate
11. Electric Silence
12. Kites
13. Put Me On The Finish Line
14. Cycle Of Life
15. Adult Glamour
See Drug Store Romeos live at the following dates:
MAY
25 - Oslo Hackney, London (SOLD OUT)
27 - YES, Manchester (SOLD OUT)
JULY
29 - SET, London (SOLD OUT)
SEPTMEBER
02-05 - End Of The Road Festival
25-26 - Dot to Dot Festival
OCTOBER
09 - Are You Listening? Festival
NOVEMBER
13 - Stag & Dagger Festival, Glasgow
14 - Stag & Dagger Festival, Edinburgh
17 - Scala, London
Read More