Foals release new track 'Black Bull'
It's our first official look into 'Everything Not Saved Will Be Lost - Part 2'.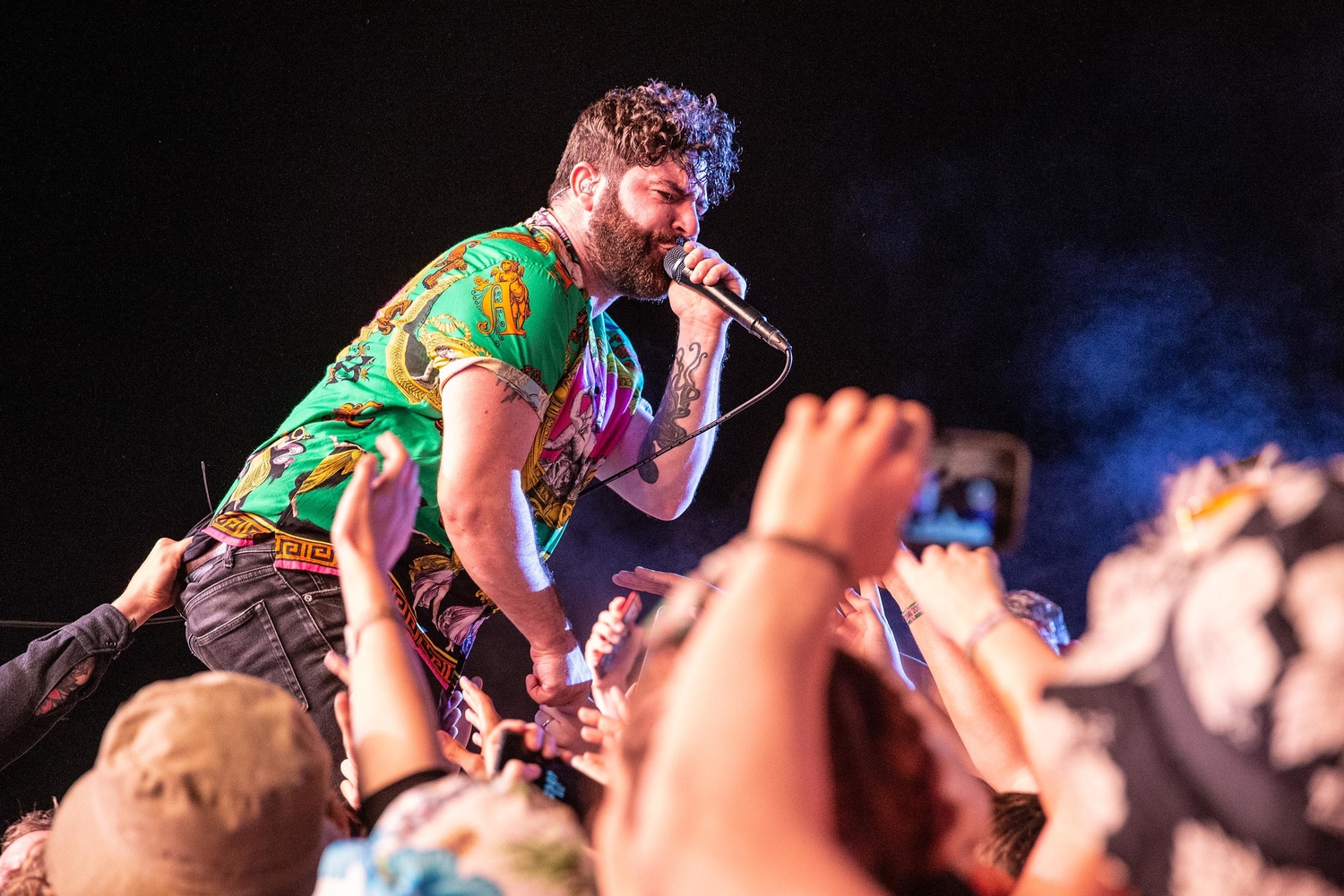 Photo: Emma Swann
After announcing earlier this week that 'Everything Not Saved Will Be Lost - Part 2' will be released on 18th October, Foals have shared the first official look into the follow-up to the Mercury Prize shortlisted 'Part 1'.
Releasing 'Black Bull' today, those who weren't a few drinks too deep before the encore of their Ally Pally shows will remember it being the first track of their encore introduced as "just a teaser, just a taste" and now we've got the whole damn meal. Well, the delicious starter at least.
An Absolutely Fucking Huge track, the opening guitar licks of 'Black Bull' build up into a thrashing rock number that sees frontman Yannis Philippakis undoubtedly straining a few vocal cords as he screams the lyrics over the tumultuous soundtrack. Tackling conflicted masculinity and delusions of grandeur, it's biting and brilliant, the perfect introduction for 'Part 2'.
Have a listen below. If you weren't already excited for 'Part 2', you're gonna be.
'Everything Not Saved Will Be Lost – Part 2' tracklist:
1. 'Red Desert'

2. 'The Runner'

3. 'Wash Off'

4. 'Black Bull'

5. 'Like Lightning'

6. 'Dreaming Of'

7. 'Ikaria'

8. '10,000 Feet'

9. 'Into the Surf'

10. 'Neptune'
Foals have been shortlisted for the 2019 Hyundai Mercury Prize. For more information on this year's Prize, head to mercuryprize.hyundai.co.uk.
Read More
Featuring James Blake, Romy, Marika Hackman, yeule and more.