News
Gorillaz will perform new track 'Skinny Ape' in New York's Times Square and London's Piccadilly Circus this month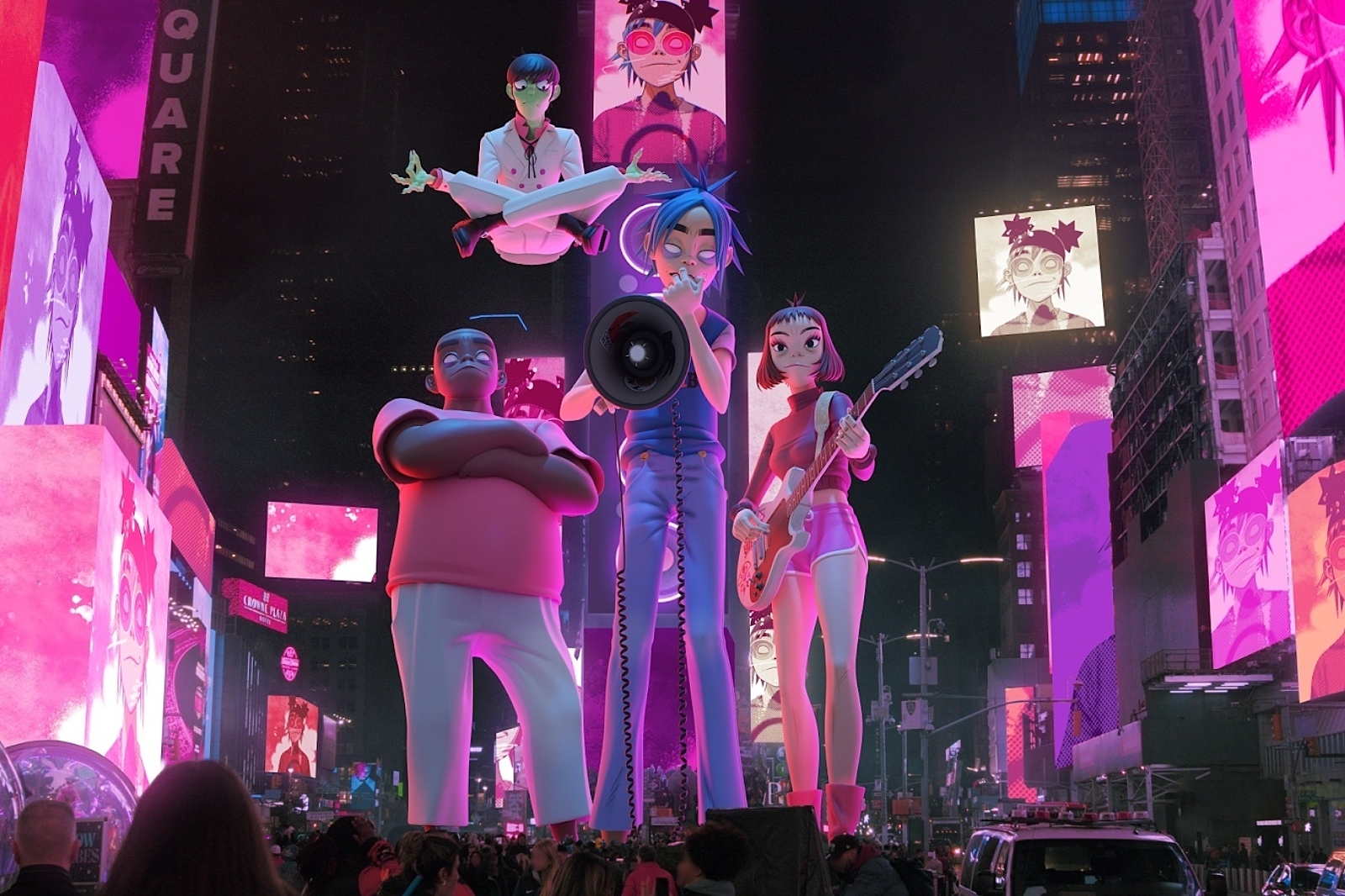 'Skinny Ape' is the latest preview of their upcoming new album 'Cracker Island'.
Ahead of the release of their new album 'Cracker Island' on 24th February, Gorillaz are sharing their newest single 'Skinny Ape'.
Alongside the new songs, the group have got two special performances of the track planned, taking place at 14:30 ET in New York's Times Square on 17th December and 14:00 GMT in London's Piccadilly Circus on 18th December.
The first-of-their-kind immersive experiences will allow fans to gather together to witness Gorillaz play in real life.
"To all our followers, get ready for the biggest Times Square takeover since that other gorilla smashed the place up," Gorillaz's Murdoc Niccals says. "Bigger in fact cos there's four of us. Thanks to the techies at Google, we've created the music video event of the century, so don your pink robes and come see Gorillaz like you've never seen us before. The future is nigh!"
Check out the trailer for the performances, and have a listen to new single 'Skinny Ape' below.
'Cracker Island' Tracklisting:
1. Cracker Island ft. Thundercat
2. Oil ft. Stevie Nicks
3. The Tired Influencer
4. Tarantula
5. Silent Running ft. Adeleye Omotayo
6. New Gold ft. Tame Impala & Bootie Brown
7. Baby Queen
8. Tormenta ft. Bad Bunny
9. Skinny Ape
10. Possession Island ft. Beck
Read More