Neu Pick:
Jerkcurb finds romance in ruin on 'Night On Earth'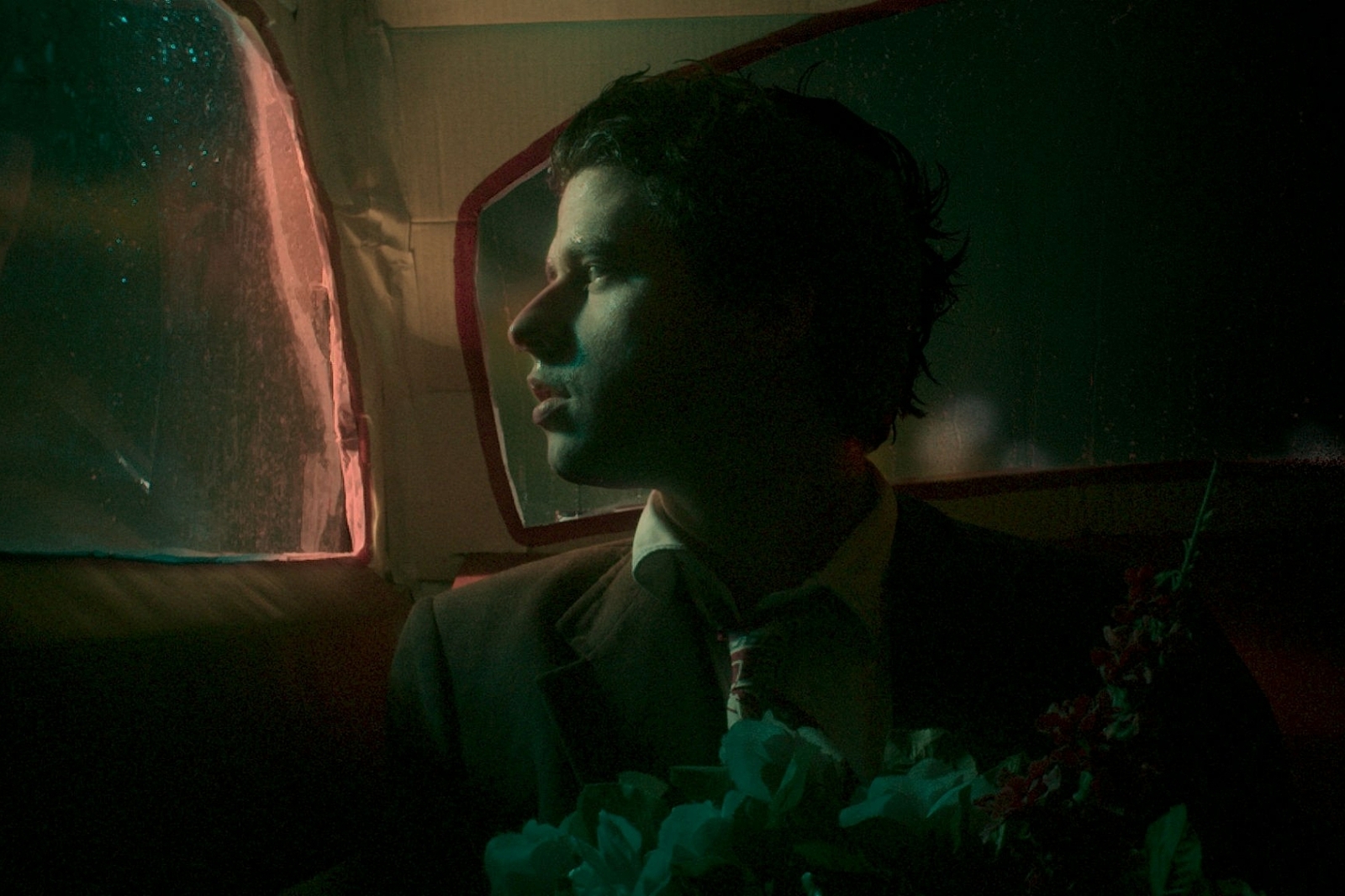 The South London songwriter weaves a tale of love and death on his latest, Handsome Dad-released single.
Every weekday, DIY's new music know-it-all Neu brings you one essential new release to get obsessed with. Today's Neu Pick comes from Jerkcurb.
Painting pictures in various shades of black and blue, Jerkcurb's soft and gloomy indie is one that's prime for the kind of grandiose storytelling previously reserved for 'the greats' of the genre. New track 'Night On Earth' is no exception, South London songwriter Jacob Read dipping his toes into a tale of mythic proportions.
"About five years ago, I started speaking to a girl on the Internet," he explains. "It began kind of accidentally, but it went on for the best part of a year. It was a secret thing, I didn't tell anyone. Over time it got very intense for me, I really had to meet her, but the only way I could rationalise meeting her face to face was amidst some kind of apocalypse – world ending type situation.
"That's kind of where the song comes from. I had this image in my head of the world ending, faces full of despair, pain and agony, lots of people crying, then the camera pans to this guy; a nerd, pimples on his face, and this wide grin, because he finally got to kiss this girl of his dreams. In some ways it's about hope amidst darkness"
Those dual feelings are laced throughout 'Night On Earth', Jerkcurb confessing "You're the girl of my dreams" atop a wilting, doom-laden backing.
Get the first spin of 'Night On Earth' below - it's released August 12th via Handsome Dad, and you can pre-order it here.
Read More