Kele Okereke unveils new track 'GUAVA RUBICON'
It's the third track revealed from forthcoming record '2042'.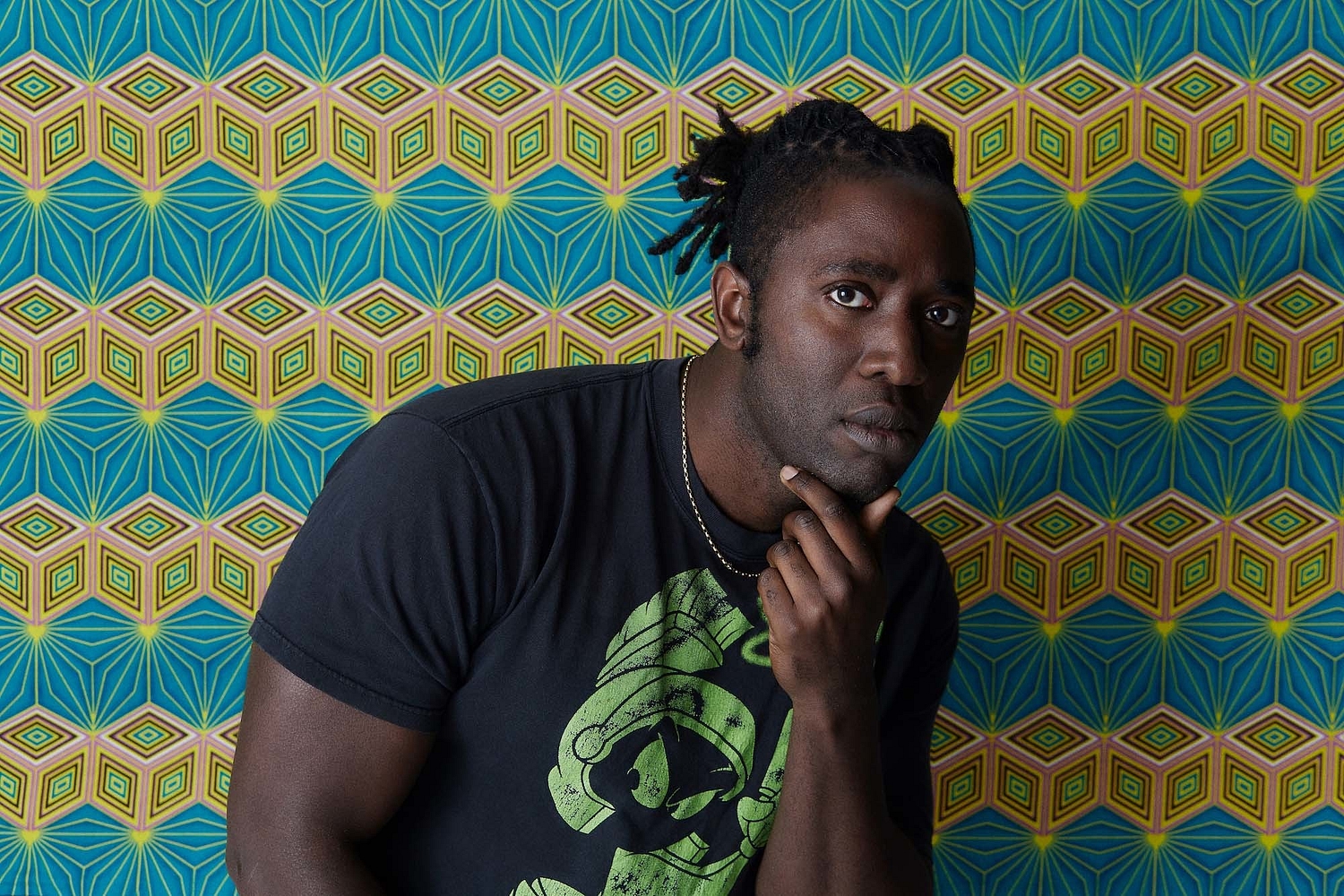 Following the release of 'JUNGLE BUNNY' and glam-rock inspired 'BETWEEN ME AND MY MAKER', Kele Okereke is giving us our latest glimpse at what we can expect from new album '2042', out on 8th November.
"I named this song Guava Rubicon after my favourite soft drink but this song is a love letter to my favourite type of girls in the world; the black girls of London," the Bloc Party frontman says of the sleek new number. "The Black woman is the most maligned figure in today's society and I wanted to make something that celebrated her smarts, her sexiness and her magic.
"This video will always be beautiful for me as its simply two woman of colour who are in love, no tricks, no gimmicks, just love. Sadly this is a dynamic that I rarely see in represented in popular culture, so I wanted to represent as best I could."
Speaking to us for our October 2019 issue, Kele explained that the themes of his upcoming record are about "trying to create a sense of black Britishness that isn't reductive and isn't just a caricature of what the white masses feel that being black is about. I don't claim to have the monopoly on the black experience and I wouldn't want anybody to think that, but I do have a perspective and I do have a voice. I feel like I have to put this out there in the most unapologetic way possible. It's what we need: we need more stories." Read the full feature here now.
Read More
Popular right now
Featuring King Gizzard & The Lizard Wizard, IDLES, Tkay Maidza, Sleater-Kinney and more.