Kool thing:
Kim Gordon blazes ahead with new single 'Murdered Out'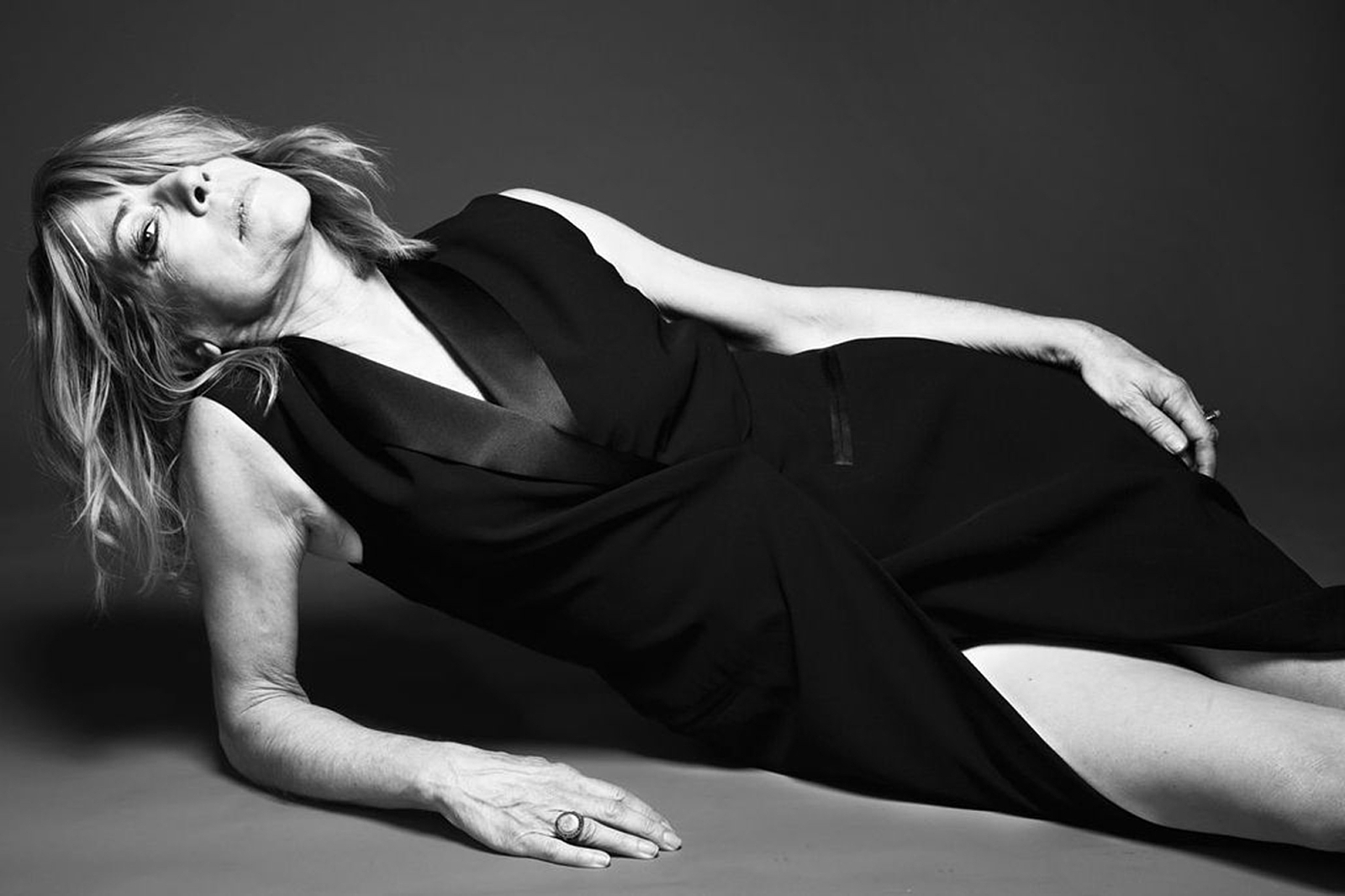 The former Sonic Youth frontwoman has put out a new one-off track under her own name.
The amount of creative outlets she's involved in at the moment - from her noise project Body/Head, to Peaches collaborations and other band Glitterburst - it's a wonder Sonic Youth's former frontwoman Kim Gordon ever finds time to kip. Ploughing ahead with yet another project, she's released her first song under her own name, the ferocious one-off single 'Murdered Out'. Produced by Justin Raisen (Charli XCX, Santigold, Sky Ferreira) it's a bleak and breakneck new offering.
Fuzzing and echoing like a driving guitar line being chucked down an industrial waste-pipe, it's a song that finds itself consumed by darkness; specifically the colour black. "When I moved back to LA I noticed more and more cars painted with black matte spray, tinted windows, blackened logos, and black wheels," Kim Gordon explains in a press release. "This was something I had occasionally seen in the past, part of low-rider car culture. A reclaiming of a corporate symbol of American success, The Car, from an outsider's point of view. A statement-making rejection of the shiny brand new look, the idea of a new start, the promise of power, and the freedom on the open road. Like an option on a voting ballot, "none of the above."
"'Murdered Out' as a look, is now creeping into mainstream culture as a design trend," she adds. "A coffee brand. A clothing line. A nail polish color. Black-on-black matte is the ultimate expression in digging out, getting rid of, purging the soul. Like a black hole, the supreme inward look, a culture collapsing in on itself, the outsider as an unwilling participant as the 'It' look."

Right then.
Have a listen to the shadowy 'Murdered Out' below.
Read More