King Nun announce new album 'LAMB'
The quintet have also shared their new track 'But We Live On The Beach'.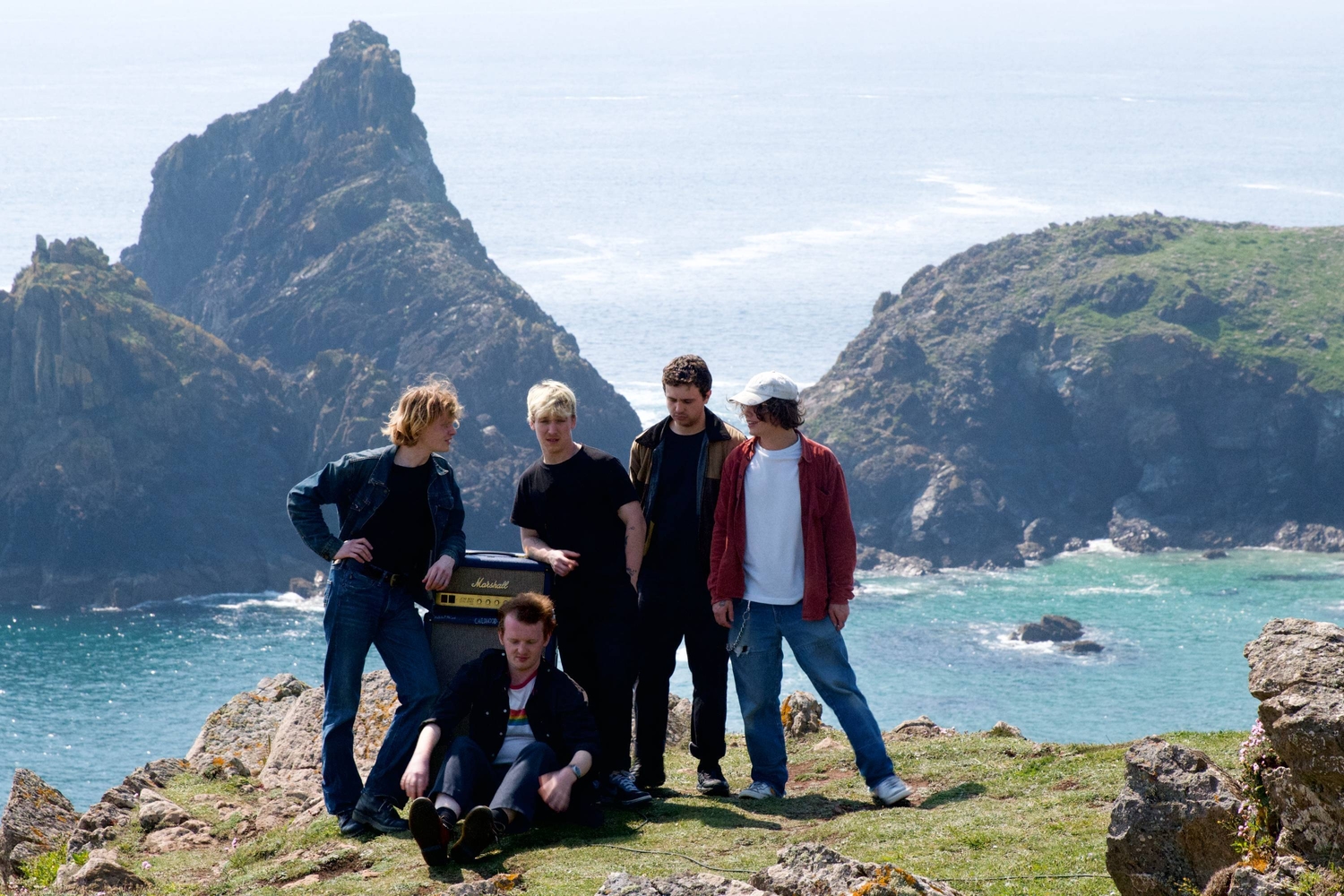 King Nun have announced details of their second album 'LAMB', which is due for release on 29th September via Marshall Records.
The band - now a quintet, after the recent arrival of guitarist Ethan Stockley-Young - recorded the eleven-track LP at their label's own Marshall Studio, with drummer Caius Stockley-Young in the production seat. It follows on from their 2019 debut 'MASS'.
"LAMB is about vulnerability," the band's Theo Polyzoides has said, of the record. "It's about being true to yourself. It's about retaining the part of you that is naive and optimistic and trusting, in the face of a world that will turn you into a fucking android if you give it even an inch.
"So, LAMB is a metaphor for that Achilles heel, the part of you that is susceptible to trauma, emotional pain… all of these things. That's the thing that rises to the occasion and is the most beautiful part of us… I think that, actually, if we all just tried to retain a bit of humanity, we'd probably make a better future."
Check out the tracklisting for 'LAMB' - which also features last month's 'Selfish' - below.
Golden Age
Selfish
Do You Know Where You Are?
Sinking Feeling
One Time Alarm
OCD
In Vains
I Must Be Struck By Lightning To Fly
But We Live On The Beach
Escapism
Lamb
The band have also shared another new track today, 'But We Live On The Beach'. "In direct contrast to how bright and optimistic the song sounds, lyrically, this is one of our bleakest songs," Theo says of the track. "It's about being surrounded by friends who are all developing substance issues, when you come home to a 24/7 rager that goes on for weeks on end. In this song; 'the beach' is an analogy for a party. The chorus is a desperate plea which is to say; "No, I don't want any part of this, we LIVE on the beach, this isn't a holiday anymore, it's become habit, the novelty is gone and it's getting scary now."
Listen below.
Read More
Featuring James Blake, Romy, Marika Hackman, yeule and more.