Watch
Bombay Bicycle Club deliver the indie goods with 'Everything Else Has Gone Wrong'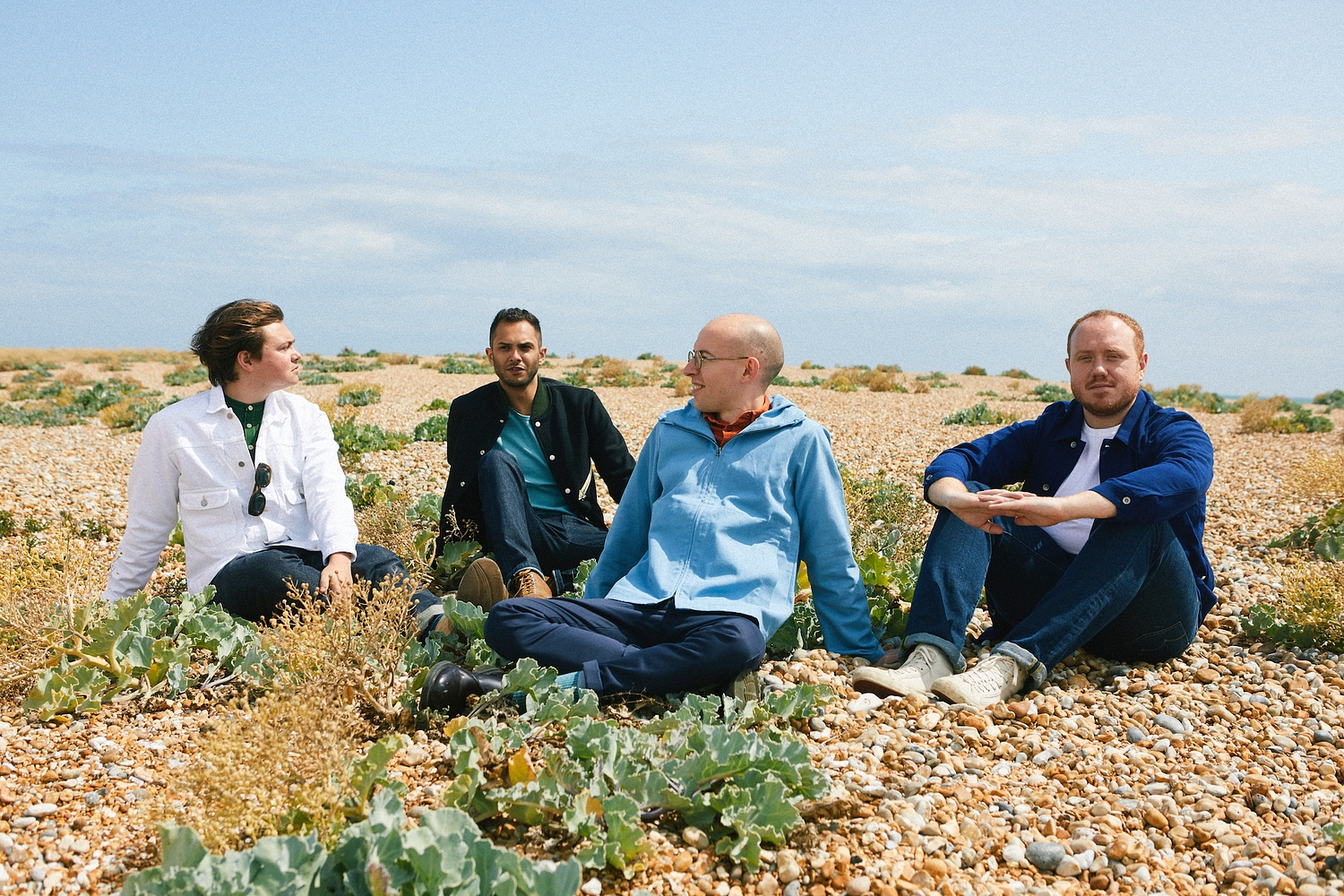 The quartet share the title track for their upcoming fifth album, set to land on 17th January.
"I guess I've found my peace again, and yes, I've found my second wind," Bombay Bicycle Club frontman Jack Steadman sings on new song 'Everything Else Has Gone Wrong'.
The quartet's latest indie-rock slapper, the lyric is quite a good sum-up of what's been going on with Bombay and where their new album takes its origins. Taken from the title-track of their first full-length in five years, following 2014's 'So Long, See You Tomorrow', the stagnant situation they found themselves after touring since their teens resulted in them going their separate ways, until a reunion for debut 'I Had The Blues But I Shook Them Loose' was discussed and they fell in love with playing together again. Or, got their second wind, if you will.
"It felt exactly the same in a really nice way, like nothing had changed," Jack told us in September. "But then, outside of that, everything's different. That's the whole reason you take a break. You need that fresh perspective on touring and spending time with each other, and it's when it becomes mundane that you take a break."

Now back and better than ever, 'Everything Else Has Gone Wrong' is a Classic BBC Number, driven by nostalgic mid-00s-indie-heyday-esque guitars and with an instantly catchy melody, as it explores themes of hope and renewal. "For my whole life, I haven't been very good at expressing myself with words," Jack explains of the track. "The irony is that the song is about not wanting to write lyrics, but it has lyrics I'm really proud of. And after that, we realised a lot of the other songs had that theme, of music as a cathartic refuge."
Have a listen below:
See Bombay Bicycle Club live at the following dates:
JANUARY
20 – Corn Exchange, Cambridge
21 – Academy, Bournemouth
23 – De Montfort Hall, Leicester
24 – University SU Great Hall, Cardiff SOLD OUT
25 – Academy, Leeds SOLD OUT
27 – Academy, Newcastle
28 – Barrowland, Glasgow SOLD OUT
29 – Barrowland, Glasgow NEW
31 – Academy, Birmingham
FEBRUARY
01 – The Centre, Brighton
03 – Victoria Warehouse, Manchester
04 – Academy, Sheffield NEW DATE
06 – UEA, Norwich NEW DATE
07 – Alexandra Palace, London SOLD OUT
08 – Alexandra Palace, London NEW DATE
10 – Vicar Street, Dublin SOLD OUT
11 – Vicar Street, Dublin
12 – Ulster Hall, Belfast
All dates w/ The Big Moon + Liz Lawrence except 8th November w/ Sundara Karma + Liz Lawrence