Los Campesinos! ponder the chaos on '5 Flucloxacillin'
The band tackle mental health and current affairs on the latest track from 'Sick Scenes'.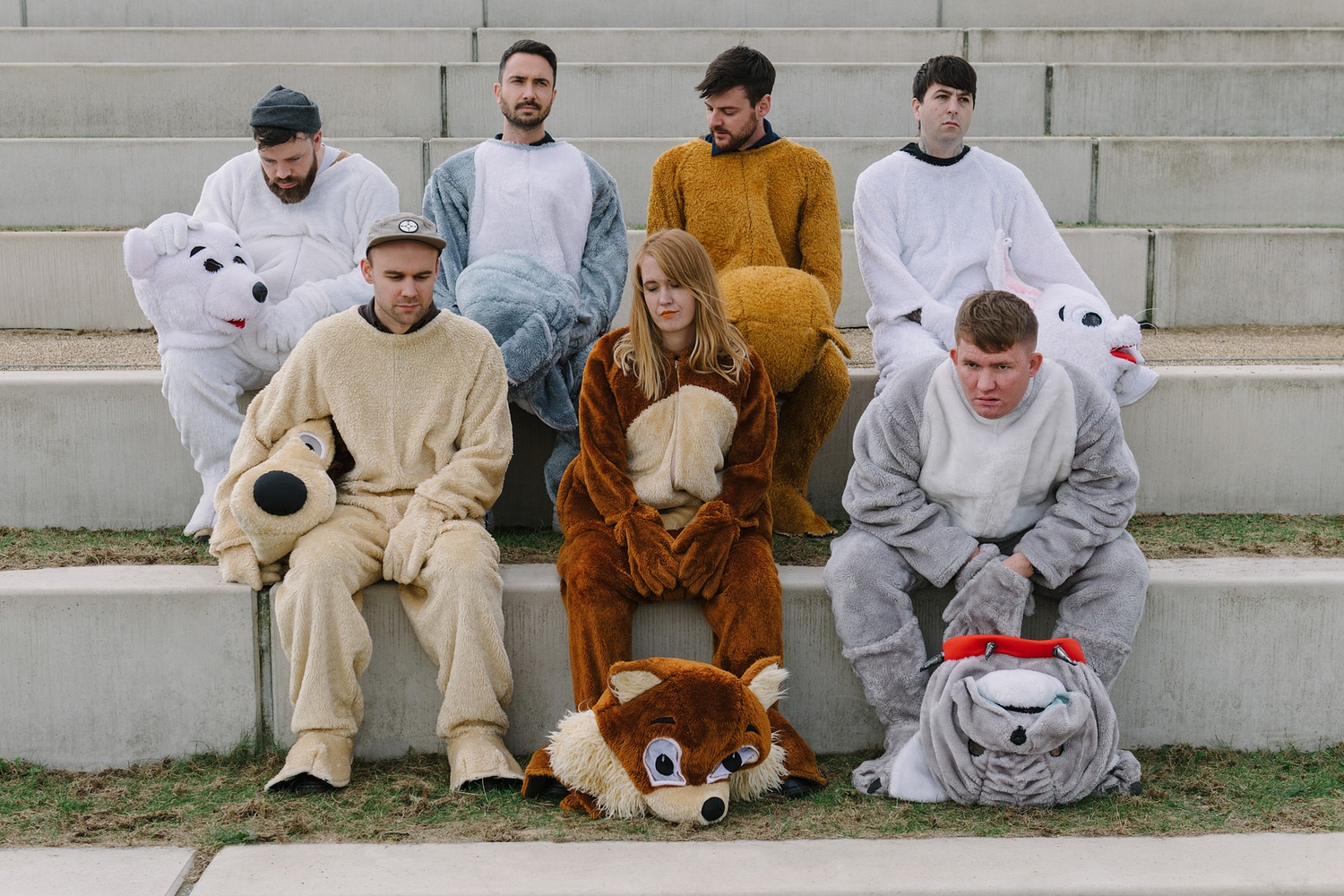 According to Los Campesinos! themselves, their new album 'Sick Scenes' is all about "battling with bad mental health, trying to comfort and reason with yourself over something you can't control".
Nothing quite embodies that feeling more than their latest track, '5 Flucloxacillin'. If you don't know what that is, Wikipedia ably informs us that it's an antibiotic a bit like penicillin used to treat certain infections. It's a fine title for the track, which deals with some of the chaos that's going on in the world today, with Gareth singing: "They say if they had got the victory/ Well I guess we'll never know".
Gareth told Stereogum: "As time ticks by and I become entrenched in my thirties I realise I've now spent half of my life medicating and self-medicating for depression, acne, countless viral infections and, worst of all, relentless ingrown toenails".
He continued: "Most everyone I know struggles with their mental health and is trying to cope in whatever way they can, while baby-boomers chastise us millennials for the manner in which we attempt to find solace amidst, and fumble out of the mess they made for us".
While it may be about some pretty dark themes, there's still a typically buoyant nature. No wonder they revealed it on Blue Monday.
Listen to '5 Flucloxacillin' below.
Read More
Featuring James Blake, Romy, Marika Hackman, yeule and more.