Ought - Beautiful Blue Sky
Montreal four-piece deliver an inspiring introduction to their second LP, 'Sun Coming Down'.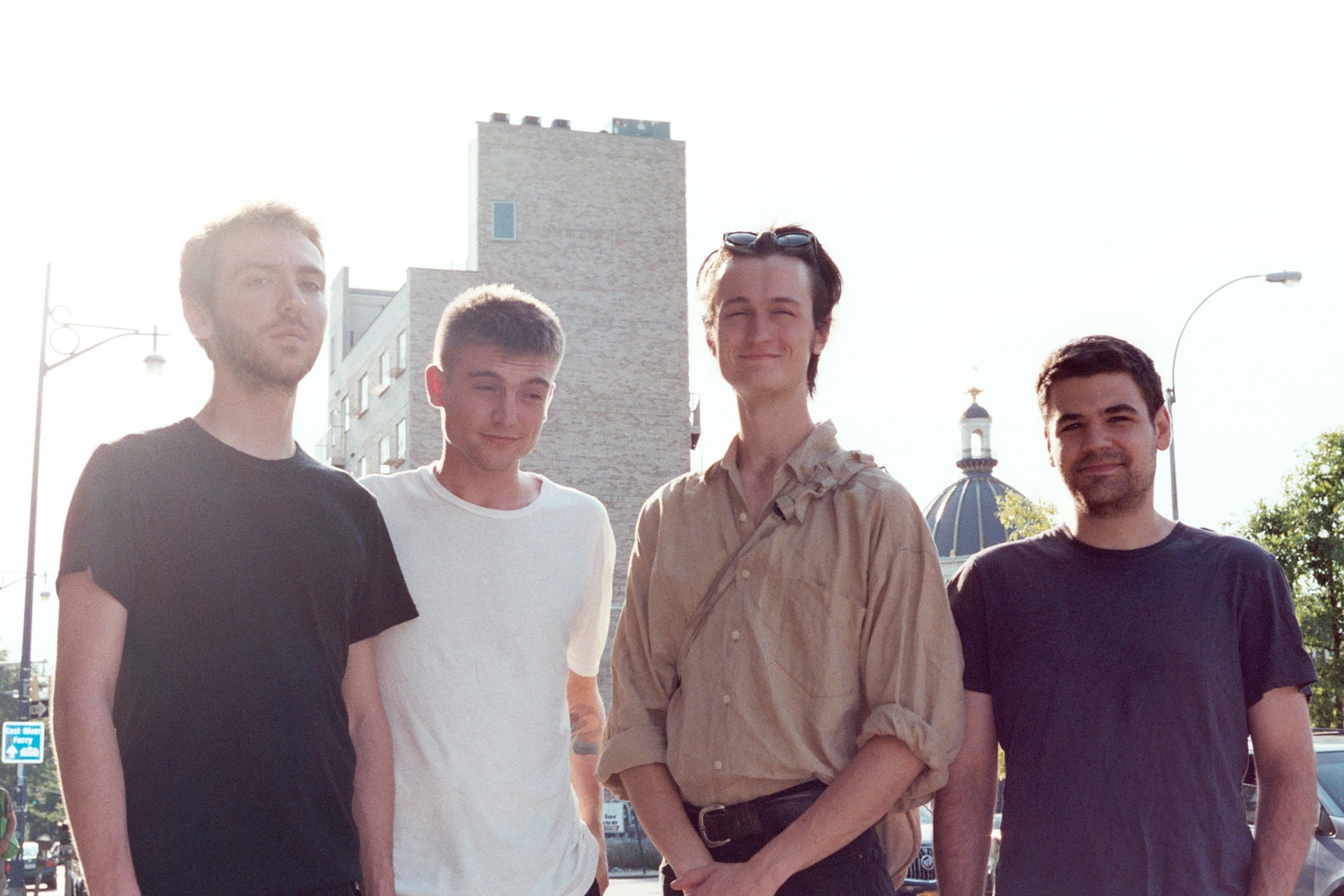 Ought are a group of musicians who like to build. The four-piece from Montreal, Canada have begun to make a name for themselves in constructing foundations, layering them into lengthy compositions that deal in increasingly affecting emotion, sonically and lyrically. What's most impressive and imperative to the pleasure taken from immersing yourself in their music, is how they do everything so minimally.
Thankfully there's no dramatic contrast in 'Beautiful Blue Sky', the first impression from the group's second LP, 'Sun Coming Down'. Fragmented guitar slowly develops within the track's opening section, building into an almightily uplifting refrain that's full of expectation, wonder and a hospitable intimacy in its tone. While the short, three-note build of bass remains the core throughout, the enthusiastic rush of drums push 'Beautiful Blue Sky' into its lengthy, extended second half. These key parts form into such grandiose climbs, yet stay rooted to the ground in fragile, almost skeletal forms.
Tim Darcy continues to merge his documents of social experiences with raw and inspiring verses. The plainly spoken delivery of "it's all that we have, that and the big, beautiful, blue sky" arrives at the track's peak, in a wash of instrumental effervescence where Darcy is the embodiment of intense sentiment.
With 'Beautiful Blue Sky', Ought once again display an ingenuity for euphoric inducing progressions, finding uplifting emotion within their continuously transforming structures. Much like their debut 'More Than Any Other Day', 'Sun Coming Down' could be a defining marker in finding the year's most influential record.
Read More
Featuring James Blake, Romy, Marika Hackman, yeule and more.