Watch
Pip Blom share 'I Know I'm Not Easy To Like' video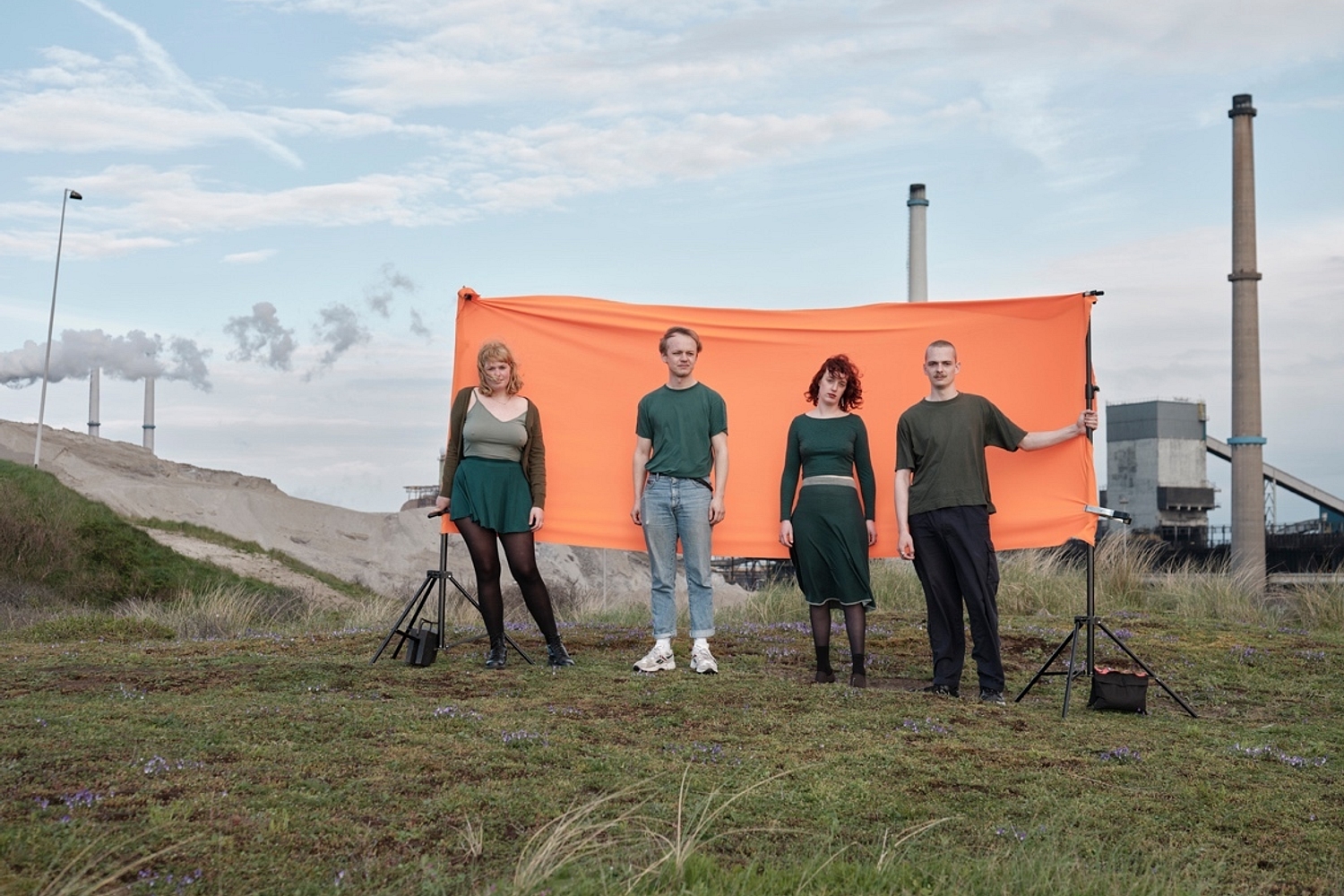 Their new album arrives later this week!
Ahead of the release of their second album 'Welcome Break' later this week, Pip Blom are sharing the video for recent single 'I Know I'm Not Easy To Like'.
Talking about the track Pip says, "I really like the contrast between Different Tune and this one. This song feels angry, even aggressive maybe. We had so much fun recording this one. We really had to give our everything to make it as energetic as possible. We used different set-ups for the drums to be able to make it go from really small to really big in one track. It's all about the dynamics in this one, what we're playing is not changing that much, but we really tried to capture different sounds to keep it interesting and exciting. I'm not sure the chorus could be bigger than this one haha. The switch at about 3/4 of the song might feel a bit weird at first, but I love how it feels when the final chorus comes in after that bit. Like a massive release."
Check it out below.
See Pip Blom live at the following dates:
NOVEMBER
12 – Sugarmill – STOKE
13 – Underground Music Society – BARROW IN FURNESS
15 – Independent – SUNDERLAND
16 – The Ferret – PRESTON
JANUARY
21 – Jumbo Instore – LEEDS
22 – Jacaranda Instore – LIVERPOOL
23 – Rough Trade Instore – BRISTOL
25 – Drift Instore – TOTNES
26 – Resident Instore – BRIGHTON
27 – Rough Trade East Instore – LONDON UK
FEBRUARY
07 – St Lukes – GLASGOW
08 – Cluny – NEWCASTLE
09 – Academy 3 – MANCHESTER
11 – Academy 2 - DUBLIN
12 – Rescue Rooms – NOTTINGHAM
14 – Trinty Centre – BRISTOL
15 – Concorde 2 – BRIGHTON
16 – Electric Ballroom - LONDON