Reading 2017:
Queens of the Stone Age power through the hits at secret Reading 2017 set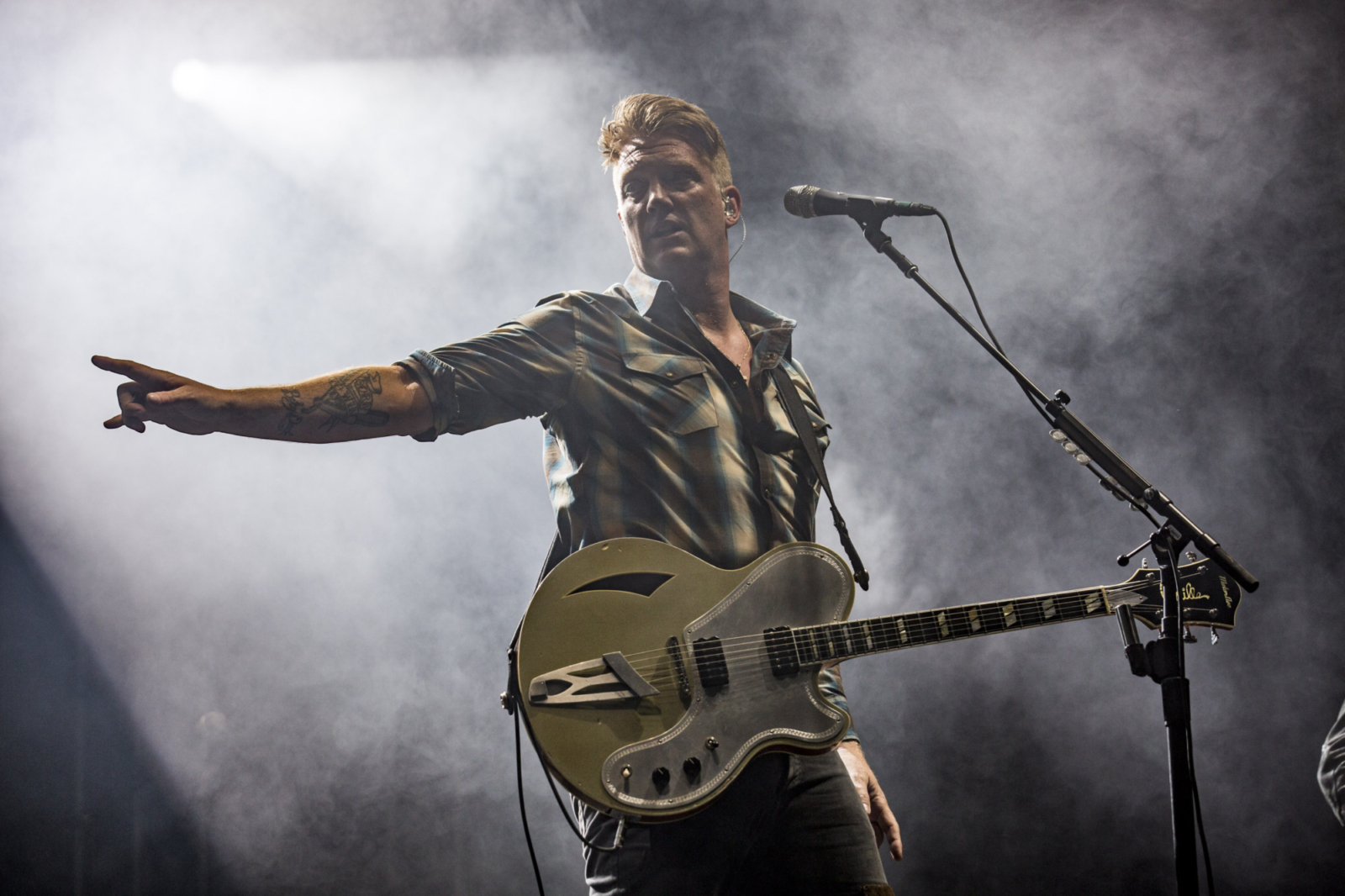 What a bloody lovely surprise!
Dotted around the Reading Festival site today, among all the adverts for albums and tours, are a smattering of very exciting signs. They read "Villains. 9.20pm" and that all important acronym: QOTSA.
Yep, Reading might have good previous with their calibre of secret sets (Foals in 2015, Gerard Way the year before), but this year they've outdone themselves, bagging the mighty desert rock titans for a 30-minute blitz on album release day.
Taking to the NME/ Radio One stage considerably late (cos these Queens take their own sweet time), they open - ridiculously - with 'No One Knows'. No messing about, if this lot are only here for a brief visit they're going straight in with the big guns. From there we get the dirty, druggy chant of 'Feel Good Hit Of The Summer', recent single 'The Way You Used To Do' and apocalyptic last album track 'My God Is The Sun', all delivered with the kind of thundering riffs and swaggering sass that only Josh and his pals can do.
There's a brief nod to their latest LP by way of 'The Evil has Landed' and then they end, all too soon, with 'Little Sister' as Homme instructs the crowd to "do everything you fucking can this weekend". It's a short but sweet visit, leaving so much left to still offer from a career that now spans nearly two decades. Is it also a tantalising clue to 2018's headliners? Here's hoping.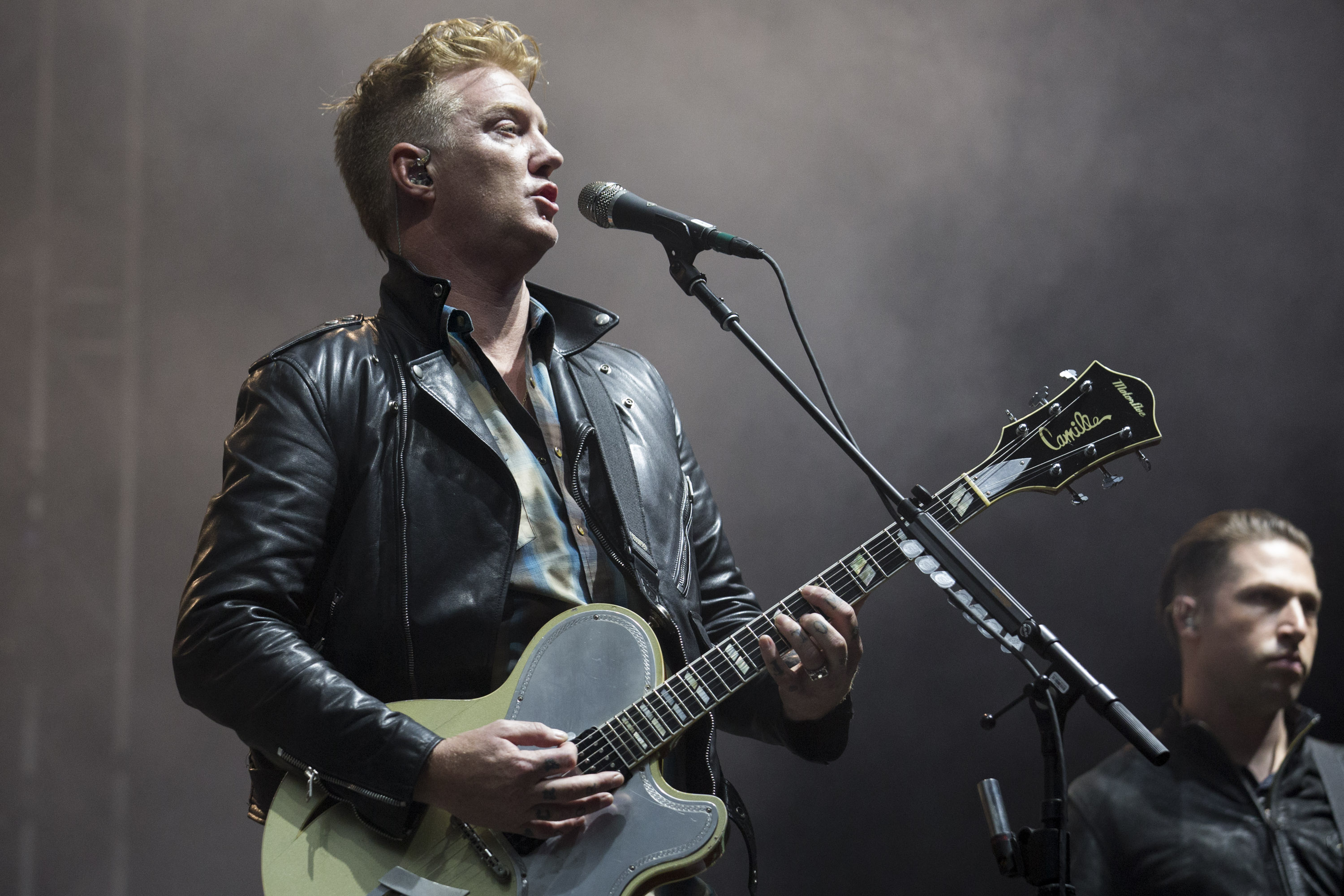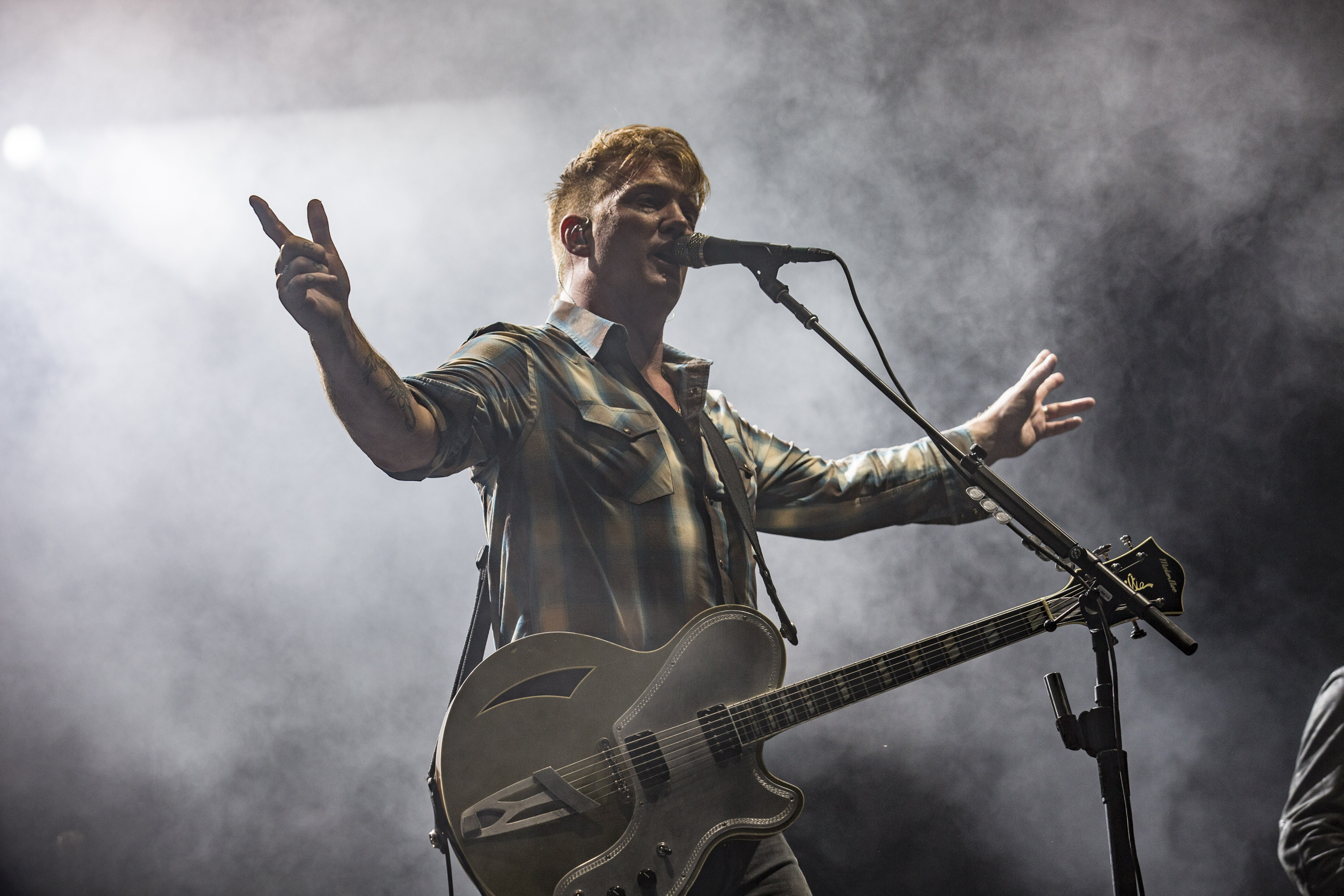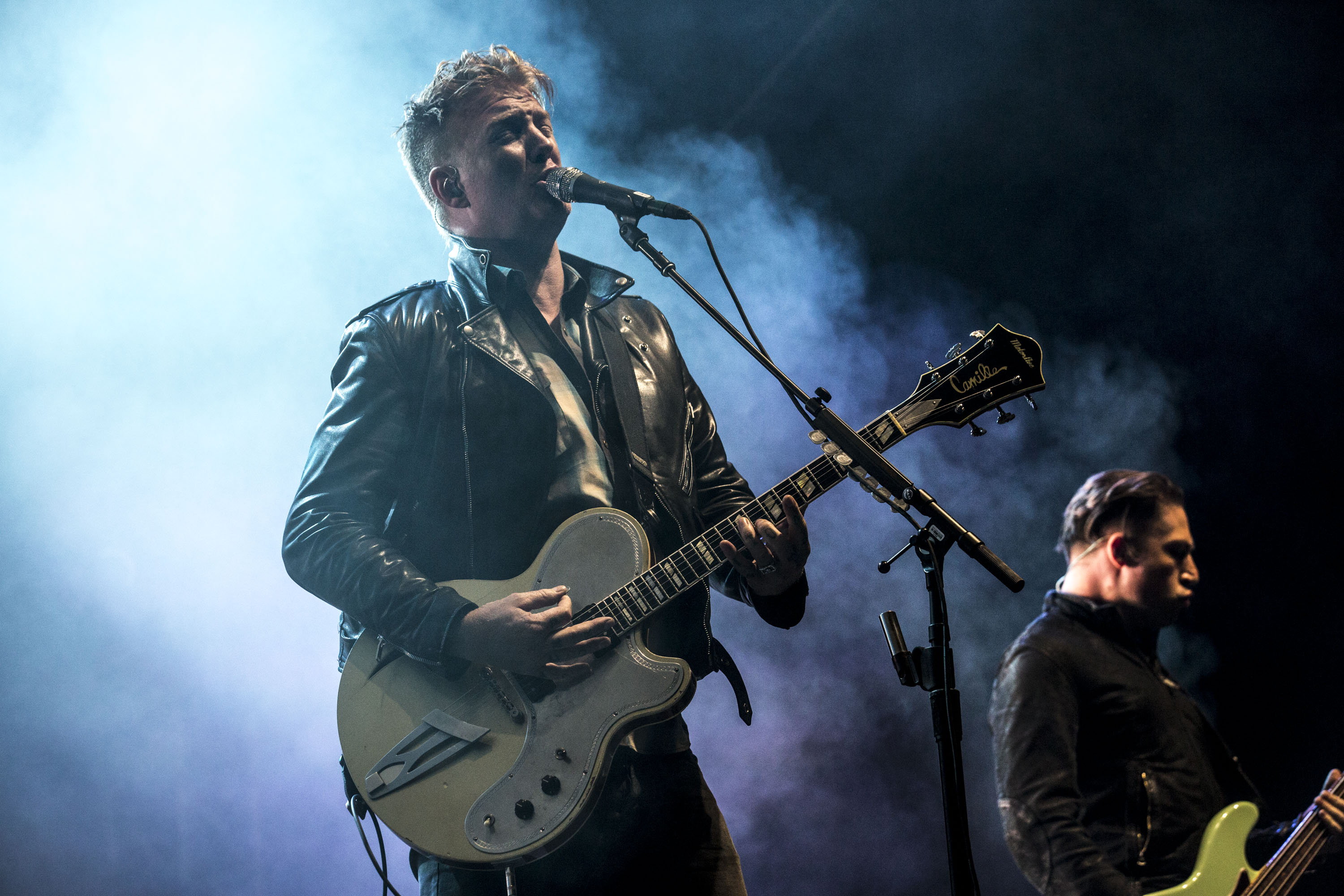 Read More