Statement:
Queens Of The Stone Age's Josh Homme injures photographer at California show, posts apology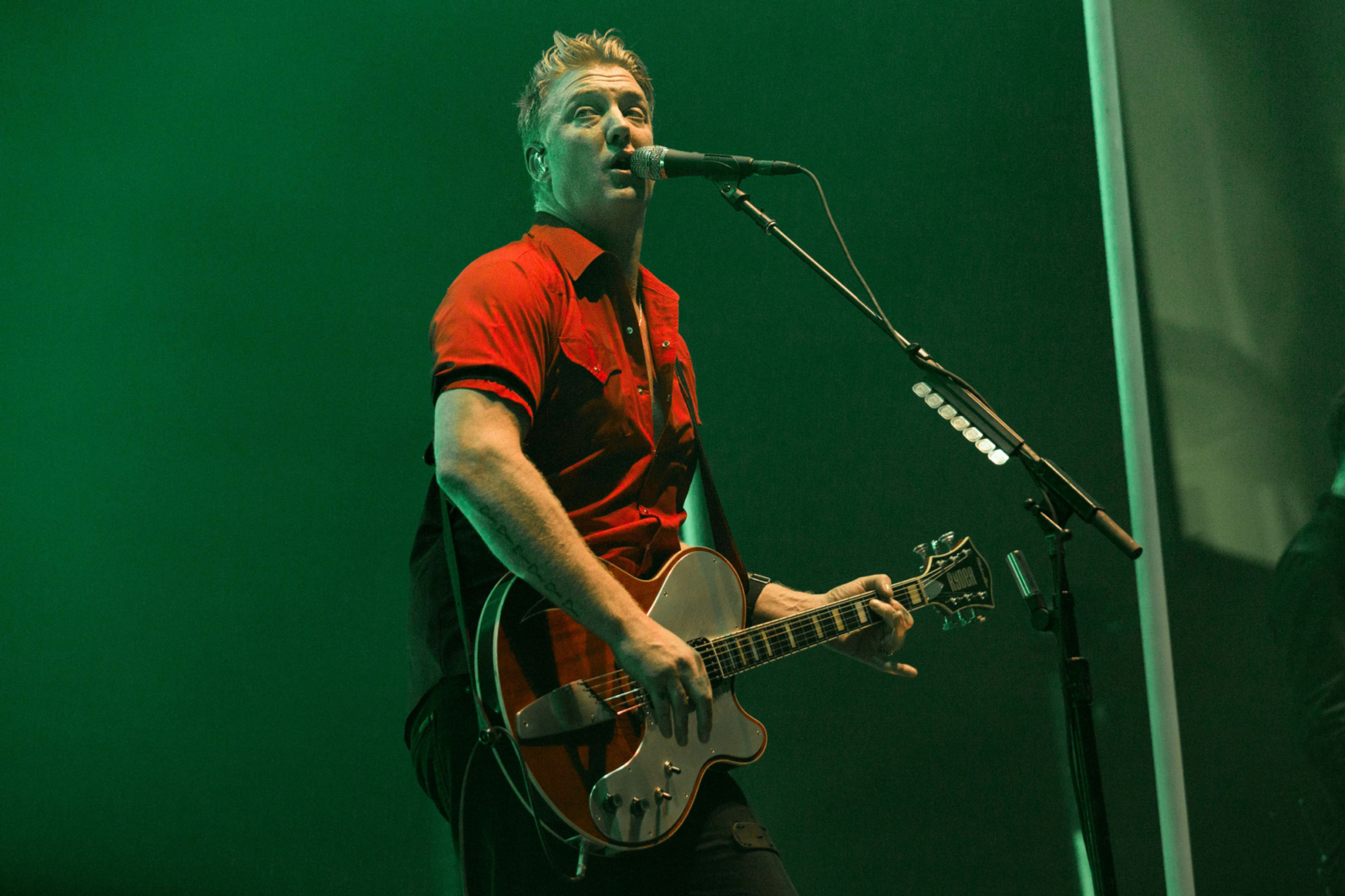 The band played the KROQ Almost Acoustic Christmas show in Inglewood last night (10th December).
Last night (10th December), Queens of the Stone Age played the KROQ Almost Acoustic Christmas show in Inglewood, California, when an incident occured between the band's frontman Josh Homme and a female photographer.
As Variety reports, the singer kicked Chelsea Lauren's camera during their fourth song on stage, which resulted in facial injuries that led to the Shutterstock photographer to be hospitalised.
"It was obviously very intentional," she said, in a statement outlining the allegation. "Josh was coming over and I was pretty excited, I've never actually photographed Queens Of The Stone Age before, I was really looking forward to it. I saw him coming over and I was shooting away," she continued.
"The next thing I know his foot connects with my camera and my camera connects with my face, really hard. He looked straight at me, swung his leg back pretty hard and full-blown kicked me in the face. He continued performing, I was startled, I kind of stopped looking at him, I just got down and was holding my face because it hurt so badly."
A video of the incident was then posted on the photographer's Instagram page. "Thanks to @joshhomme @queensofthestoneage I now get to spend my night in the ER. Seriously, WHO DOES THAT?!?" she wrote.
Homme then posted a response on the band's Instagram page. "Last night, while in a state of being lost in performance, I kicked over various lighting and equipment on our stage," he said. "Today it was brought to my attention that this included a camera held by photographer Chelsea Lauren. I did not mean for that to happen and I am very sorry. I would never intentionally cause harm to anyone working at or attending one of our shows and I hope Chelsea will accept my sincere apology."
The singer then posted two further video messages, apologising for the incident. View those below.
Elsewhere in the performance - as Pitchfork reports - Homme was reportedly heard calling the audience "retards", as well as insulting the nights' headliners, Muse. He also appeared to brandish a knife and cut his forehead.
Read More