Watch
Shame share new track 'Six-Pack'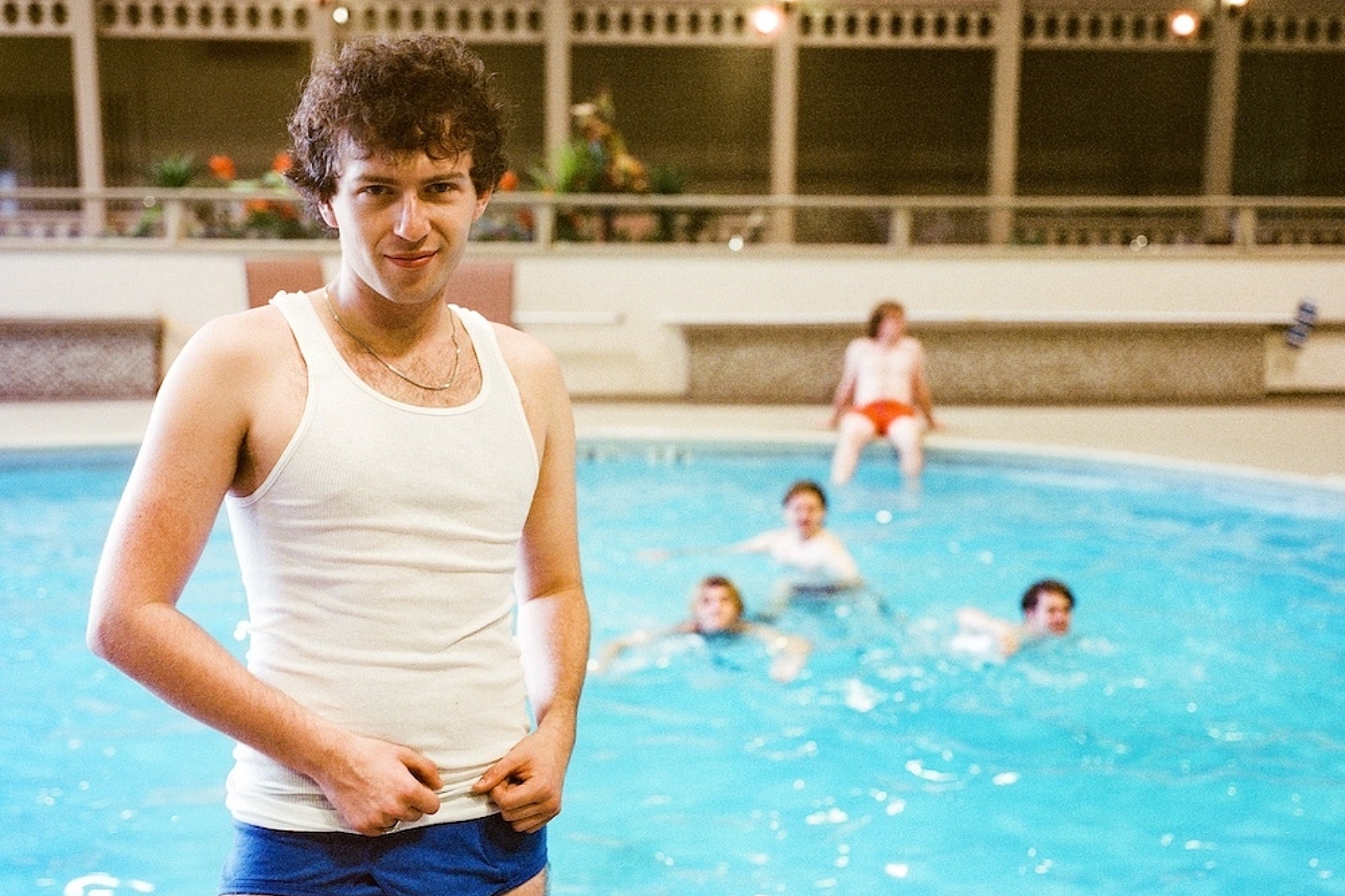 Photo: Pooneh Ghana
The track features of their forthcoming third LP 'Food For Worms'.
With their third album 'Food For Worms' set for release on 24th February via Dead Oceans, Shame are sharing their newest track 'Six-Pack'.
"Six pack is essentially the opposite of a Room 101," the band's Charlie Steen explains, "instead it's a room where all your wildest desires can come true and will be showered upon you. Be it commodities, self-obsession, foods and B-lister celebrities, it'll all be there if you want it to. You've done time behind bars and now you're making time in-front of them. It's time to make up for anything you've lost or wasted, it's time to get it all."
Accompanied by a new video directed by Gilbert Bannerman and animated by Cyrus Hayley, Gilbert says, "The idea was to make a parody of a middle aged bloke thinking he's a king for going to the gym once. I read a lot about Napoleon and thought it would be a laugh to make it about him. The style comes from trying to make my youth spent playing PS1 not entirely wasted".
Alongside the new track, Shame have announced tour dates for the UK, Europe and North America this year.
Revisit our chat with Shame all about new album 'Food For Worms' here.
'Food for Worms' Tracklisting:
1. Fingers Of Steel
2. Six-Pack
3. Yankees
4. Alibis
5. Adderall
6. Orchid
7. The Fall Of Paul
8. Burning By Design
9. Different Person
10. All The People
See Shame live at the following dates:
FEBRUARY
28 | IE | Dublin - Button Factory
MARCH
01 | IE | Dublin - Button Factory
03 | UK | Glasgow - SWG3
04 | UK | Newcastle - Boiler Shop
05 | UK | Leeds - Stylus
07 | UK | Sheffield - Leadmill
08 | UK | Liverpool - Invisible Wind Factory
09 | UK | Bristol - SWX
11 | UK | Manchester - New Century
12 | UK | Cardiff - Tramshed
14 | FR | Nantes - Stereolux
15 | FR | Paris - Cabaret Sauvage
16 | FR | Bordeaux - Rock School Barbey
18 | PT | Lisbon - LAV
19 | ES | Madrid - Nazca
20 | ES | Barcelona - La 2 de Apolo
22 | FR | Nimes - Paloma
23 | IT | Milan - Magnolia
24 | CH | Zurich - Plaza
26 | DE | Munich, Techniku
27 | DE | Berlin - Festsaal Kreuzberg
28 | DE | Hamburg - Markthalle
30 | NO | Oslo - Vulkan
31 | SE | Stockholm - Debaser
APRIL
01 | DK | Copenhagen - VEGA
04 | DE | Cologne - Gloria
05 | BE | Brussels - AB
06 | NL | Amsterdam - Melkweg
28 | UK | London - O2 Academy Brixton London
MAY
10 | Durham, NC - Motorco Music Hall
12 | Baltimore,MD Ottobar
13 | Philadelphia,PA Union Transfer
14 | Brooklyn,NY Warsaw
16 | Boston,MA The Sinclair
18 | Montréal,QC Foufounes Électriques
19 | Ottawa,ON Club SAW
20 | Toronto,ON Lee's Palace
22 | Kalamazoo, MI Bell's Eccentric Cafe
24 | Chicago,IL Thalia Hall
26 | St Louis,MO Off Broadway
27 | Lawrence, KS The Bottleneck
28 | Fayetteville,AR George's Majestic Lounge
30 | Dallas,TX Granada Theater
JUNE
02 | Austin,TX The Scoot Inn
03 | Houston,TX White Oak Music Hall
04 | New Orleans,LA Toulouse Theatre

Read More