Festivals:
Slaves, The Horrors, Dream Wife and more are playing Hull's 53 Degrees North this June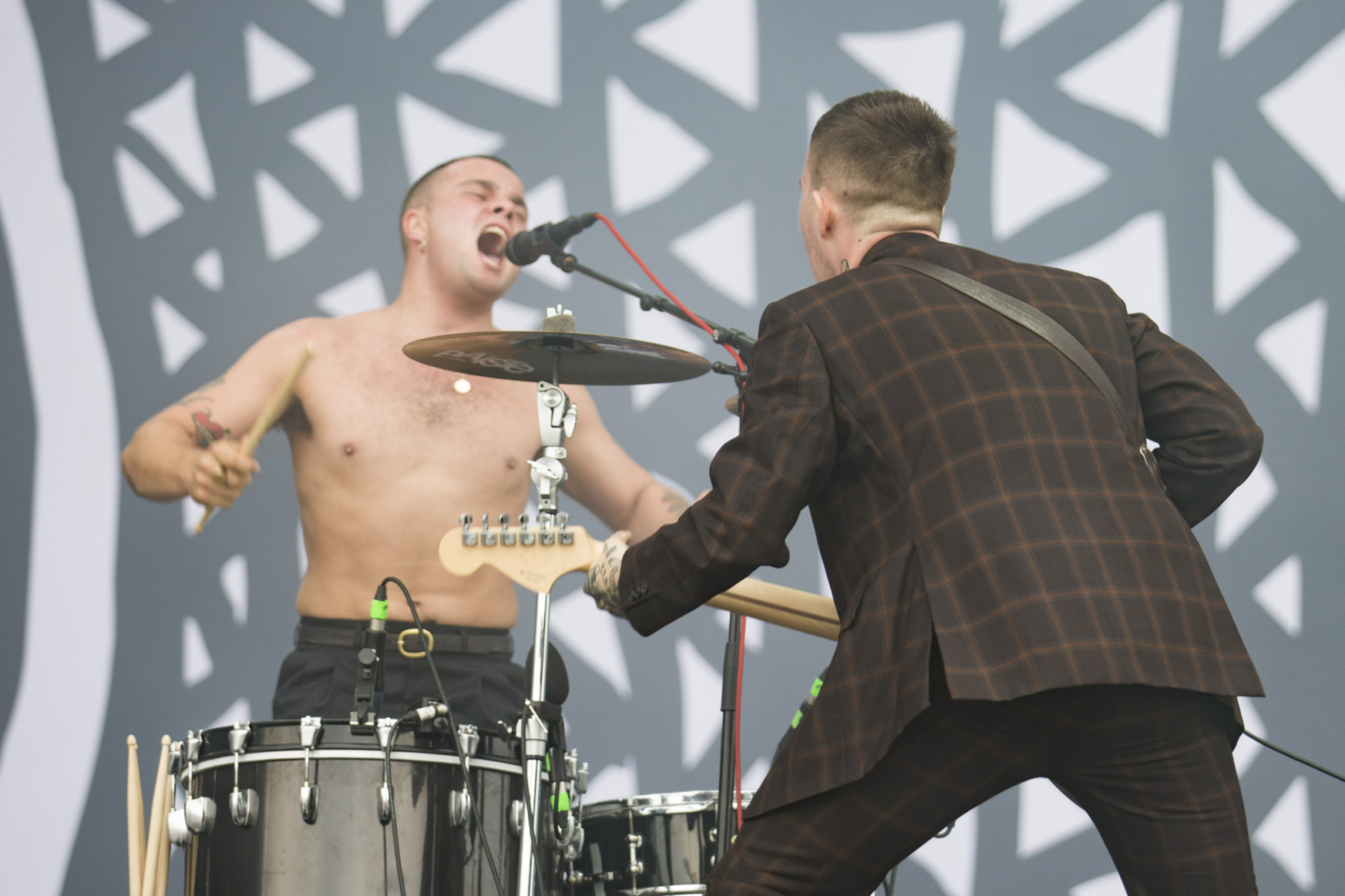 The 3,000-capacity all-dayer will follow a two day, youth-centric music conference.
Entering their second year and kicking things up a massive notch, Hull event 53 Degrees North has announced a huge, 3,000-capacity one-day festival headlined by Kent punks Slaves.
Heading to Zebedee's Yard - an outdoor space in the city centre - on Saturday June 9th, the event will act as the climax of 53 Degrees North's already announced music conference: a youth-centric initiative designed to help people learn about working in the music industry.
Joining Slaves on the day, meanwhile, will be a top notch line-up including DIY faves The Horrors, Dream Wife, LIFE, and Lady Bird, plus Hull locals Night Flowers and Vulgarians.
DIY are partnering with 53 Degrees North for the whole event, where we'll be hosting a panel and heading down to Hull to bring you news of the whole celebratory shebang.
Tickets for the all-dayer are priced at a very healthy £29.50 and go on sale tomorrow (March 29th) at 10am HERE.
Head to the 53 Degrees North site for full info.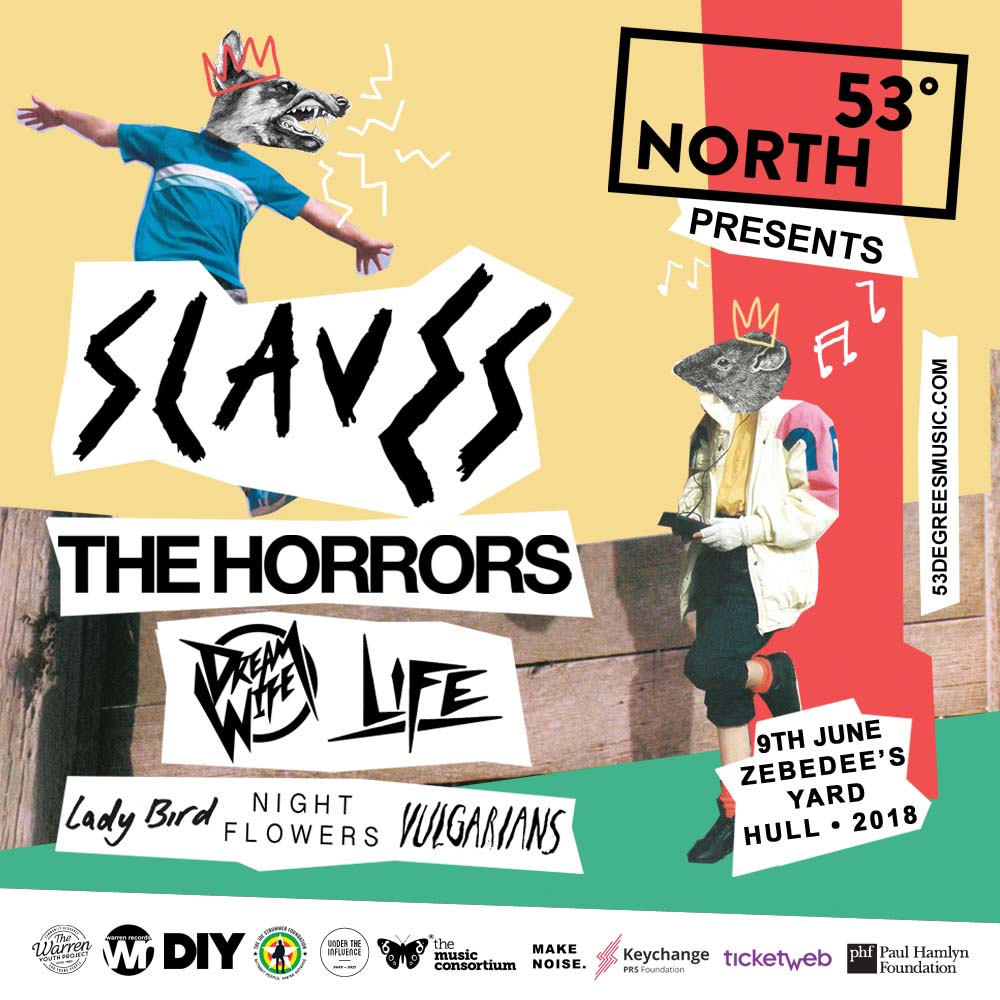 Read More