Listen
Snapped Ankles release 'The Evidence'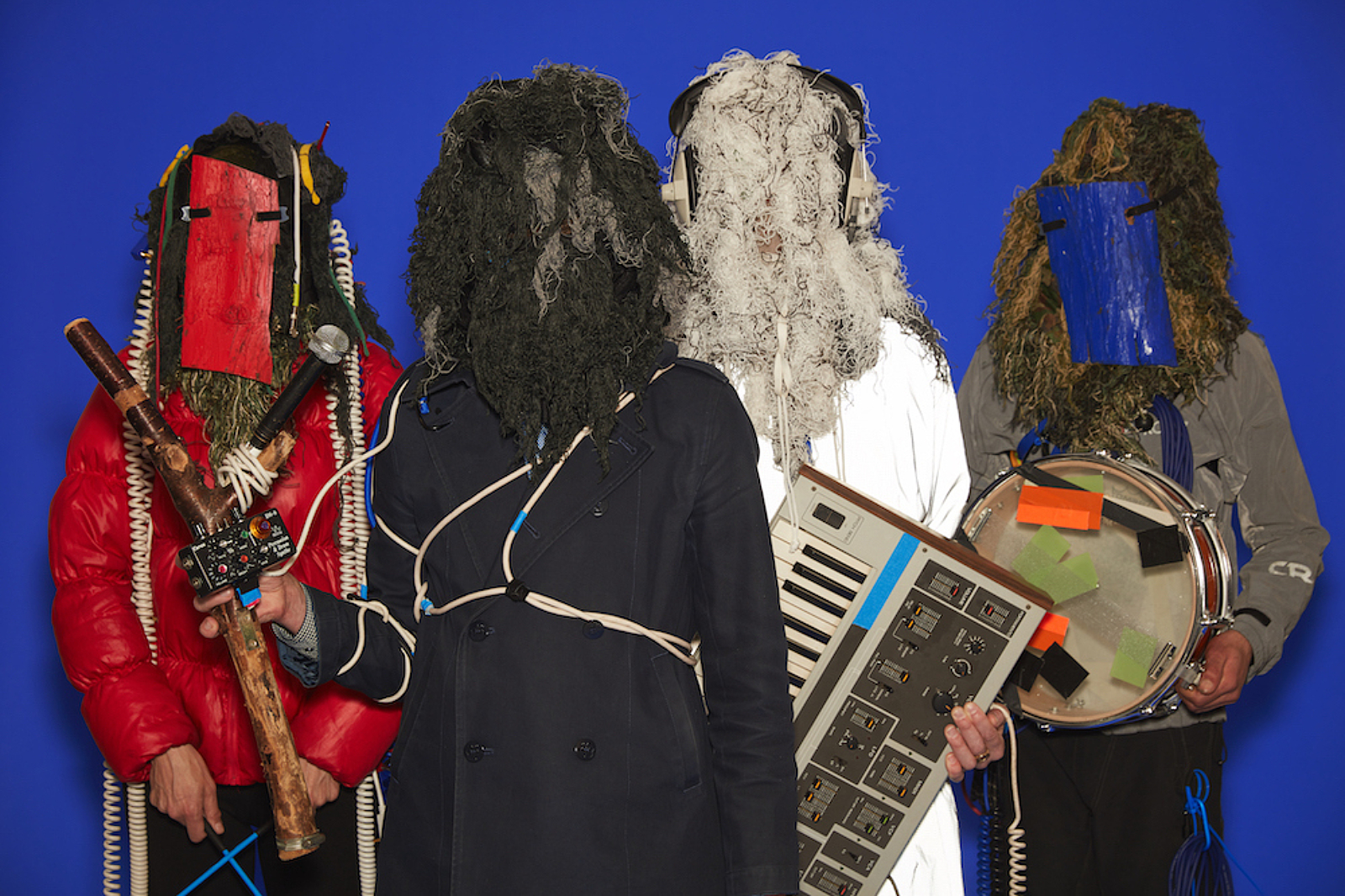 Photo: Laura Lewis
Their new album arrives in July!
Two years on since the release of 'Stunning Luxury', Snapped Ankles will be releasing their new album 'Forest Of Your Problems' on 2nd July via The Leaf Label.
Sharing spiky new track 'The Evidence', they say, "We were delivered an email demanding to know if their is evidence in our existence, so we collected all our content into one song."
Check it out below.
'Forest Of Your Problems' Tracklisting:
1. Forest Of Your Problems
2. The Evidence
3. Shifting Basslines Of The Cornucopians
4. Undilated Lovers
5. Susurrations (In The Forest)
6. Rhythm is Our Business
7. Psithurhythm
8. The Prince Is Back
9. Xylophobia
10. Forest Of Your Problems (Outro)
See Snapped Ankles live at the following dates:
JULY
02 - Timber Festival, Derbyshire, UK
03 - Rough Trade instore, Nottingham, UK
07 - Rough Trade instore, Bristol, UK
08 - Rough Trade East instore, London, UK
24 - Cloudspotting Festival, Lancashire, UK
30 - Farmfest, Somerset, UK
31 - Deer Shed Festival, North Yorkshire, UK
AUGUST
06-07 - Beseda u Bigbitu, Tasov, CZ
14 - Doune The Rabbit Hole, Stirling, UK
SEPTEMBER
11 - Down At The Abbey, Reading, UK
18 - Wide Eyed Festival, Leicester, UK
OCTOBER
05 - iBoat, Bordeaux, FR
06 - Le Pôle étudiant, Nantes, FR
07 - Petit Bain, Paris, FR
08 - Paradiso, Amsterdam, NL
09 - Out Of The Crowd, Luxembourg, LU
13 - Gorilla, Manchester, UK
14 - Workman's Club, Dublin, IE
15 - Roisin Dubh, Galway, IE
16 - Kasbah Social Club, Limerick, IE
17 - Ulster Sports Club, Belfast, UK
20 - St Lukes, Glasgow, UK
21 - NUSU Basement, Newcastle, UK
22 - Arts Club, Liverpool, UK
23 - Crookes Social Club, Sheffield, UK
30 - The Roundhouse, London, UK
NOVEMBER
10 - Chalk, Brighton, UK
11 - Junction 1, Cambridge, UK
12 - Trades Club, Hebden Bridge, UK
13 - Brudenell Social Club, Leeds, UK
Read More