The Cribs return with new album 'Night Network'
And they're sharing lead single 'Running into You' too!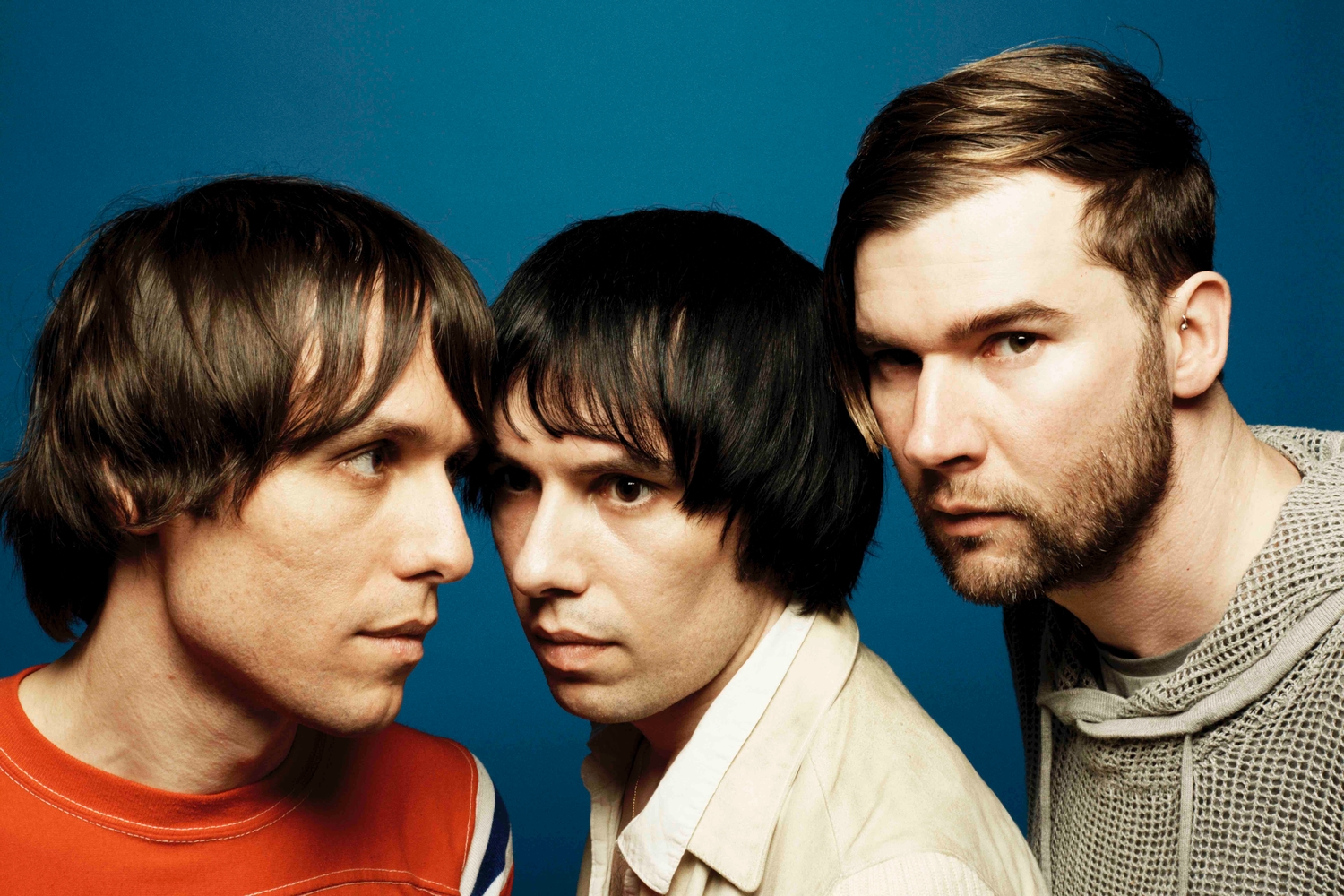 2020 may have been a bit of an omnishambles, but, it's now time to rejoice, because The Cribs are back!
That's right, the group have announced that their eighth album 'Night Network' will be arriving on 13th November, and to get us all excited they're sharing lead single 'Running into You' too.
"'Running Into You' was the first song that we finished for the record and it was one of those songs that writes itself; it was written within half an hour," Ryan told us, "When stuff like that happens, it gives you a lot of confidence."
"'Men's Needs', 'Another Number', 'Mirror Kissers', 'Come On Be A No-One' – they came out of nowhere, so you don't remember the work process, all of a sudden they're just there," Gary adds. "You listen to them almost like a fan, and 'Running Into You' was one of those kind of songs. It was written in the time it takes to play it, essentially."
Accompanied by a new vid co-directed by Andy Knowles & Nick Scott and featuring acclaimed actor Sam Riley, the band say of the visuals, "Well, we've been gone for the last couple of years, so we wanted to channel the spirit of the inevitable 'Cribs-mania' which we are sure the news of our comeback will precipitate…hence the full on "media takeover" theme of the video…It was great to work with Sam again, our relationship with him goes all the way back to our very first headline tour which we undertook along with his band 10,000 Things - and we have considered him part of the family ever since. It's an honour to have him involved."
Make sure to keep your eyes peeled for more of our chat with The Cribs in our extra special 100th (!!) issue next month, and until then check out the new single and see the album track list below!
'Night Network' Tracklisting:
1. Goodbye
2. Running Into You
3. Screaming In Suburbia
4. Never Thought I'd Feel Again
5. Deep Infatuation
6. I Don't Know Who I Am (feat. Lee Ranaldo)
7. She's My Style
8. Under The Bus Station Clock
9. The Weather Speaks Your Name
10. Siren Sing-Along
11. Earl & Duke
12. In The Neon Night
Read More
Featuring King Gizzard & The Lizard Wizard, IDLES, Tkay Maidza, Sleater-Kinney and more.