Get Hurt
The Gaslight Anthem talk "different" new album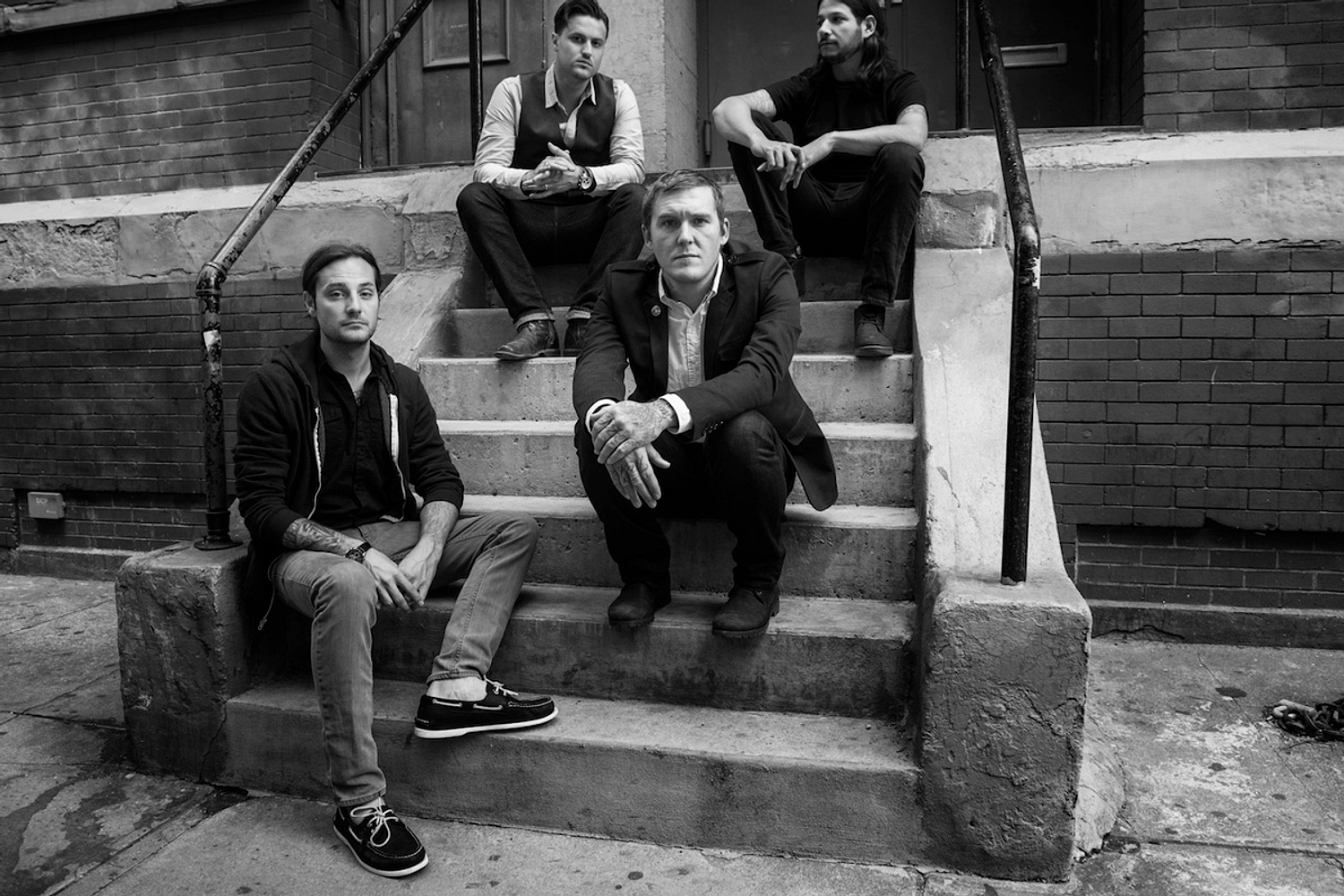 It's two years since their last album hit shelves and now The Gaslight Anthem are back.
Having shifted themselves from New Jersey's working class punk heroes to chart-dominating rock and rollers with their previous four efforts, 2012's 'Handwritten' truly made a dent on the mainstream subconscious. Over the next eighteen months, countless worldwide tour dates and huge festival slots filled their schedule, before the band felt ready to return to Nashville – where their fourth effort was also recorded – already inspired and ready to bring their fifth effort to life. It must, then, be exciting to be at the beginning of another record?
"Yeah! It is," offers the band's frontman Brian Fallon. "I just wish that we could've had some more material to release, obviously songs or something, to give more of an impression! I guess it's just that way of marketing, people wanna do it that way." He laughs, thinking back to the beginning of the band, "we used to kinda just say, 'Hey, we're gonna put out a new record', and you'd go around and say it every night on tour and then, all of a sudden, you'd put the record out. That was kinda it, but now there's this whole Internet thing. It's just one of those things!" You can almost hear him shrug, and crack a wry smile.
If anything's evident about their forthcoming effort 'Get Hurt', it's that it's going to be a different beast. Having holed themselves up in Nashville's Blackbird Studios (The White Stripes, Pearl Jam, Bruce Springsteen are just a few of its previous clientele) for a second time, this time they recruited Mike Crossey to aid the cause from a production standpoint. "Blackbird is great because it's got so much stuff; you can really experiment and try new things," Fallon explains. "We really concentrated on creating a sort of 'soundscape', rather than me just strumming away on guitar. Working with Mike was great too. He really knew how to use the studio as an instrument itself, and that was something we really wanted to try.
"We wanted to try and find something that was different sonically, and with different feels and tempos, but also that maintained some of the character of the band. We didn't wanna abandon who we were as a band. I think we wanted to have something different, but different enough to have people say, 'Okay, this is clearly audibly different' yet not provoke a reaction where we throw away everything that made us a band."
Taken from the new DIY Weekly, available to download for iPhone, iPad and Android or read online now. The Gaslight Anthem's new album 'Get Hurt' will be released on 18th August via Virgin EMI.