Tom Delonge is open to re-joining Blink-182 yet again
"​If I did not have the fans of Blink, I would not exist," he states.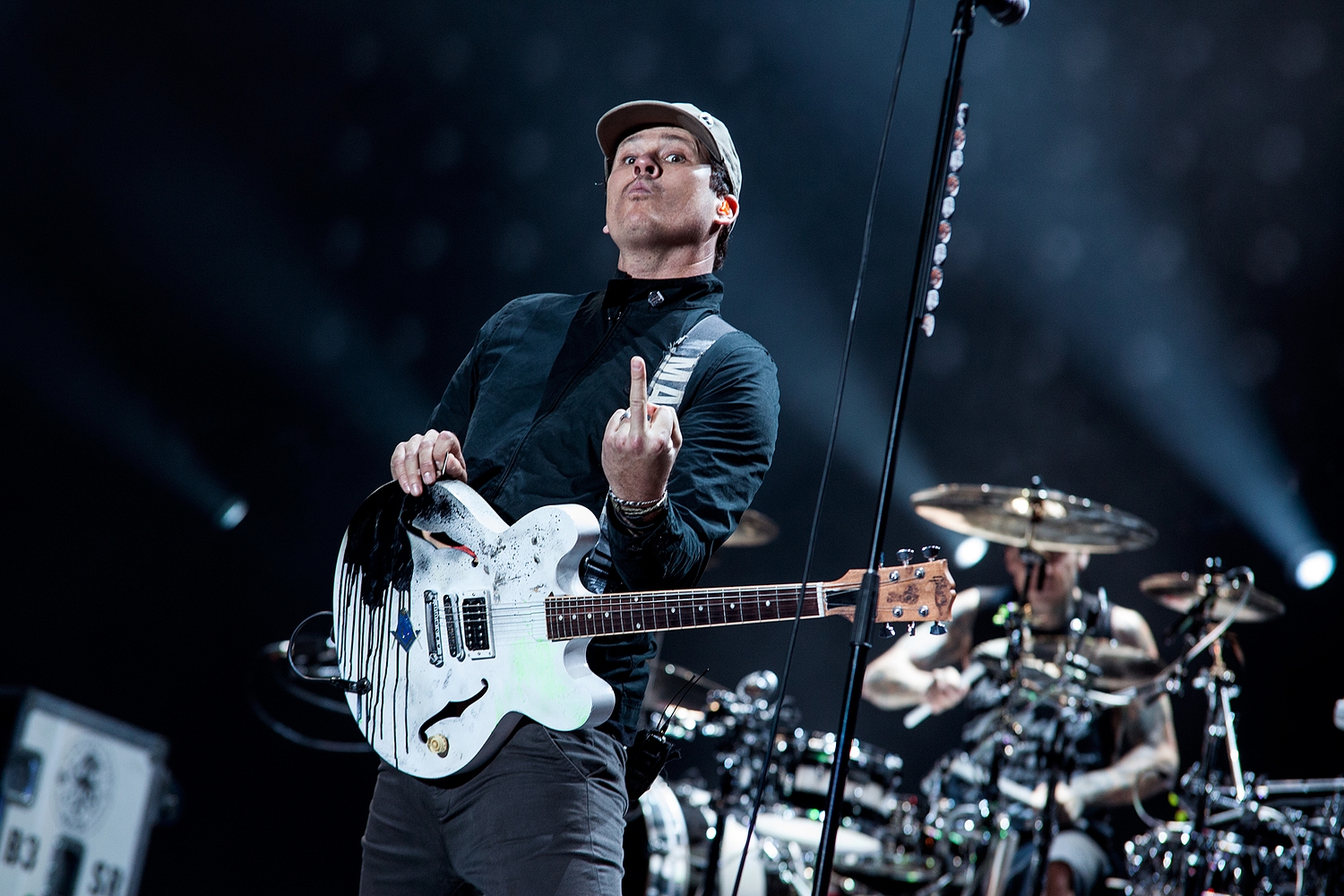 Poor Tom Delonge - the guy just can't make his mind up. After initially departing Blink-182 at the height of their popularity back in 2005 to focus on his family and then-new musical project Angels & Airwaves, he got the gang back together back in 2009. Fast-forward another four years and they're back at ground zero, as his Blink bandmates Mark Hoppus and Travis Barker kick him out of the band once more.
Today, in a new interview with NME, he's once again dragged Blink's name back to the fore, stating that he still wants the band to be part of his life. "I loved that band, I started that band. That's me," he stated. "I named the band - that shit came from me. [Being in Blink] cannot be the only thing in my life, or can it be the absolute priority. But can it be a part of my life? Absolutely. I love that band. I could not do anything that I'm doing now without the fans of that band. If I did not have the fans of Blink, I would not exist."
He goes on to state that a reunion is not totally off the table for him, but "it has to map up with everybody's life. I think if all the roads that we're travelling connect at the same intersection," he explains, "which is usually a location and a date, then we're good."
"For me it's always a scheduling thing," he continues. "At this period of my life, I have these 10 things that I'm doing. And the 10 things are very important to me and what I'm very passionate about right now - but I did this band thing for 25 years, so, give me a second, y'know! It's hard to be in a band because everyone's got different lives and priorities and if they don't match up, people get really angry and people get hurt and people get suspicious and that's myself included. That difficulty is what makes bands have an edge and have something to say. That's why Blink-182 works. If we were all hunky dory, it wouldn't be the same."
A Delonge-less Blink-182 recently entered the studio, with Alkaline Trio's Matt Skiba filling the vacant guitarist spot - as evidenced by the below Instagram post from Hoppus. Sorry, Tom, looks like you're sitting this next round out.
Read More
Featuring King Gizzard & The Lizard Wizard, IDLES, Tkay Maidza, Sleater-Kinney and more.