Watch:
Watch Animal Collective debut new music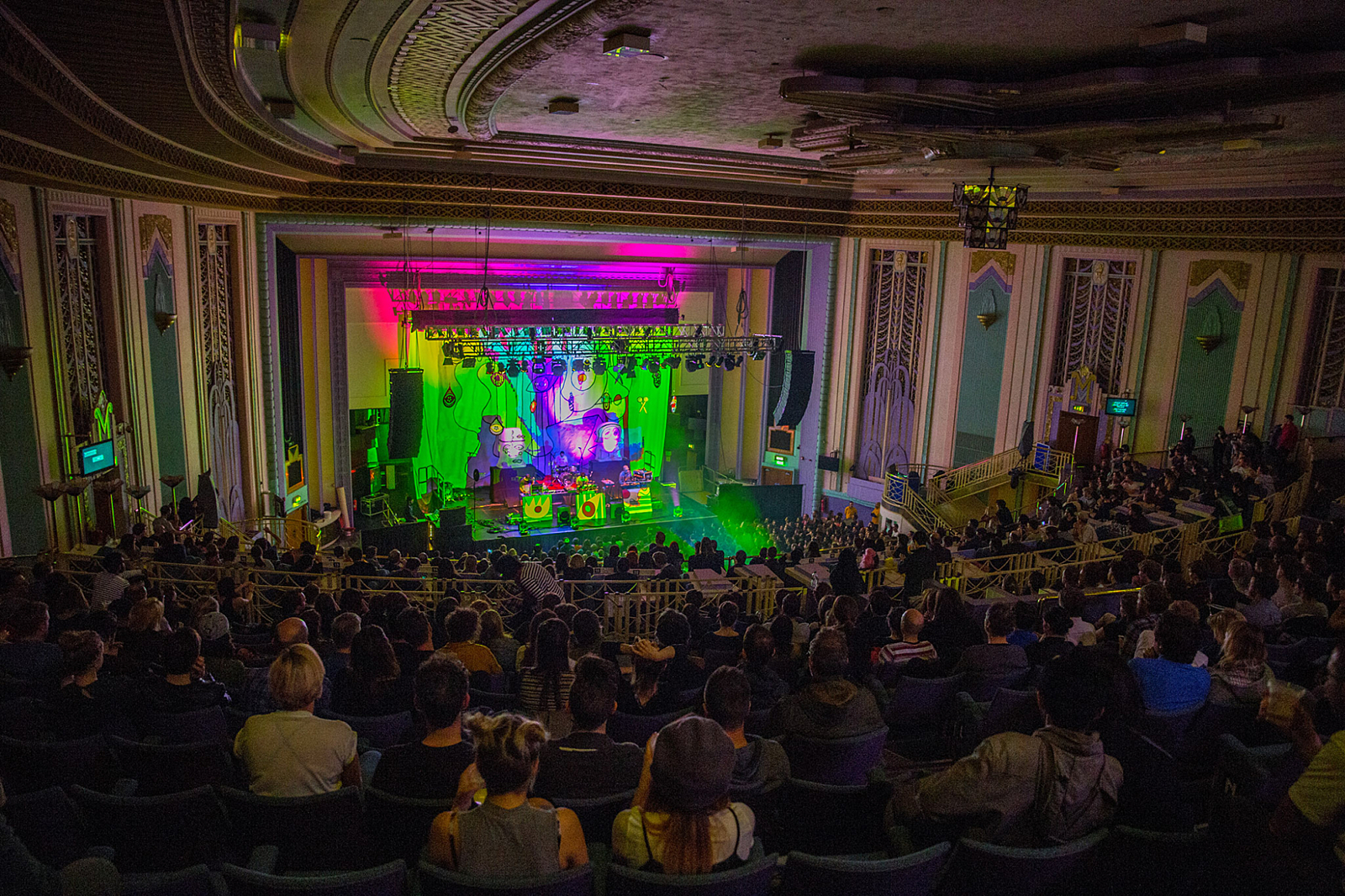 The band hosted a two-night installation in New Orleans and debuted fresh material.
Animal Collective hosted a special two-night installation in New Orleans over the weekend, and debuted new music.
The shows took place at the city's Music Box Village, and saw Avey Tare, Geologist and Deakin take the opportunity to play new material.
The band last released an album in 2016, sharing 'Painting With'. It was then followed by a companion EP called 'The Painters'.
All members have also, predictably, been suitably busy. Panda Bear released a new 12" in January, while Avey Tare's latest solo album 'Eucalyptus' came out mid-2017.
Watch clips of the band playing new material below.
Photo: Jonathan Dadds / DIY
Read More