Watch QOTSA's Josh Homme lose his nose in a cameo on Toast of London
Frontman suggests the band convert to wood instruments. Things get weird.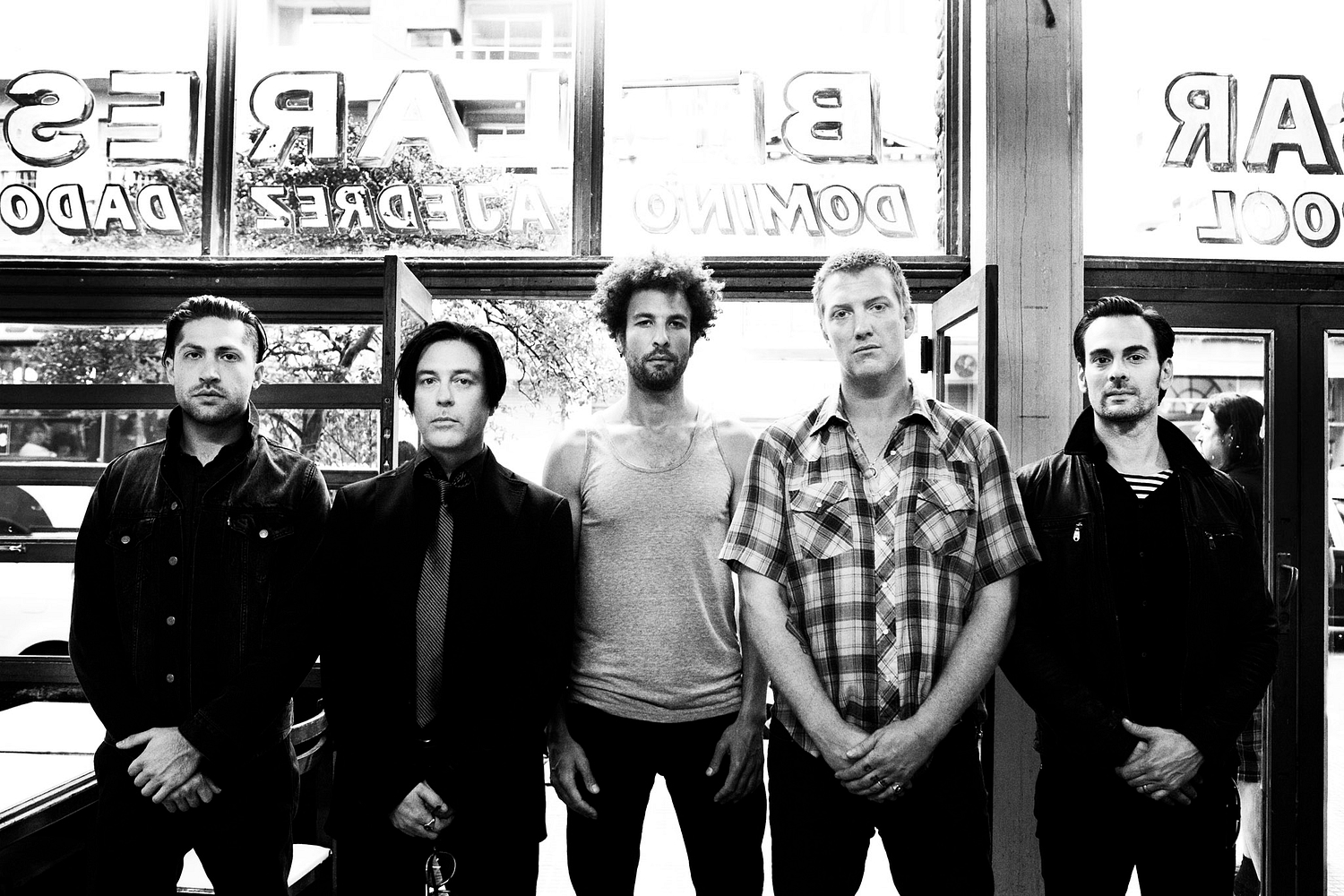 Queens of the Stone Age's Josh Homme last night made a much-anticipated, ridiculous cameo in the series finale of Channel 4 comedy show Toast of London.
With the show set to air a new series in 2015, Homme's cameo is a priceless part of the last episode. It sees him trying to convince his band that they should convert from electronic to wood instruments. Things get intense.
Following a band practice, he says: "It's too loud. There's something that's been on my mind the last few days. I think we should scrap these electronic instruments and just play wooden ones."
When reminded that he's about to begin an arena tour, he replies: "I wanna cancel those venues. We'll only play churches. I'm getting just a little sick of the bad language and the unprotected sex that I see on these arena tours. I'm serious. You think I'm kidding? I dare you to test me. I will strangle you with the hands that the good lord gave me."
Homme's role sees him playing the husband of the show's character, Lorna Wynde, a former girlfriend of Toast himself. Cue a brilliant fight scene between Homme and Matt Berry.
Watch the episode below from 17 minutes, 30 seconds.
Read More
Featuring James Blake, Romy, Marika Hackman, yeule and more.