Weaves announce new album, 'Wide Open'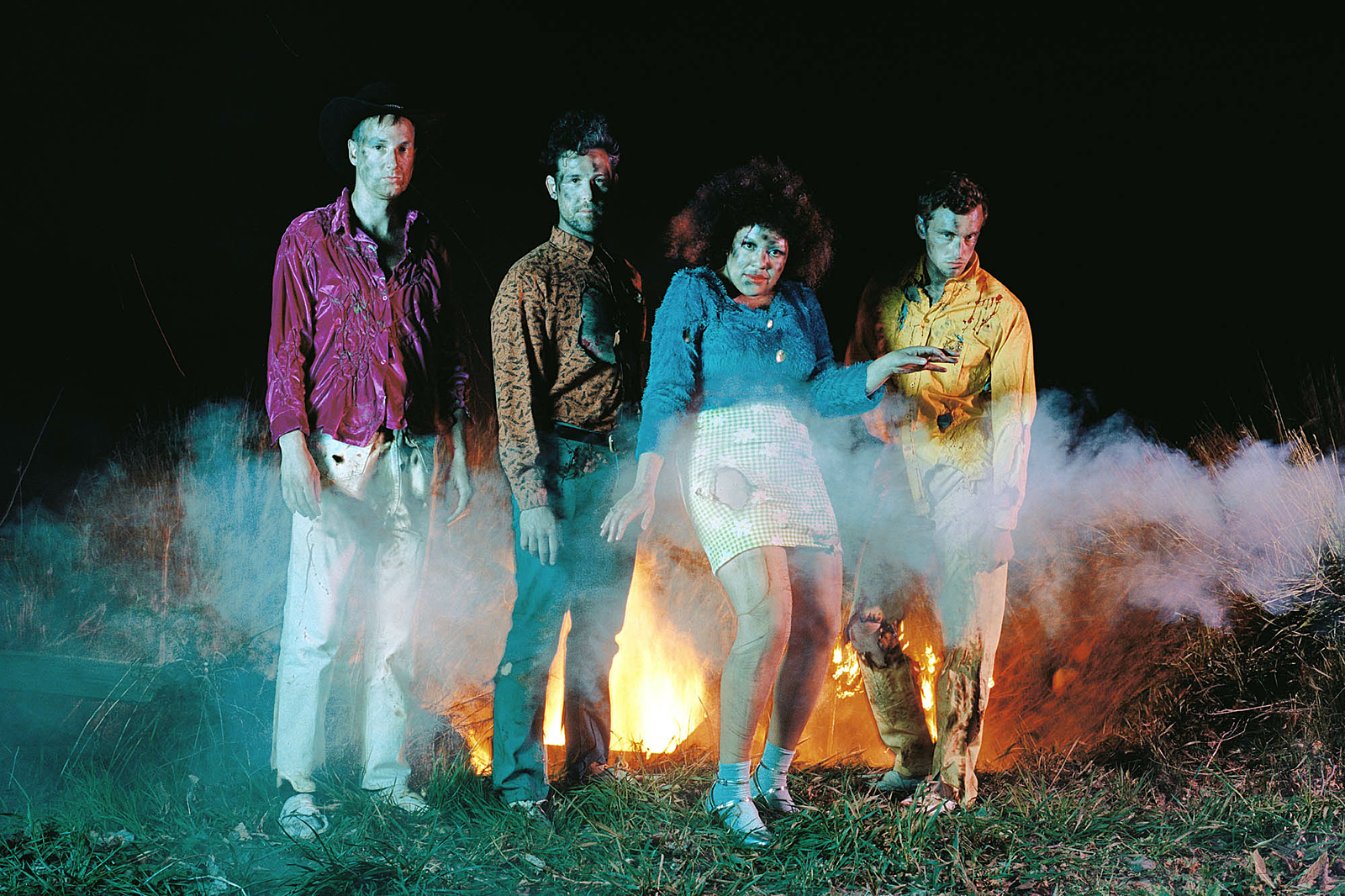 It's released in October.
Canadian weirdo pop types Weaves have announced details of their second album.
It's called 'Wide Open' and will be released on 6th October via Memphis Industries. It follows 2016's self-titled and Polaris Prize-nominated debut, and was recorded alongside engineer Leon Taheny.
"The recording was mostly based around live off the floor playing with all four of us, and we tried to navigate a balance between thinking and not thinking," says guitarist Morgan Waters. "We find that we don't really figure anything out with words or rehearsing so for the most part we just didn't. Sometimes it's better that we don't try to control it and there's something nice about allowing yourself not to be in control."
That's not all - the band have shared a track from the record, '#53'.
"We got back from the tour with Mitski on November 22nd and I started writing November 23rd," vocalist Jasmyn Burke says. "We spent three months writing and pretty much figured out the album in its entirety in that timeframe. With the year we had I think we really hit this sweet spot where your brain is fully ready for something new, but has absorbed all of this information and it all just spews out. It was all really based on initial instinct and we just sort of let music happen.
"When writing #53 I let out how I was feeling about a lot of things. Existing on the road, existing at home, living in a time when a lot of younger people feel helpless — it's all given me a new vigour and desire to be ferocious with our music."
The track listing is:
#53
Slicked
Law and Panda
Walkaway
La La
Wide Open
Motherfucker
Scream (feat. Tanya Tagaq)
Gasoline
Grass
Puddle
Listen to '#53' below.
Weaves tour the UK in November.
NOVEMBER
13 Cambridge Portland Arms
14 Leicester The Musician
15 Glasgow King Tut's
16 Leeds Oporto
17 Manchester Eagle Inn
18 Newcastle Think Tank?
19 Birmingham Hare & Hounds
21 London Oslo
22 Brighton Green Door Store
Read More