Booking now:
Weaves are supporting Dilly Dally on tour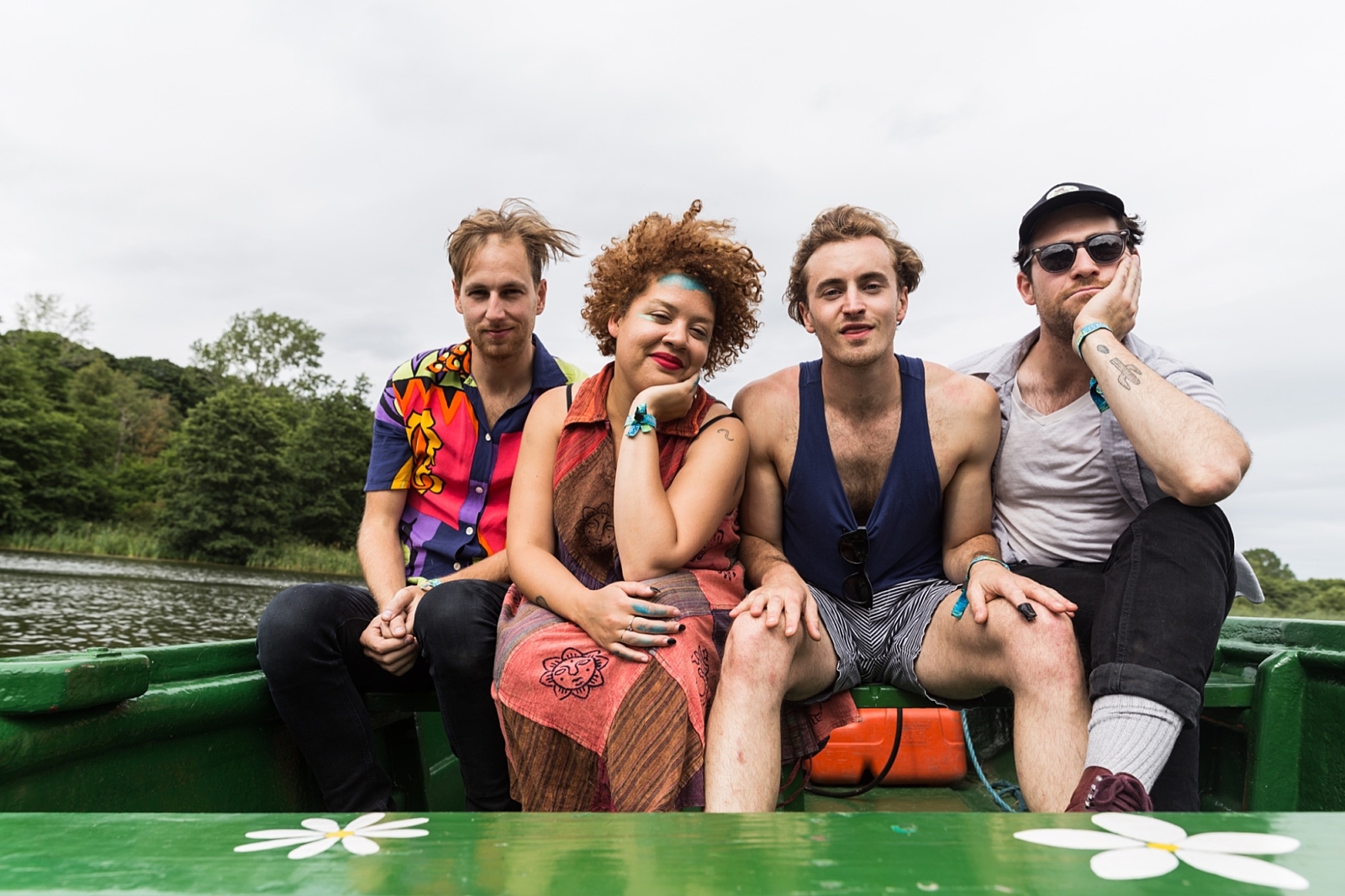 It'll be one big Toronto band reunion!
Weaves are set to join fellow Canadians Dilly Dally on their UK tour later this year. They will open for Katie Monks and co. at six UK shows this September, visiting Nottingham, Birmingham, Manchester, Cardiff, Bristol and the UK capital.
It'll be a lovely big Toronto reunion for the two bands; they've been pals for ages. When we spoke to Dilly Dally earlier this year, they earmarked Weaves as one of their favourite bands around. "You'll be hearing a lot more from them," they told us. They're not wrong, either, and Weaves' debut album is already one of 2016's stand-outs.
In a press release, Weaves' Jasmyn Burke said that she's looking forward to hitting the road with Dilly Dally, and sung the praises of the band's frontwoman Katie Monks. "I feel like she has the ability to rip out my insides and tie them to a tree for swinging on or something," Jasmyn explained. Nice. Hopefully that won't happen on the tour, though.
Continuing the mutual admiration, Katie from Dilly Dally added "I get the chills from how in control [Jasmyn Burke] is of her own vision, and her very distinct connection to the audience… [Weaves are] hands down one of my favorite bands right now, and all of Dilly Dally is equally as pumped to hit the road with our special buds this Sept." Awh.
Catch Dilly Dally and Weaves in the following places this September.
17 Nottingham, England, Bodega
18 Birmingham, England, Hare and Hounds
19 Manchester, England, The Soup Kitchen
20 Cardiff, Wales, The Globe
21 Bristol, England, The Exchange
22 London, England, Scala
Read More