Album Review
Arctic Monkeys - Tranquility Base Hotel & Casino
3 Stars
Either genius, or the sound of a man unravelling.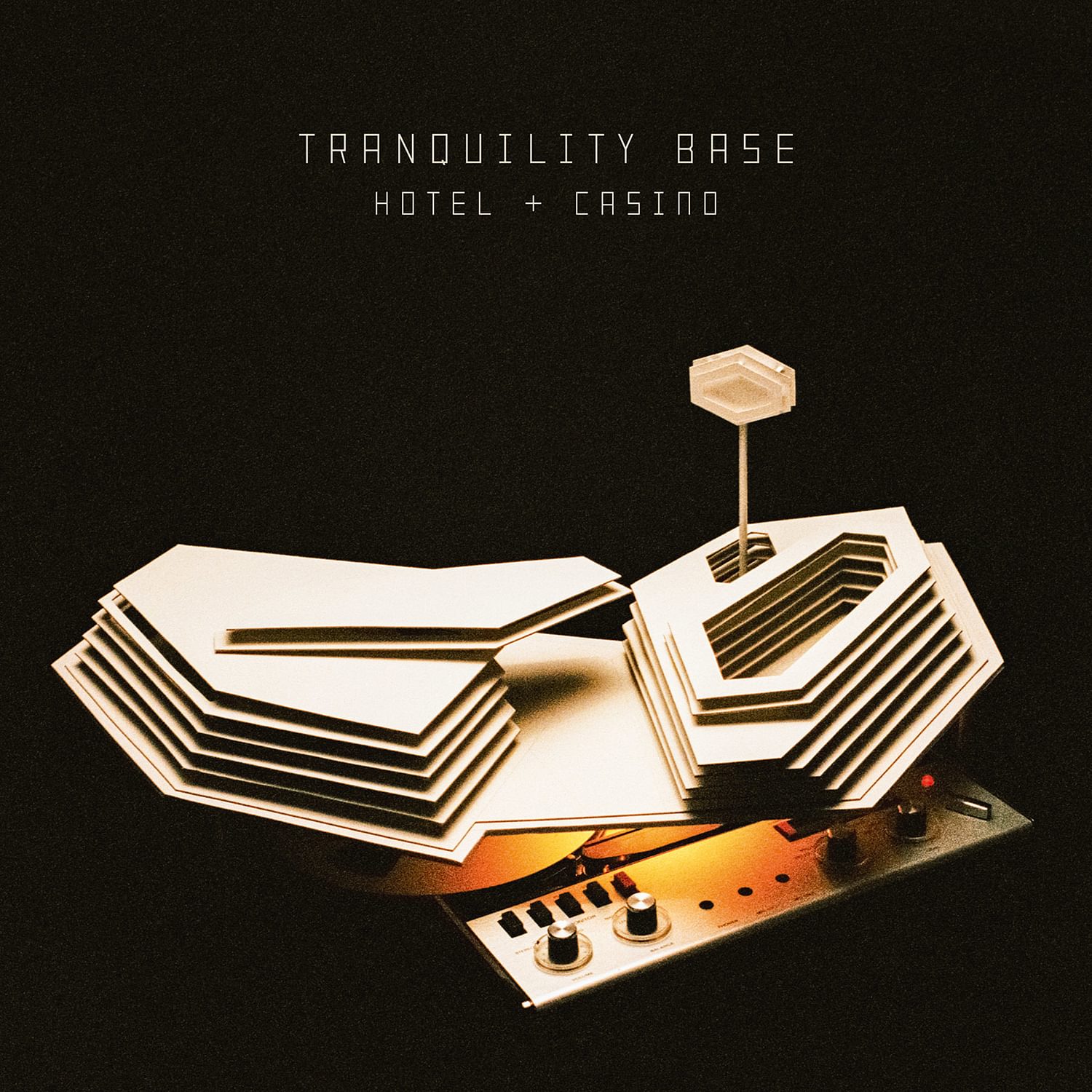 Back in 2006, shortly after the release of their game-changing debut, a bunch of Sheffield whippersnappers asked 'Who The Fuck Are Arctic Monkeys?'. The answer, it was already clear, was that they were the most vital bunch of smart, eloquent indie upstarts of their generation. By 2009 and the advent of third album 'Humbug', the response had shifted slightly; having hitched a ride to the desert, the quartet were a more mature proposition, straddling the gap between boyish energy and manly swagger and assuredly entering phase two. By 2013 and near-perfect fifth LP 'AM', the answer was simply that Arctic Monkeys were possibly the greatest band in the world. Now, however, the reply seems less cut and dried. Who the fuck are Arctic Monkeys on 'Tranquility Base Hotel & Casino'? Well you sense that, in 15 or 20 years, this era of the band will either be remembered as the segue into their next imperial phase or the beginning of the end. But honestly, right now, it's hard to work out entirely which way the pendulum is destined to swing.
To cut to the obvious chase, the quartet's long-awaited sixth is like nothing they've done before. An Alex Turner solo record by any other name, its 11 tracks run largely on the singer's affected croon and a newly-discovered love of the piano. Rarely do guitars make a pronounced appearance, save for the ominous notes that open 'Golden Trunks' and a few slinking bass lines on 'She Looks Like Fun' and 'Four Out Of Five'. What powerhouse drummer Matt Helders is going to busy himself with during live shows, meanwhile, is anyone's guess.
That's not, in itself, a criticism; after the universal, hyperbolic plaudits given to 'AM', you understand why Arctic Monkeys' only possible next move could be one several leaps to the left. And while there will inevitably be scores of unhappy lads bemoaning the lack of 'Mardy Bum's or 'Do I Wanna Know's, comparing 'TBH&C' to any of the band's previous records is about as useful as comparing an apple to a microwave. This is a record that needs to be judged as a separate entity, because that's how its 50-odd minutes of languorous, cosmic lounge are clearly intended. Sticking firmly mid-pace throughout, it's like a concept record set in the outer-space equivalent of a faded Vegas show bar; tracks float into each other, Turner's stream-of-consciousness musings flitting between jaded reality and celestial surrealism, before culminating in the standout curtain call croon of 'The Ultracheese' – the final bow before the theatre bursts into flames.
All of these elements make for a record that is undoubtedly new, unexpected and conceptually interesting. You could spend days unpicking Alex's lyrics, which begin with potentially the most jaw-droppingly brilliant and ballsy album opener in recent memory on 'Star Treatment' - "I just wanted to be one of The Strokes, now look at the mess you made me make" - before taking in the fictional planet of Clavius on 'Four Out of Five' and eventually declaring "I'm so full of shite, I need to spend less time stood around in bars talking to strangers about Martial Arts" on the aforementioned 'She Looks Like Fun'. Written and recorded in a large part by the singer alone in his LA studio, it's all either genius or the sound of a man unravelling. But that's a debate that's symptomatic of the whole record: is it actually great or is it just interesting? Once you get over the newness and the intrigue, are these songs that you'll hold close to your heart and return to over and over again? And that's where things start to waver.
There are genuinely brilliant moments and facets to be found littered throughout 'Tranquility Base Hotel & Casino'. The classic tinkling show-tune piano chord progression that underpins 'One Point Perspective'; the crooning harmonies and Actual Proper Chorus (a rarity here) on highlight 'Four Out Of Five'; the 'Being For The Benefit Of Mr. Kite'-esque circus sideshow feel of 'The World's First Ever Monster Truck Flip'. But all too often you have to really work to pull these songs apart from each other. There's little change in pace and few spikes within the general mood of dilated pupils and woozy, faded glamour; for a band who've written some of the biggest earworm hooks of the last decade, there's confusingly little to immediately grab onto.
An album that only even begins to click after about the tenth listen, Arctic Monkeys' sixth is the kind of eyebrow-raising curveball that could still yet lead to brilliance. Every maverick has to risk it all in pursuit of the new at some point. But there's still something a little sad about having to try so hard to fall in love with a record from a band who've always made devotion so easy. Who the fuck are Arctic Monkeys? It seems only time will tell.