Album Review
Courtney Barnett - Tell Me How You Really Feel
4 Stars
Lyrically the most direct and honest Courtney has been to date.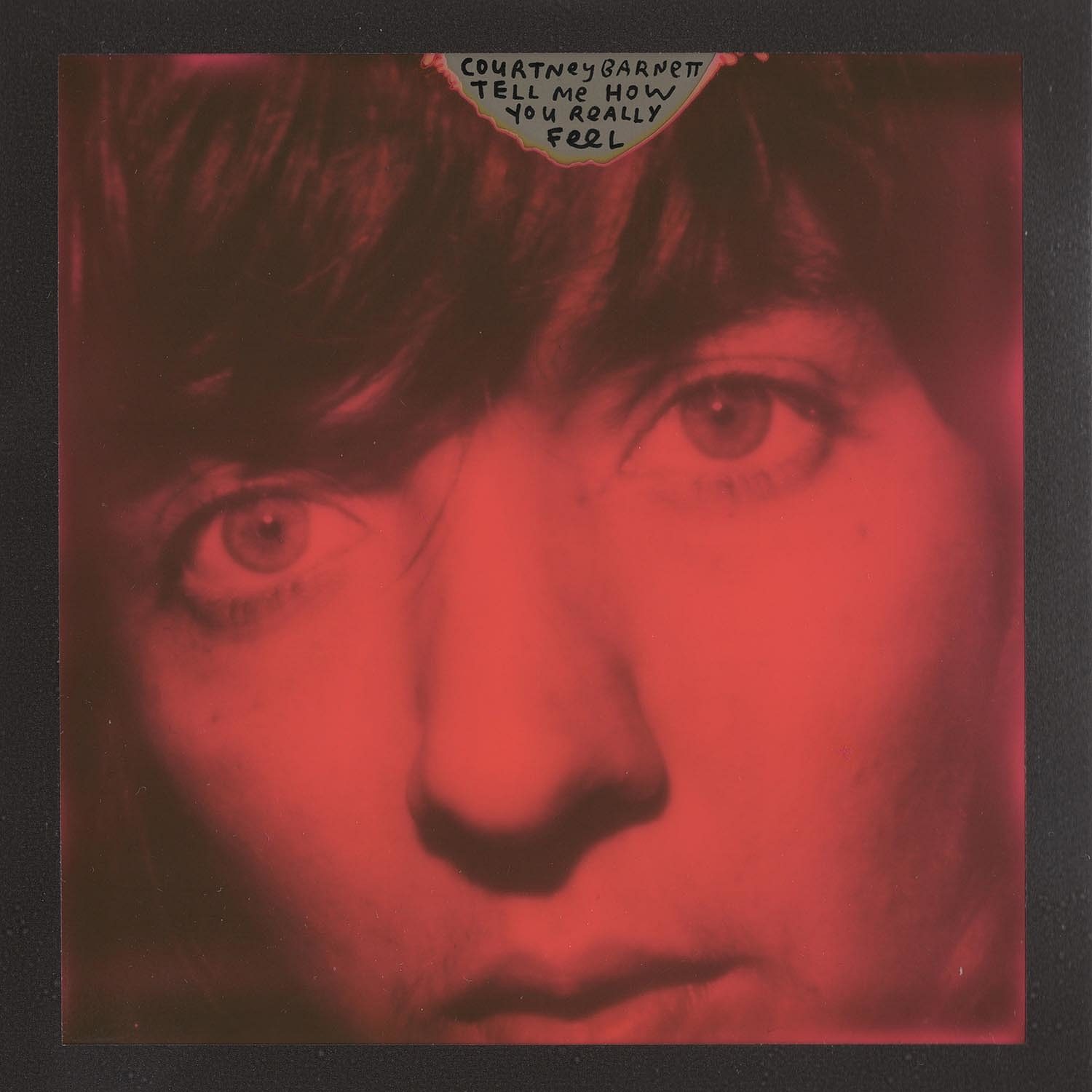 Courtney Barnett has always written from a place of anxiety. "I must confess, I've made a mess / of what should be a small success," she sang on 'Pedestrian At Best'. On new record 'Tell Me How You Really Feel', Courtney continues to explore feelings of general restlessness - intertwined with a mixture of angst, sadness and everything in between. While 'Sometimes I Sit and Think, and Sometimes I Just Sit' was filled with wry lyrical observations about mundane things happening in her daily life, 'Tell Me How You Really Feel' takes a plunge into political and social commentary - Courtney showing her vulnerability more than ever before. Recorded in the summer of 2017 amid other projects – namely a collab with good friend Kurt Vile and playing guitar for partner Jen Cloher – 'Tell Me How You Really Feel' is a more mature record, and lyrically the most direct and honest Courtney has been to date.
She delves into themes of misogyny on lead single 'Nameless, Faceless' and 'I'm Not Your Mother, I'm Not Your Bitch'. Written during a crucial climate and time that has seen the rise of movements such as #MeToo, the former track calls out the noxious nature of toxic masculinity with lyrics taken from a Margaret Atwood quote (alongside backing vocals by none other than The Breeders' Kim and Kelley Deal): "I wanna walk through the park in the dark / Men are scared that women will laugh at them… Women are scared that women will kill them".
Opener 'Hopefulessness' thrives on a deep rhythm section with Courtney's voice layered in a delicate loop, acting instructive and soothing and seeming to hit you with a deep ache: "I know you're doing your best, I know you're doing just fine". The general theme of this restless anxiety is aptly described in album highlight track 'Crippling Self-Doubt and a General Lack of Confidence'. Never mind that Courtney released a critically-acclaimed debut album that sent her touring the entire world, earning her plaudits that compared her to Kurt Cobain and Bob Dylan and a reputation as one of the most skilled songwriters and lyricists of modern independent music. "I don't know anything!" she insists in the chorus. She makes reference to the fact that she doesn't live a traditional rock star life in 'Charity', where she sings in quite a sardonic, sarcastic self-congratulatory and wry manner: "You must be having so much fun," she drawls, deadpan. "Everything's amazing."
The gem of the record, however, is closer 'Sunday Roast'. A slower, '90s-recalling number with chiming guitars with Courtney's vocals as the main focus, is therapeutic: "It's all the same, ignore that voice / It puts you down, you make your choice… I know you're doing your best/ I think you're doing just fine". Listening to the lyrics feels like emotional support, even if she may be singing to only herself - but it seems to help, just a little bit, when you hear Courtney Barnett assuring you that everything is alright. Maybe we all need to hear it more.
Read More
Popular right now
Featuring James Blake, Romy, Marika Hackman, yeule and more.