Album Review
Empire State Bastard - Rivers Of Heresy
4 Stars
Bold, brilliant, bileful.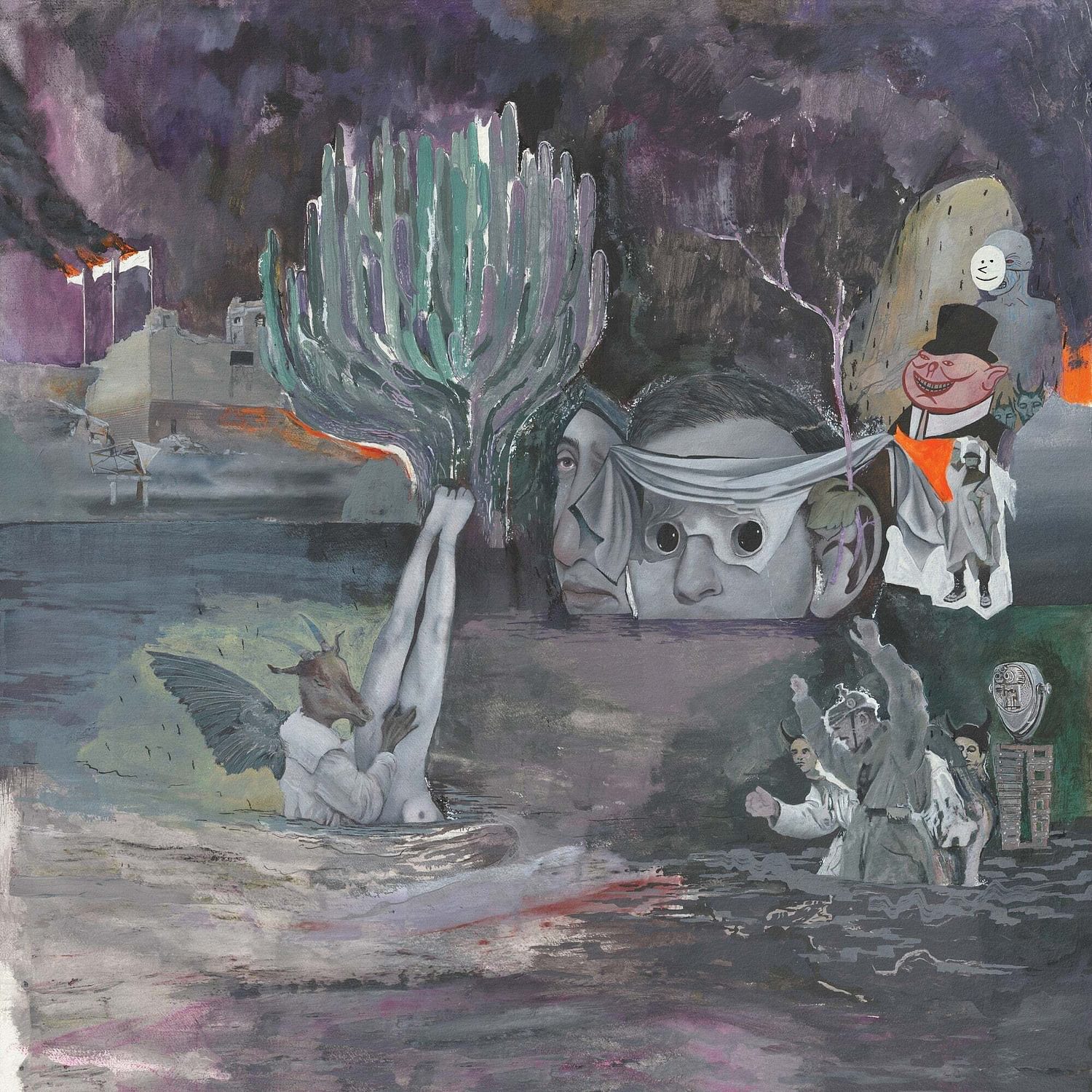 A tectonic fault lies in the fanbase of Biffy Clyro. While they've been forming Mountains on their post-'Puzzle' formula of heartfelt, irresistible rock anthems, their foothills lie on a bedrock of dizzying mathcore. This foundation has largely been eroded out of their sound but a section of their fanbase still hold the earlier epoch as Biffy's finest and, for them, Empire State Bastard promises its glorious return.
Two decades in the making, the project sees Biffy frontman Simon Neil team up with UK prog hero Mike Vennart and Slayer's Dave Lombardo for debut album 'Rivers of Heresy'. The album erupts at breakneck speed with a flurry of aggressive hardcore that culminates in 'Tired, Aye'. The track sees Mike step aside while Simon simply screams over a battering drum solo from Dave. The band call it a duet akin to 'Don't Go Breaking My Heart' but it comes through the speakers more like 'We Will Rock You' as performed by Napalm Death.
From there, the album branches outwards into the crevices of modern heavy. 'Sons and Daughters' is sludgy enough to make The Melvins blush while 'Harvest' can go toe-to-toe with Converge for unbridled aggression. There are nods to metal's foundations too. 'Sold!' and especially 'Palms of Hands' wield meaty thrash sections that have Dave on home turf behind the kit.
Biffy fans will find the firmest footing on 'Moi, Stutter' or 'The Looming', where Simon shows his uncanny knack for a scream-along vocal melody was only ever lying dormant. Their choruses soar with glassy synths but as quickly as these moments of respite come, they are undercut by more frantic riffing and, in the latter case, even death growls.
'Rivers of Heresy' allows the trio to trade the summit of festival bills for the subterranea of metal's sonic extremity. Punctuated by Simon's misanthropic frustrations at a post-pandemic world, it's a bold and brilliant but bileful record that may alienate even the most diehard of those 'early-albums-are-the-best' fans.
Read More
Featuring James Blake, Romy, Marika Hackman, yeule and more.