Album Review
Girl Band - The Talkies
4-5 Stars
Where the unlikely meets the possible.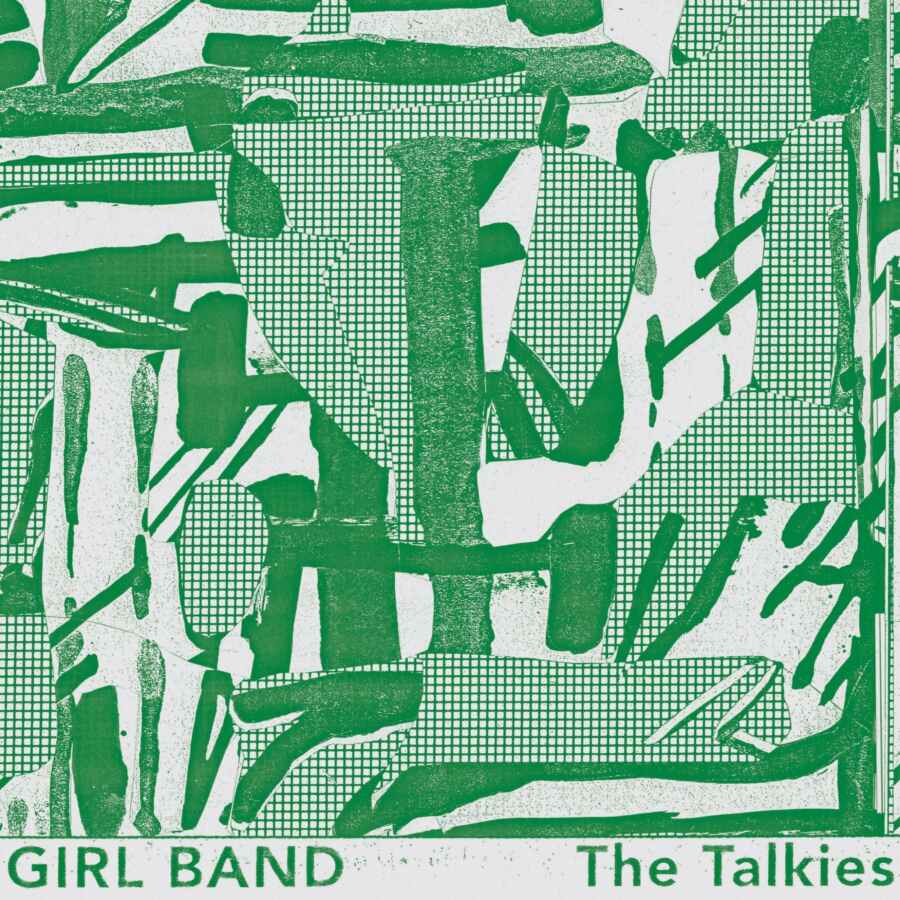 Ever wondered what a guitar band playing techno would sound like? Or whether an artful punk could deliver spoken word soundbites over crushing, droning, industrial textures? Or just whether you'd ever hear the name Ricki Lake in 2019?
Wonder no more, because where the unlikely meets the possible - that's the exact space Girl Band inhabit.
It's easy to salute bands for 'doing their own thing', but the Irish cult heroes are really doing their own thing. Like a scene from Indiana Jones, if another act tried to open Girl Band's particular ark it might just melt their face off. As it is though more than ever on 'The Talkies' they artfully corral all the vying demons, curiosities and terrors into a devastating cocktail. Dara Kiely's entrancing angular vocal delivery mixes absurd but entertaining visualisations with straight up screams, in a bizarre crossfire of the intriguingly topical and the viscerally primal. Above the relentlessly propulsive drums, the pulsing bass, the scratching and sawing of mechanical textures, he floats in and out of audibility, leaving you knitting together mumbles with moments of absolute clarity, even if it's just shouting "orange door hinge!". The instrumentation, when given room, builds into grinding, electronic, industrial textures, and despite an unconventional palette, Girl Band repeatedly deliver entirely catchy and danceable songs. Even if dancing on the tatters of a million rulebooks.
'Going Norway' and 'Shoulderblades' make for surefire off-kilter hits, drawing a neat line between the Fall, Ought and the sound scrapyards make at night. The latter even has the certain delight, mid verse of "… and it was…" which feels like a reference to the band's description-defying classic 'Paul'. The most extreme journey between noise-fuelled utter destruction and some intelligently-written hooks is the outrageously ambitious 'Laggard', which moves from Aphex Twin-style synthetic sirens to a cymbal-only lullaby breakdown. It's almost delicate and introspective. Almost. In its purest form the 'The Talkies' revolves around the captivating 'Salmon of Knowledge', a twisting, turning, repetitive anthem that blurs noise and confusion with a predictable formula that offers far more structure than seems possible. It peels itself back towards the end as if to say "see, it did all make sense underneath", before dwindling down to little more than a hum.
It's testament to their skill and commitment that it all hangs together so well. What could brush off as mere novelty instead thrives as an almost unique ability to mix anything and everything within arms reach. By being almost completely unrestrained and unmoderated 'The Talkies' can exist in its rawest and most vital form.
No one does what these guys do, probably no one could, and it's probably not something that you'd dream up if no one else was. That's what makes it so exciting; not only that they can, but they do it so well.