Album Review
King Gizzard and the Lizard Wizard - Murder of the Universe
4 Stars
An ambitious effort that tells the tale of death and destruction and growth and rebirth.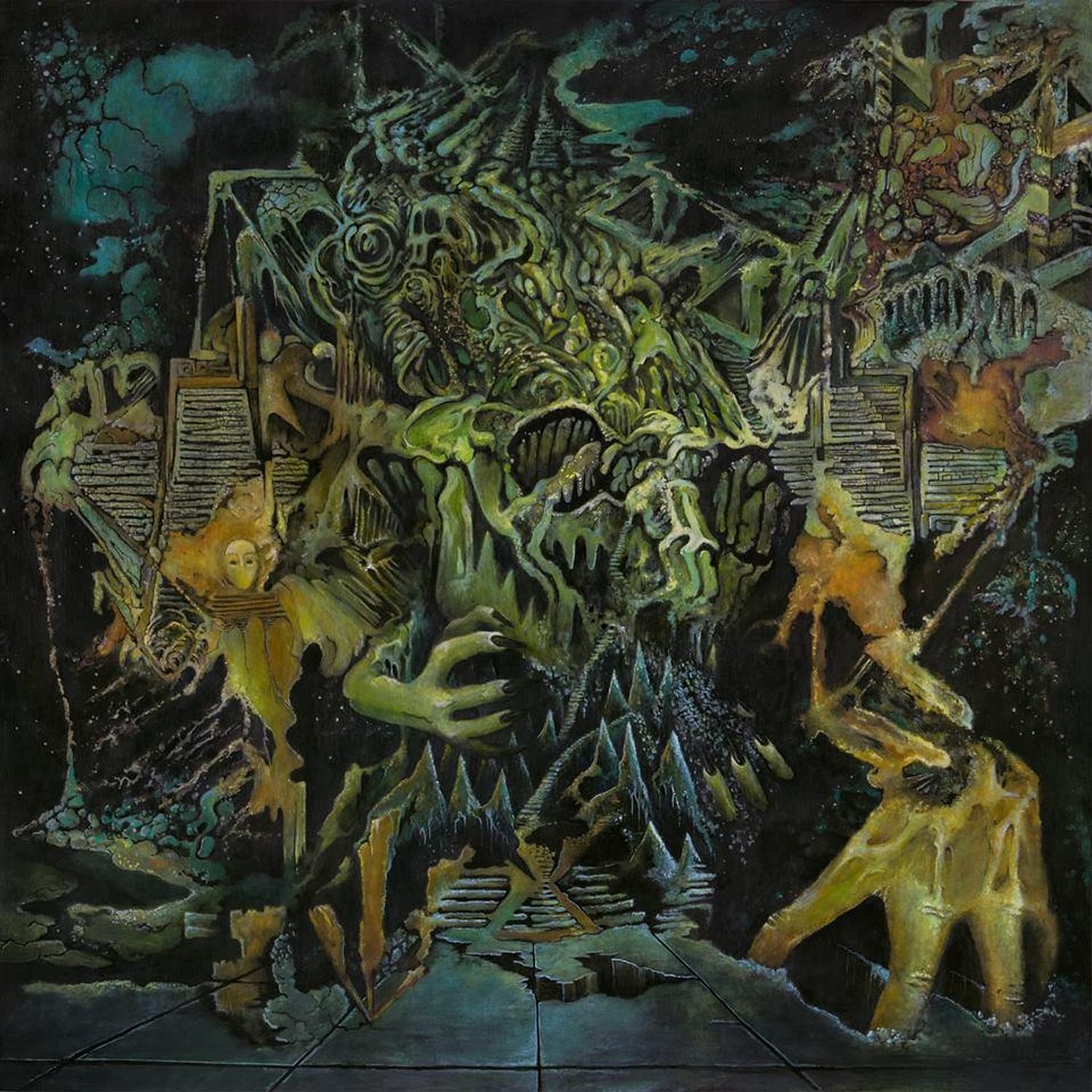 King Gizzard and The Lizard Wizard and doomsday seem to go together well. In 'Murder of the Universe', the Aussie psych-rockers' second album out of a promised five due in 2017, the band create an apocalyptic-ridden world through a sonic environment that delves into original legend and lore. Separated into three parts, it's an ambitious effort that tells the tale of death and destruction and growth and rebirth, alongside descriptions of fiery blazes and impending doom. Content-wise, though perhaps not intentionally, the record seems to align itself thematically with the apocalyptic climate we're experiencing in the modern day.
'Murder of the Universe' is an intense journey, an epic high fantasy tale told hurriedly through 21 tracks in less than three-quarters of an hour. In King Gizzard's mythological realm, balrogs roam wild and planets are being ripped apart. A lone, steadied female voice narrates throughout, an ominous juxtaposition to the distorted guitars and Stu Mackenzie's hurried vocals: "The stage is set for war." The first part of the record, titled 'Tale of the Altered Beast', introduces the theme of the death of man and the downfall of the entire planet. It's a sinister prologue to the album, full of jagged riffs and restless repetition of the same words creating an insanely high level of anxiety. The second, 'The Lord of Lightening vs. Balrog', themes of life and death as well as regeneration are affirmed: "I saw death become of life, and life become of fire". The final chapter, 'Han-Tyumi And The Murder Of The Universe', the tale is brought to a rapid-fire close. It's all dissonant, sonic whirlwinds of guitar distortion and looming vocals layered throughout. An ambitious project, King Gizzard succeed into enticing you into fully absorbing yourself into their wild, bizarre universe.
£40
£40
Read More
Featuring James Blake, Romy, Marika Hackman, yeule and more.