Album Review
Mumford & Sons - Wilder Mind
4 Stars
This is a new blueprint, and Mumford & Sons have emerged a fuller force.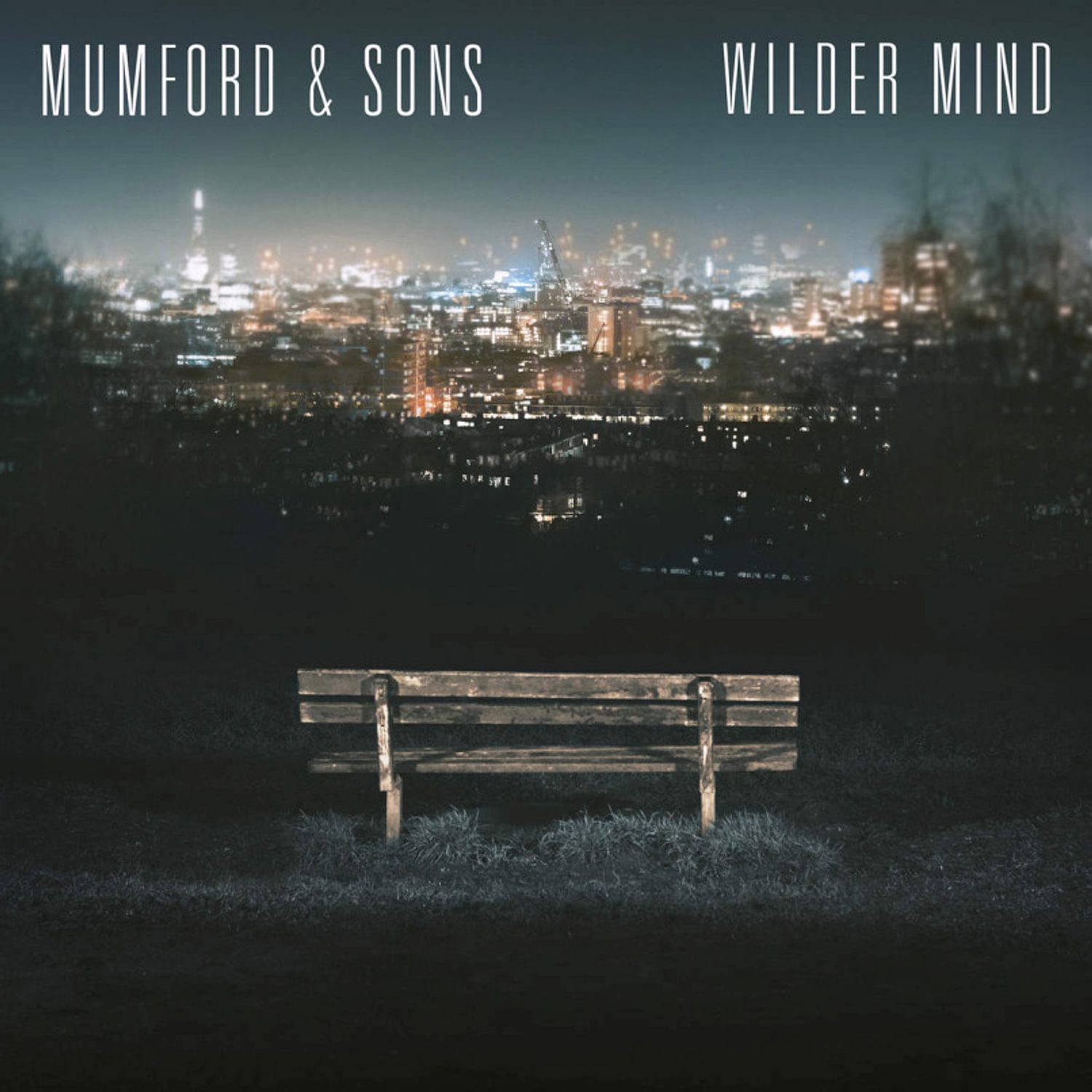 Mumford & Sons aren't just a walking, talking banjo. There's more to the band than casual barndancing and plucked-string singsongs. Signatures of their first two albums most definitely remain on third LP 'Wilder Mind', but let's not kid ourselves - this is a band reinvented.
The earnestness and emotion-first approach of 'Sigh No More' and 'Babel' remain, here. Marcus Mumford couldn't front a subtle electronic pop song if he tried, so he sticks to what he knows: All-out sincerity. Everything else has changed, but it's Marcus' vocal that carries this group's true signature. Songs like 'Believe' and 'Monster' would sound like complete strangers in other hands, but the frontman's in his finest form yet. He's just as capable holding the keys to blistering, atmospheric rock as he is tear-soaked strummers.
With 'The Wolf', Mumford & Sons aren't just electrified - they sound like they've accidentally put their fingers in the mains, sending shocks across the rest of the record. Opener 'Tompkins Square Park' is inspired by the group's time in Aaron Dessner's studio, and it's the most National-nodding track of all. 'Broad Shouldered Beast' is a more characteristically traditional song in the group's locker, coming off like a gusto-defined lullaby. But it's a brief regaining of consciousness for a band who've otherwise hit the reset button.
It's fun to poke fun at a band sporting traditionally uncool songs and selling millions in the process. It's even more enjoyable when that band then falls flat on their face when attempting an identity change. But the truth is, Mumford & Sons are one of the world's biggest acts for a reason. In any given environment, they've an ability to bring the house down. With new tools, they've taken liftoff from a proven formula when they really didn't have to. The significance of 'Wilder Mind' isn't just its outlier factor - it's in how it shapes the next two, three Mumford & Sons albums, at the very least. This is a new blueprint, and they've emerged a fuller force.