EP Review
Nilüfer Yanya - Feeling Lucky?
4 Stars
She remains locked in to a rich vein of songwriting form.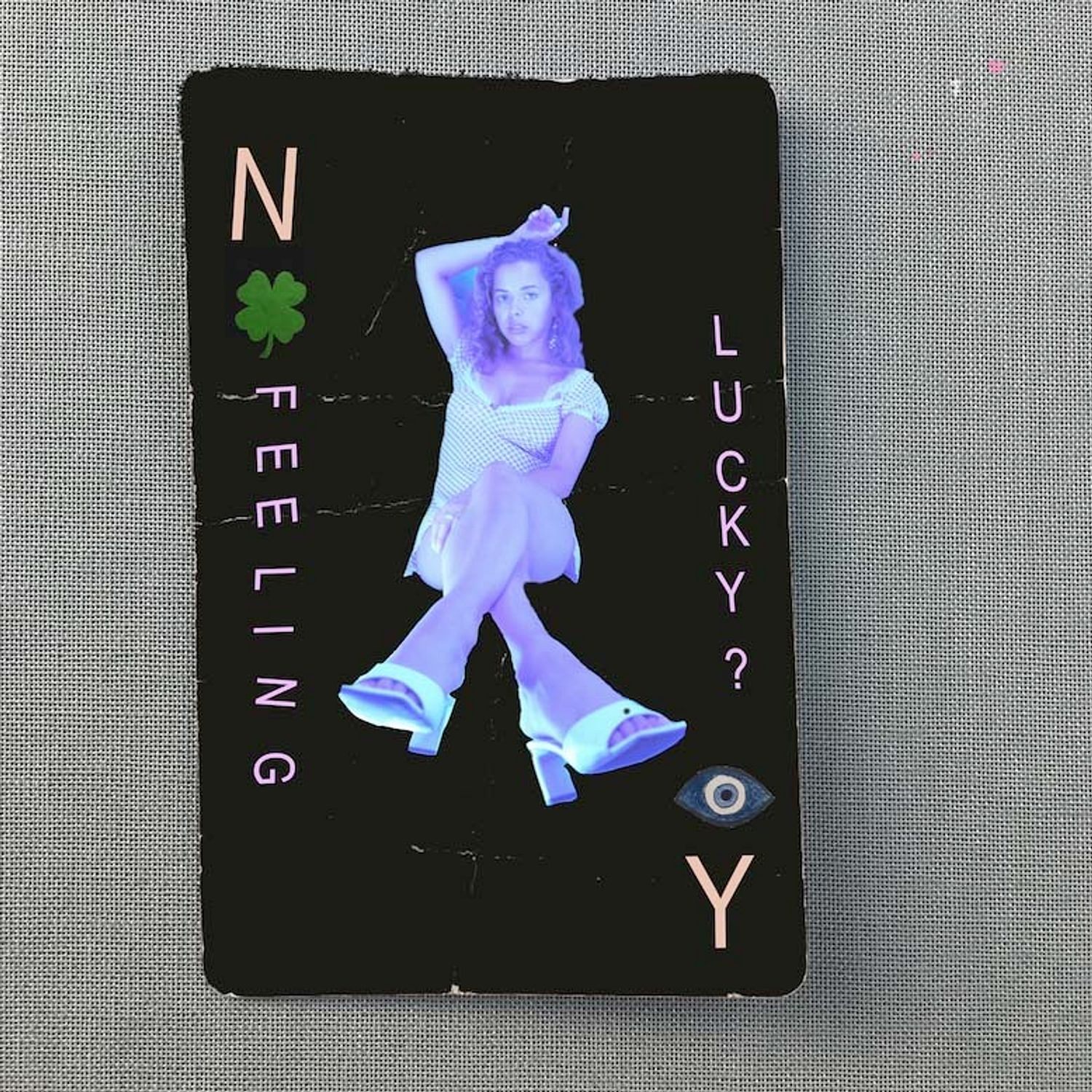 Nilüfer Yanya wrote the lead single from this EP in response to the increasingly nagging fear of flying that set in as she took her superb debut record, 'Miss Universe', around the world last year. Perhaps she'd have felt better about it if she could've known that she'd be taking an enforced break from the road this year anyway; either way, the nerves that inspired 'Crash' certainly don't show - driven by roaring, overdriven guitar fuzz and an earworm of a refrain, there's a genuine swagger to the track that suggests the Londoner is still riding the crest of 'Miss Universe''s wave. Fittingly for a release that arrives in the dying days of 2020, all three songs on 'Feeling Lucky?' deal with themes of uncertainty, lack of autonomy, chance, and change. 'Same Damn Luck' flits between both extremes of Nilüfer's vocal register as she laments missed connections over slick guitar-and-bass interplay that recalls 'Stories from the City'-era PJ Harvey, while the studio version of 'Day 7.5093' - previewed in stripped-back form during an NPR Tiny Desk Concert back in July - is a bracing, breezy slice of power-pop. 'Feeling Lucky?' is not necessarily a sure signifier of the direction that the follow-up to 'Miss Universe' will eventually take - all three of the EPs that preceded that album had their own distinct identities - but it does suggest that she remains locked in to a rich vein of songwriting form.
Read More
Featuring James Blake, Romy, Marika Hackman, yeule and more.