Album Review
Rina Sawayama - Hold The Girl
5 Stars
An eclectic palette of bombastic, heart-on-sleeve euphoric pop and angsty dancefloor fillers.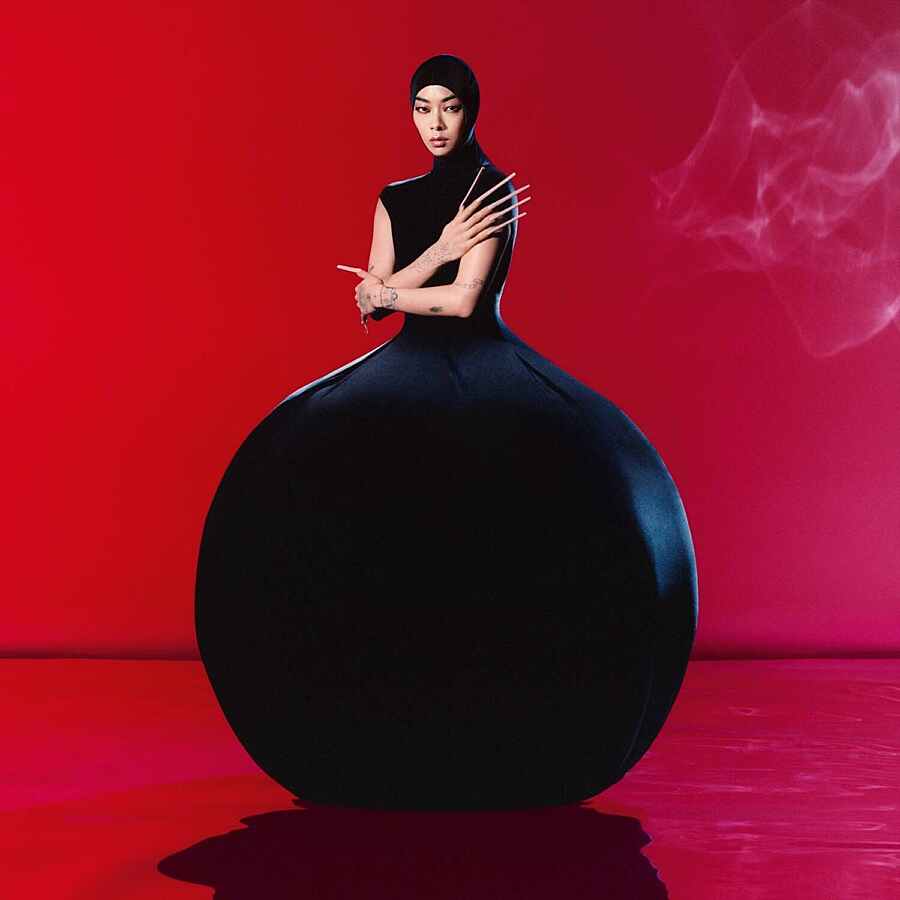 Rina Sawayama has always been her own kind of pop star, constantly defining and redefining what exactly the term means for her. The Japanese-born, London-bred musician has carved out her own niche within the pop canon as a new kind of artist, a kind who studied politics at Cambridge before deciding that she wanted to give the music thing a go. As an East Asian musician, she has refused to box herself into one label - and this is especially true with second full-length 'Hold the Girl'. Her music touches on the struggles she's faced with integrating herself into the immigrant diaspora and feeling marginalised as a British-Asian, while also covering the unique and profound yet lonely and fraught experience of being a daughter raised by a single mother. All this, of course, is threaded with further themes about embracing her queerness, acknowledging the alienation she felt as a child, and the welcoming of her "chosen family". Rina has lived many lives, and in her music, reflects on the experiences of each while still acknowledging that her story is still continuing to be written, by her own hand.

Across 'Hold the Girl', Rina is her most candid yet about the experiences which led to her having to grow up more quickly than most. The record is anchored by a certain sense of sadness that comes with mourning the childhood she feels that she lost, but the understanding that life is an ongoing journey - and learning to accept feeling hopeful for the future and chapters that have yet to be written. Rina curated the track listing as a way to guide the listener through the reflective journey of identifying and processing her childhood trauma as an adult going through therapy.
Opener 'Minor Feelings' takes its title from the book by the poet Cathy Park Hong that centres on the marginalisation of Asian Americans - "Minor feelings are getting me down" - with Rina speaking on feelings of otherness and loneliness she had long harboured, speaking frankly of her want to acknowledge emotions that she had long repressed. The song's reflective nature sets the pace for the rest of the record, which combines an eclectic palette of bombastic, heart-on-sleeve euphoric pop and angsty dancefloor fillers whose influences range from Garbage to Avril Lavigne; Kacey Musgraves to The Corrs. The tracks rage with emotional depth; the heartfelt 'Catch Me in the Air' is a tribute to the very particular relationship between a single mother and her daughter who constantly have to take turns "catching" each other, while the club-ready queer anthem 'This Hell' openly embraces being eternally damned (with a nod to Shania Twain in the opening).
'Forgiveness' and 'Holy' further chart the continuous and arduous path to healing from long-felt wounds, while 'Frankenstein' marks one of the record's darkest moments. It's an honest and visceral look into more painful moments that come with processing past pain: "I'm trying to be normal, but trauma is immortal… This is so unbearable, make it stop, this is more than medical / All I want is to feel beautiful, inside and out." Phantom', meanwhile, addresses the ghost of past selves and the mourning of the loss of innocence: "I've been trying to find her since / She gave a little too much away… I don't wanna do this without you / I don't wanna do this if you're just a ghost in the night."
The metaphors for healing continue with 'Hurricanes', in which Rina takes it upon herself to find betterment in growth – "I'm not the girl I tried to be yesterday" – with the emotional arc finding a positive resolution with record-closer 'To Be Alive,' where the imagery of storms and thunder are replaced with blue skies and newfound clarity. "It's just temporary pain," Rina reminds herself with finality. Rina makes it very clear that the roadway to a better tomorrow takes constant work, but with every three-minute euphoric pop banger, she gets a little closer to it.