Album Review
Sufjan Stevens - The Ascension
4-5 Stars
Not so much a call to arms as an exploration of the individual's ability to disassociate from the norm.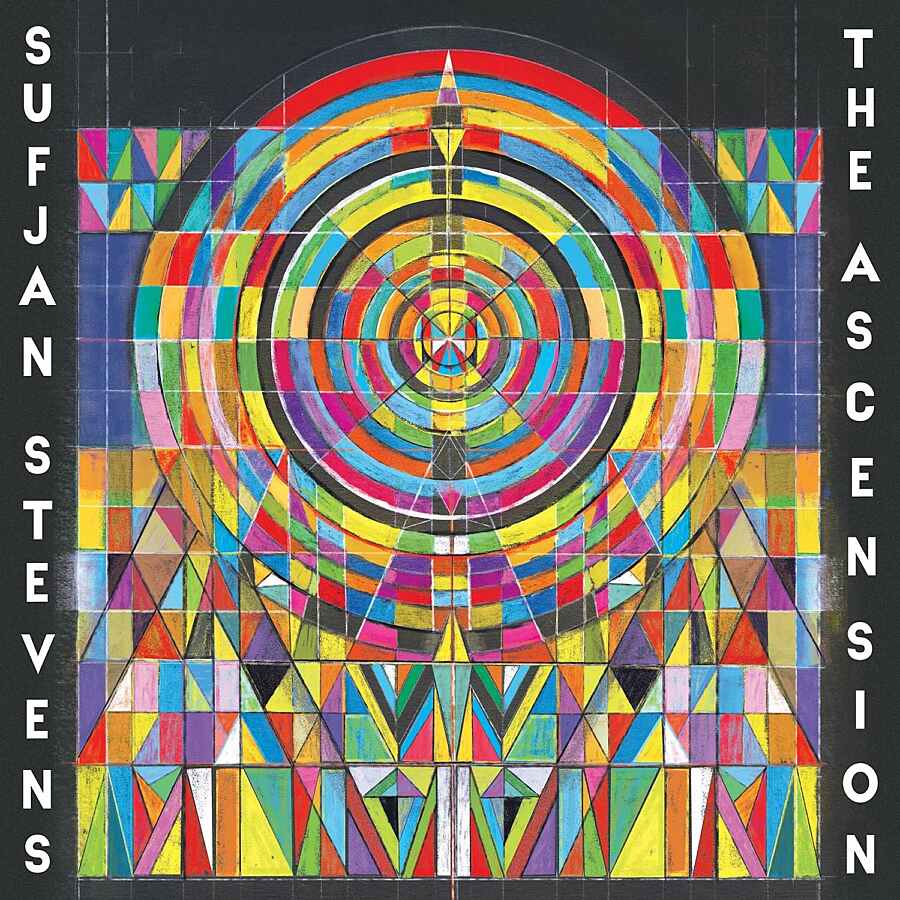 Five years after the deeply introspective 'Carrie & Lowell' further cemented Sufjan Stevens' already eulogised status, 'The Ascension' continues the trajectory of his recent collaborative work and delves firmly into vast, experimental soundscapes. Surpassing the hour mark with some space yet to go, the record provides an expansive canvas for Sufjan to critique the flaws of humanity, at the same time finding room for the inward focus that made his previous offering so compelling.
Far from running away with vague existential questioning, he doubles down on his characteristic delivery, not least in the way he pairs the grandiose with the personal. 'Tell Me You Love Me' could just as easily be interpreted as the breakdown of love as a search for stability in society, whilst the overt political connotations of 'America' hint at something profoundly private.
The insular folk that dominated 'Carrie & Lowell' finds itself under a wash of flowing electronics. Moments likes 'Lamentations' and 'Die Happy' hark back to Radiohead's late-'00s output, and much like Thom Yorke, Sufjan's mastery of tone is sublime. Effortlessly gliding from the delicate to the forceful, not least on the industrial 'Death Star', not a single moment on the record feels accidental.
Instead he delivers an all-encompassing sound that captures both the apocalyptic nature of modern society and the possibility of its rebirth. The urgency he instils exists far from his previous works and presents itself early in the closing moments of the rousing 'Make Me An Offer I Cannot Refuse'. Even in its comparably calmer moments, the record doesn't let go of this weighty power.
'The Ascension' isn't so much a call to arms as an exploration of the individual's ability to disassociate from the norm, and the power that provides. By the final plea of epic closer 'America', Sufjan Stevens has been torn between action and resignation, looming large over the destructive tendencies of mankind and discovering his own role within it.
As featured in the October 2020 issue of DIY, out now. Scroll down to get your copy.