Album review
The Killers - Pressure Machine
4 Stars
An album which invites you to dig a little deeper.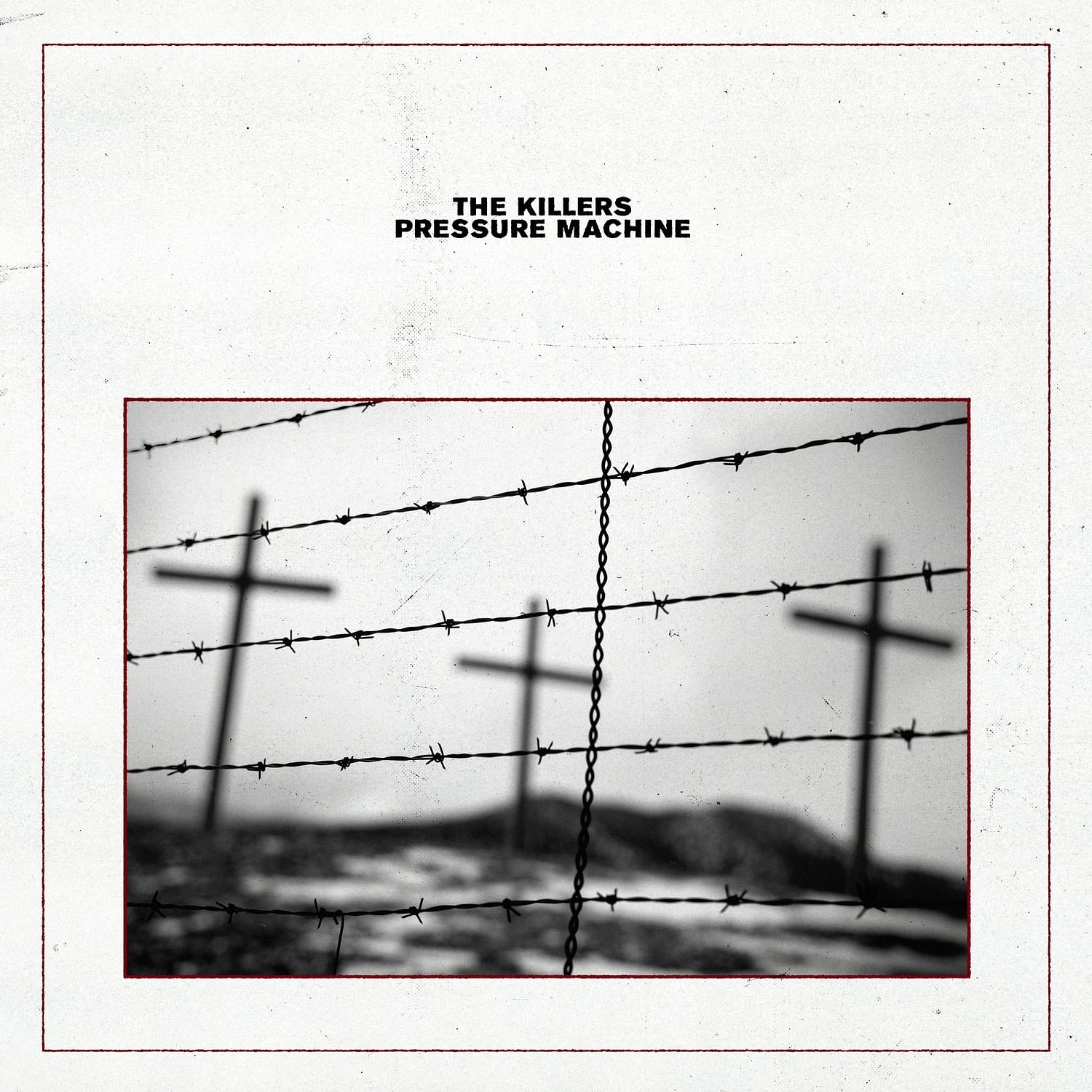 For most out there, The Killers will always be a band who've come to mirror the pomp and circumstance of their formative Las Vegas; their hits packed with boundless choruses and just the right amount of chintz. But it's on their latest, 'Pressure Machine', that Brandon Flowers gives a more personal insight into his Utah hometown; 'Imploding The Mirage' mk ii this is not. Born - much like most recent albums - after the pandemic put a stop to all of the band's plans, it's on their seventh record that Flowers et al seem to slow down and ruminate more introspectively than before. Comparisons to Bruce Springsteen's 'Nebraska' are unsurprising - after all, The Boss himself did just appear on their 'Dustland' reworking just a few months previous - and his fingerprints are very much present on 'Pressure Machine'; from the forlorn harmonica of 'Terrible Thing' to the intricate detail of the album's lyrics, the record seems to pick up Springsteen's darker mantle and run with it.
More stripped back and classic-sounding than the likes of their recent material, 'Pressure Machine' instead quietly unearths the stories of small town, working class America, in all their tragic glory. Fictionalised tales of the devastating opioid crisis ('Quiet Town', 'In Another Life'), struggling with homophobia ('Terrible Thing', domestic violence and vengeance ('Desperate Things') are all woven together by our narrator, while recorded radio clips of real life residents help to illustrate both the simplicity and complications of life in such a place. And while, perhaps, this more reflective musing on American life wasn't quite what we'd come to expect from The Killers, 'Pressure Machine' does prove that not all escapism arrives with a hook-laden chorus. This is an album which invites you to dig a little deeper.