Album Review
Viet Cong - Viet Cong
4 Stars
Viet Cong are not settling for anything other than pushing the boundaries.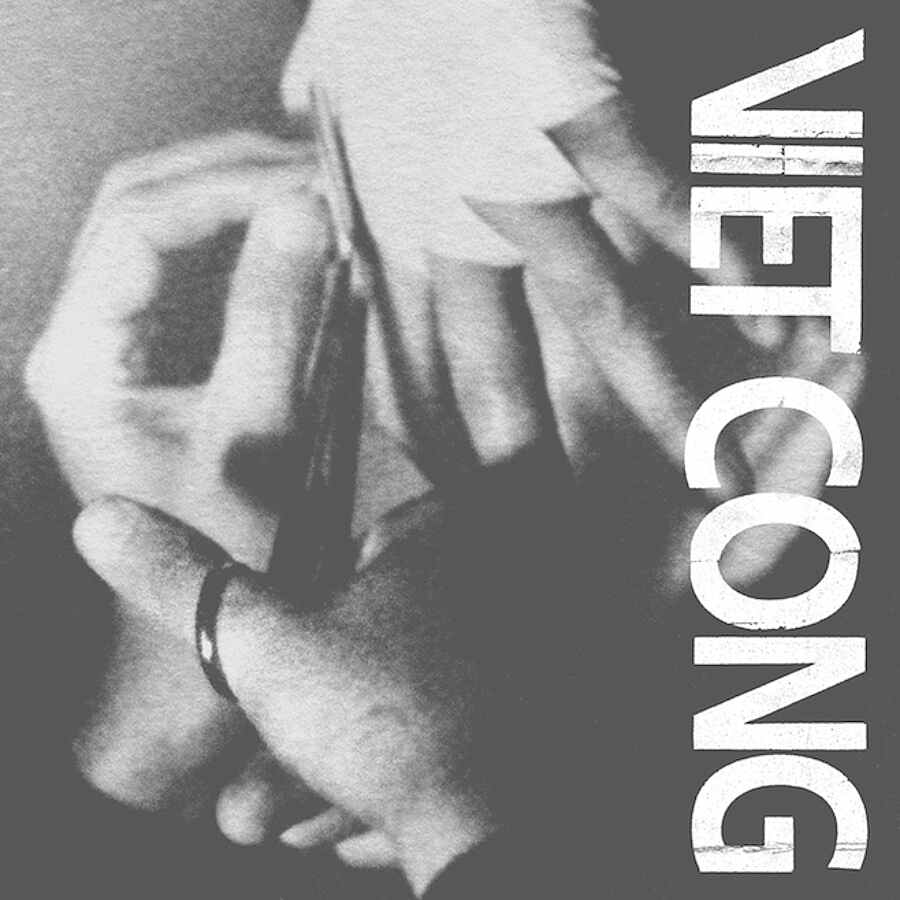 Viet Cong aren't a band to be overshadowed. Featuring two former members of the highly appreciated rock band Women, the quartet could have succumbed to the pressure that a lot of bands do to deliver a project of equal or better quality than before. What these Calgary-based pals have done though is neither: they've packed their shit up, accelerated off into the distance in an entirely different direction and are refusing to let the past catch up with them. If previous record 'Cassette' was the initial fuel to get them on their way, then 'Viet Cong' is the first full tank - a fully realised vision of exactly where they want this new journey to be heading.
It's ironic then that 'Viet Cong' is a record obsessed with ideas of self-direction, pointlessness, mortality, desperation and progress, taking all of its themes and applying layers of melancholy via frontman Matt Flegel's stoic and sharp vocal delivery. 'Pointless Experience' brilliantly jumps between driving, head-banging riffs and crunchy synths, nailing the Viet Cong formula of combining a bleak, desolate atmosphere with an engaging knack for melody. Even when they're at their most off-kilter, like on the sprawling 'March of Progress' or the monumental closer 'Death', the thick fog of layers are so tightly knitted together that attention spans will never waver.
Viet Cong have recently played showed with fellow Canadians Ought, and it's clear to see why. Despite their darker moments, they'll often burst into a frenzy of glittery analogue keys or highly rhythmic percussion (see the final minute of 'March of Progress' or the re-recorded earworm 'Bunker Buster'), making the twists and turns throughout 'Viet Cong''s seven tracks exciting and lively. 2014 saw many bands trying to recreate sounds of the past in their own way, but with 'Viet Cong', the band are remoulding genre conventions and confirming that they're not settling for anything other than pushing the boundaries.