Live Review
SOPHIE, Blanck Mass and more bring heaviness and variety to Visions Festival 2017
Sorry, Goat Girl, Kero Kero Bonito and more also play the Hackney all-dayer.
There's a buzz around London at the moment, more than usual. Nearly every band that could be considered to be behind this spine-tinglingly exciting time are in Hackney for Visions today, and they proceed to show that youth is the way forward in the most brilliant, fierce way across the day.
For starters, the queue outside Mangle already stretches around the corner and out onto Mare St before Goat Girl have even started their set at the sober hour of 2.30pm. Crammed inside the basement, the Rough Trade-signed four-piece are getting more confident with every next show, and new AA-side 'Crow Cries' / 'Mighty Despair' are brilliantly creepy, with their twisted chants simply irresistible.
Sorry are another band emerging from South London with a frightening amount of momentum. They proceed to shake the Sebright Arms right before Soccer Mommy proceeds to bring a different kind of brilliance to the picturesque top floor of NTs.
Trains whizz past behind Sophie Allison before a perfect view of the London skyline throughout the set, and her music as Soccer Mommy is as romantic and evocative as the scene she stands before. A hugely busy room means the vital intimacy of her songs doesn't perfectly travel to those at the back, but her talent is clear, and is the perfect mid-afternoon calmer.
Picking us back up from the slump are the ever-energetic Kero Kero Bonito, who give the sizeable Oval Space crowd a significant spring in their step and even bigger grins on their faces. New single 'Forever Summer Holiday' slots perfectly into their catalogue of colourful, ridiculous pop gems, and by the time 'Trampoline' closes the set, the trio have firmly reasserted their status as one of the country's most fun live bands.
Fun isn't a word that translates perfectly to Matt Maltese's music, but it's affecting in the extreme. Taking to NTs with his newly-instated backing band (including a certain Palma Violet), every next show sees the South Londoner become more confident, witty and fantastic. 'As The World Caves In' remains one of the best songs of the year so far, and fills a packed room with ease, Matt's stage presence clearly improving with a band behind him.
Continuing the polarising nature of the Visions line-up, a quick dash back over to Mangle gets us wrapped up in a brilliantly intense barrage from Blanck Mass. This year's 'World Eater' LP is Benjamin Power's finest moment yet - in or out of his main project Fuck Buttons - and its highlights feel like they could burst through the walls. Scaling his own minimal equipment during blistering set closer 'Please', Power is at the peak of his, uh…powers at the moment, and it's a joy to behold.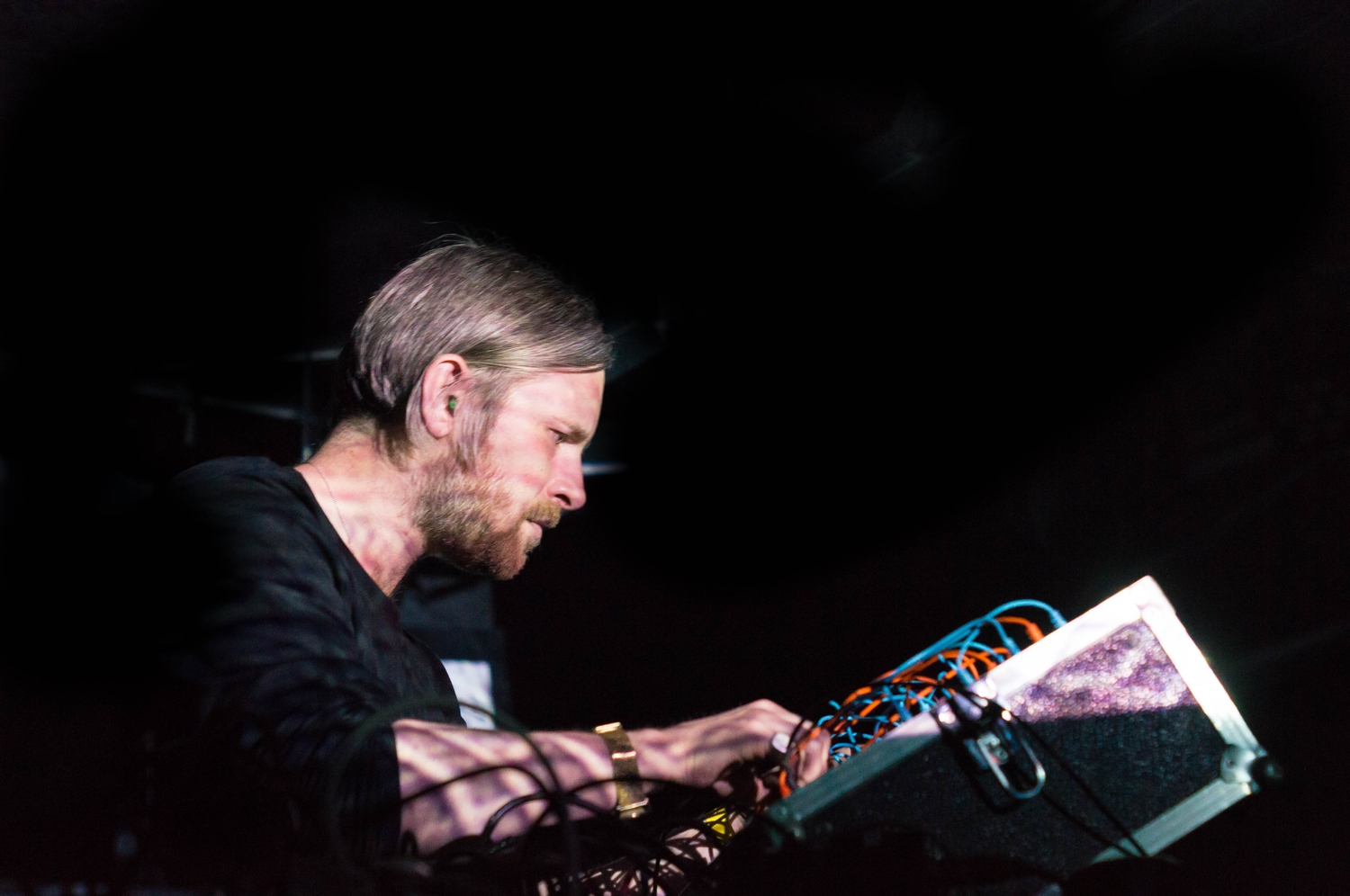 Once again, the tempo changes drastically as Happyness close things at the Sebright Arms with a brilliantly understated closing set at a Sebright Arms packed to the rafters, before Liars follow Blanck Mass' lead and give Mangle's basement a barrage of intense, unstoppable noise.
Also bringing intensity is headliner SOPHIE, who shows his world-conquering ambition with a closing set at Oval Space. Dropping 'Yeah Right', the Kendrick Lamar-featuring track he co-produces on Vince Staples' latest album 'Big Fish Theory', it's clear the producer's sights are set high above just PC Music. As if to state those intentions immediately, he debuts a slinky new track with a certain Rihanna's vocals over them, indicating new music from the pair might be arriving soon. It would've been a ridiculous thought a year ago, but such is SOPHIE's recent progress, it's easy to see him being a world conqueror very soon indeed. As with almost everything spread out across the day at Visions today, it's weird, wonderful and comes with limitless ambition.
Read More