Details:
Animal Collective to re-release 'Prospect Hummer' for Record Store Day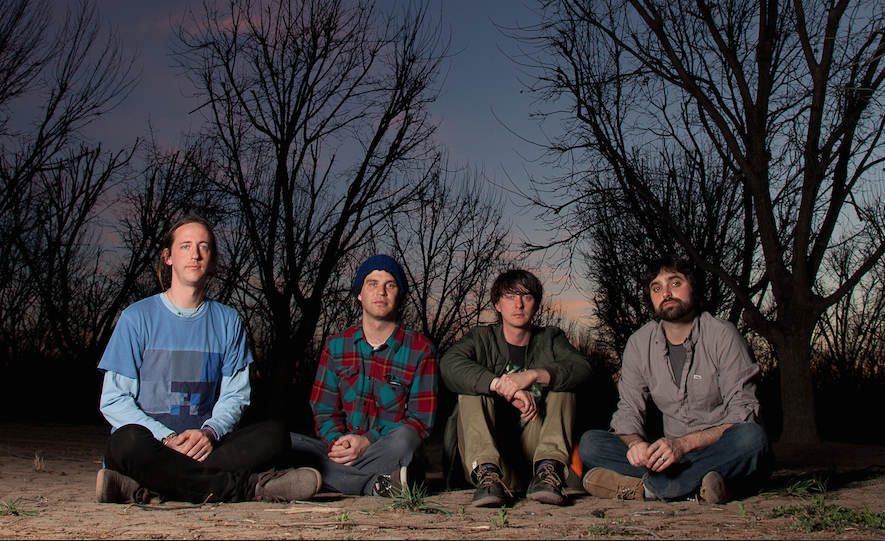 The EP was originally released in 2005 and features Vashti Bunyan.
Animal Collective are to release their EP 'Prospect Hummer' as a re-issue for this year's Record Store Day. The original release by FatCat Records was in 2005 and featured singer Vashti Bunyan on three of the four tracks.
The first vinyl version is available via participating store on Saturday 18th March as a limited pressing of 1,500 copies. The tracks for the release have recently been remastered, and feature full colour artwork, with outer and inner sleeves to boot.
'Prospect Hummer' was recorded by Rusty Santos in London during 2004, just after they released 'Sung Tongs' and prior to their 2005 album 'Feels'. The tracklist for the EP is as follows:
1. 'It's You'
2. 'Prospect Hummer'
3. 'Baleen Sample'
4. 'I Remember Learning How To Dive'.
Last week, Panda Bear confirmed on Lauren Laverne BBC Radio 6 that Animal Collective are set to record a new album in 2015, the follow-up to their 2012 album 'Centipede Hz'.
Listen to the 'Prospect Hummer' EP via Spotify here.