Album Review
KOKOKO! - Fongola
4 Stars
Endlessly creative and euphoric.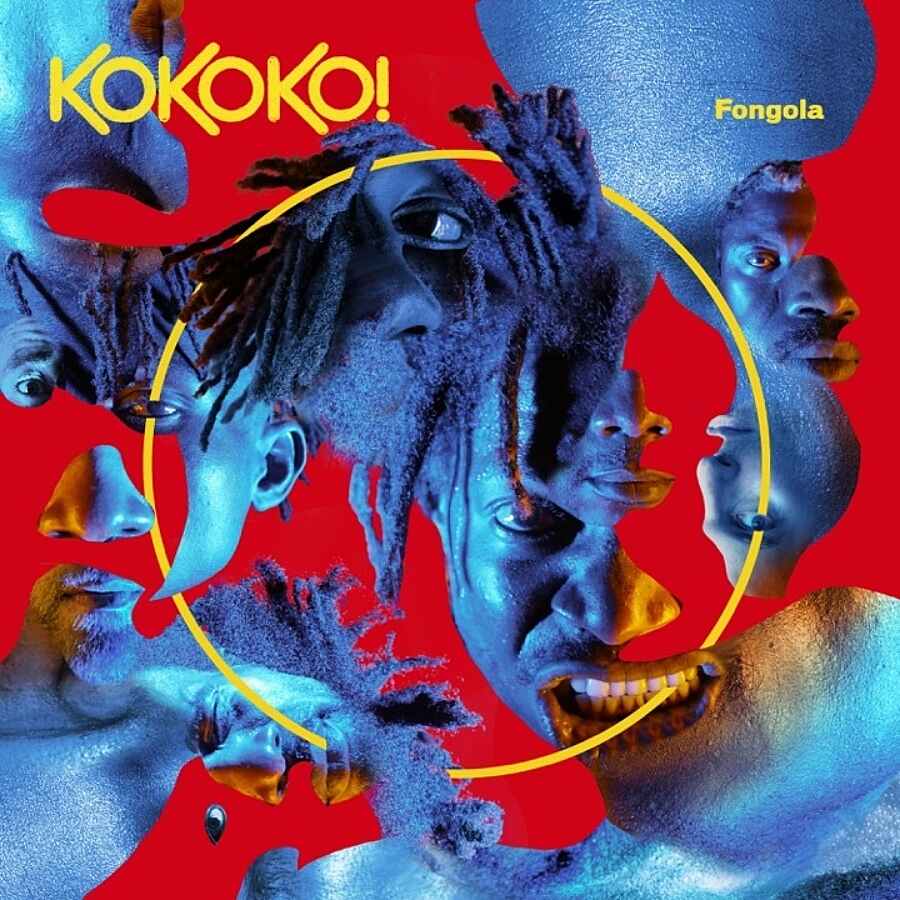 There's always been a barrier to entry when it comes to making music, much like in other creative professions. One built on money and connection. Instruments can be a great expense, as can simply getting your music out there.
But these restrictions can also lay the foundations for the most original works. This is often where the most interesting experimental music comes from, created with a 'make-do-and-mend' mindset.
Congolese collective KOKOKO!'s debut album, 'Fongola' is driven by this DIY idea, building a snapshot of an incredible creative scene thriving in a place that wants to crush it. Living in a country in economic crisis, despite being the source of wealth for many other prosperous countries, KOKOKO! have found their own way to ensure their voices are heard on the streets of Kinshasa and beyond.
Priced out of the expertly-crafted guitars and tightly-skinned drums that only the local evangelical pastors could afford, they built their own instruments. Nothing was beyond their imagination. Typewriters, milk tins, bits of engines. Anything that made a sound that could evoke those heard in their favourite electronic tracks was fair game.
What emerges from this process is something that is very difficult to replicate, constantly evolving as a result. From the opening twang of 'Likolo', it's a sound that's dynamic and exhilarating. It constantly surprises, creating dancefloor rhythms from pieces of junk. 'Fongola' feels spontaneous and anarchic, like it can go absolutely anywhere at any time, which makes it all the more thrilling to immerse yourself in.
'Azo Toke' begins like someone trying to plug their guitar into an amp and getting nothing but feedback, before drum machine hand claps drive the thrumming beat forward. It's a sparse sound, but a hypnotic one.
Meanwhile 'Malembe' shows off KOKOKO!'s club-readiness. A four-to-the-floor beat and Makara Bianko's throaty vocals lead the way with an almost bubbling tension, before a great release. 'Tongos', on the other hand, is more indebted to the no wave movement with its off-kilter riffs jumping in and out of sync. These songs are grounded in the familiar, but put through the lens of a group who've had to be clever about how they bring them to life.
Through veiled political lyrics and body-contorting rhythms, 'Fongola' reveals a place where music is still an act of defiance. This is punk disguised as dance; fighting against the powers that be and wearing their DIY aesthetic like a badge of honour.
Endlessly creative and euphoric, the MacGyvers of music have created a record that's not only politically charged, but brimming with the joys of life and creativity.