Interview Bombay Bicycle Club: Shifting Gears
From indie beginnings to funk-fuelled solo projects, Bombay Bicycle Club have proved themselves to be masters of reinvention. On sixth studio album 'My Big Day', the quartet are letting their (metaphorical) hair down.
Say the words 'Bombay Bicycle Club' to someone, and you may get a mixed bag of responses. Perhaps they frequented the (now defunct) North London restaurant chain from which the band took their name, or maybe 'Evening / Morning' was a keystone track in their coming of age. Most likely, they'll recognise these three words because the Crouch End quartet have been an integral part of the UK's indie landscape for the best part of two decades - no mean feat for four people not long into their thirties.

And yet, to call Bombay a 'guitar band' in the traditional sense of the phrase does them a disservice; though they're often mentioned in the same breath as the likes of Two Door Cinema Club and The Vaccines, they have, over the course of their career, demonstrated a versatility and curiosity that belies that description. Take the decision to follow up their beloved 2009 debut 'I Had The Blues But I Shook Them Loose' with an acoustic album (2010's 'Flaws'). Or the fact that 2014's 'So Long, See You Tomorrow' was shortlisted for that year's Mercury Prize. Or even that, aged 24, the band went on what would be a five-year hiatus at arguably the peak of their powers.
Bombay Bicycle Club have been unafraid to turn left at nearly every career junction thus far, and, as the band's Jack Steadman and Jamie MacColl tell DIY, their sixth LP 'My Big Day' may be their boldest move yet. "I was speaking to someone about this the other day, and he said that most bands' first record after a hiatus tends to be kind of safe, because they're just trying to figure each other out again, and I think we were," muses Jamie. "The making of [2020 'comeback' album] 'Everything Else Has Gone Wrong' was as much about the dynamics between us as it was about making a record." He pauses, exchanging a smile with Jack. "Whereas this one, we just wanted to say, 'Nothing is off limits, let's just have fun with it and see what happens'."
What happens, dear reader, is a project that runs the gamut of indie rock and experimental pop, with a slew of zeitgeist-capturing collaborations, and a promo campaign that's nothing short of slightly bonkers. There's a huge sense of freedom to it, as if the band - completed by bassist Ed Nash and drummer Suren de Saram - have earned their seat at the table, and now they're making the most of the buffet. "The thing that we always try to achieve is to surprise people, and I think we're still doing that," explains Jack. "On this record, with some of the more electronic songs and especially with some of the features, we're subverting expectations, and I think that gets harder to do the longer you're a band."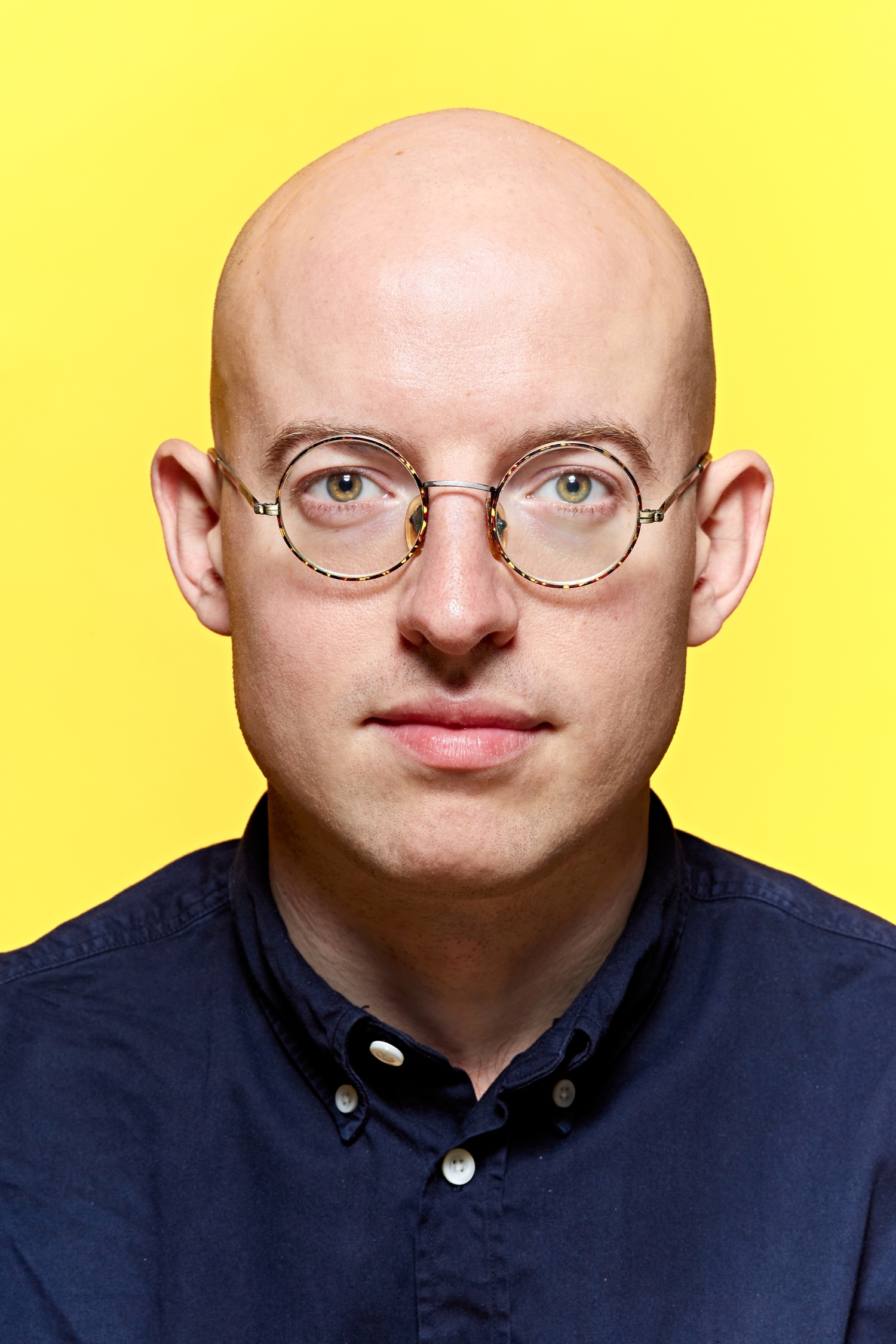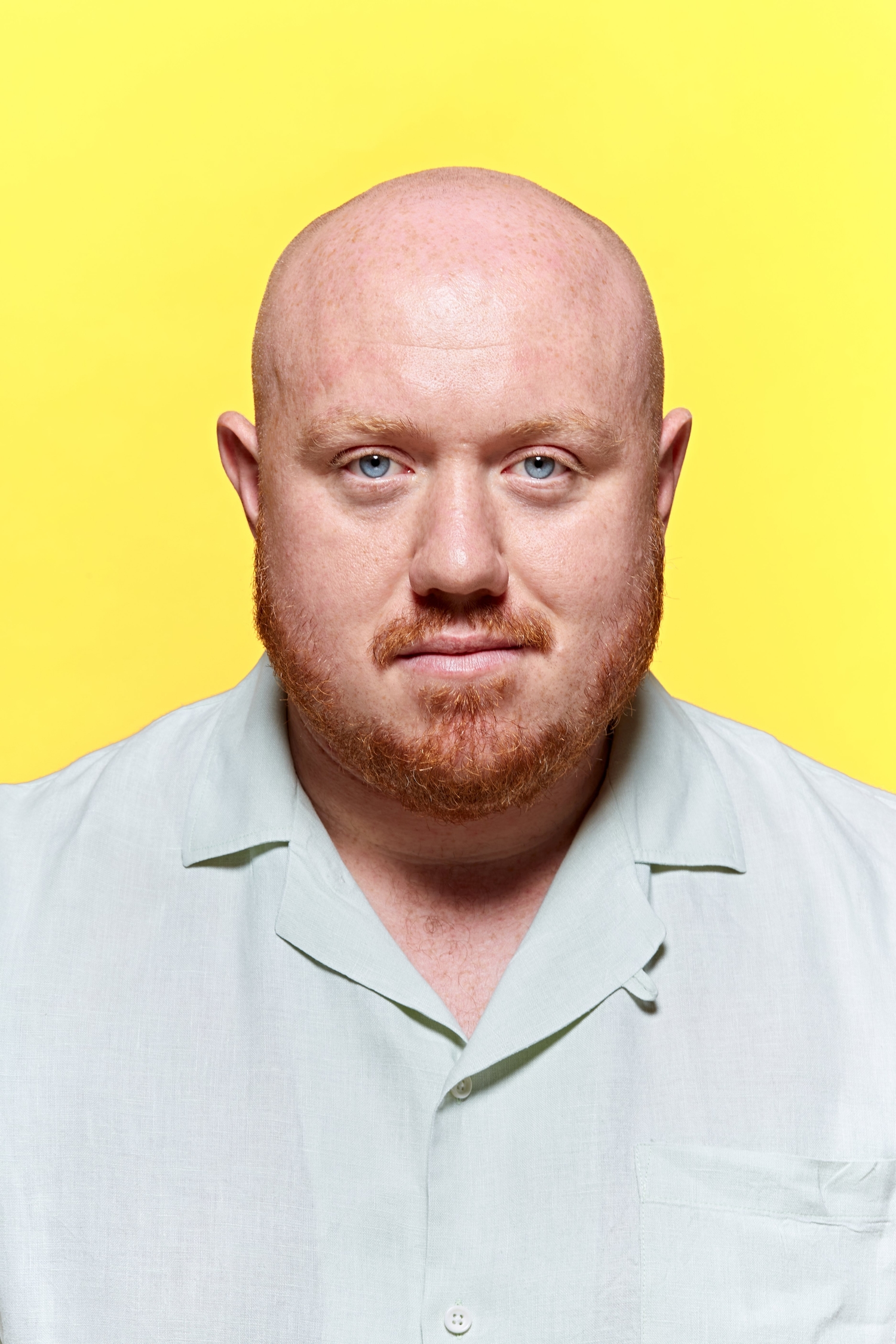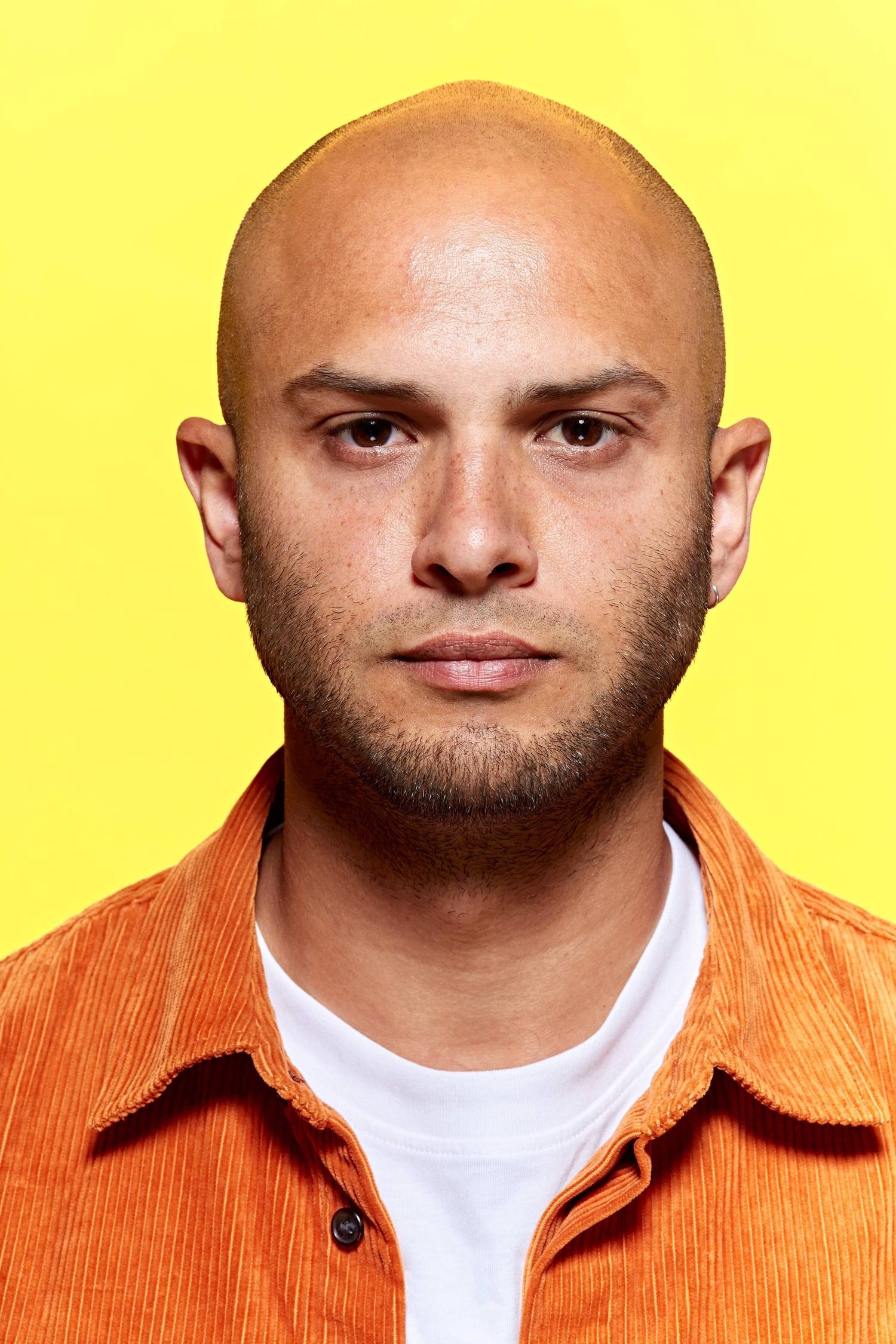 "[We have] a constant desire to prove that we're not an indie band from the 2010s, and that there's a lot more depth to our music." - Jack Steadman
As such, the eclecticism of 'My Big Day', and the happy-go-lucky silliness of Bombay's online presence (see below for more on that…), reflects not a band who aren't taking their work seriously, but quite the opposite. Jack feels "a constant desire to prove that we're not an indie band from the 2010s, and that there's a lot more depth to our music", while Jamie ponders that "there is a competitive element that musicians don't tend to admit to, so yeah, I think you have to keep having that drive." This desire to expand their horizons is manifested most obviously on 'My Big Day' in the form of featured artists, which no previous Bombay records have formally included. Jay Som, Nilüfer Yanya, Damon Albarn, Holly Humberstone, and Chaka Khan (!) each bring "something different" to the foundations laid by the band; together, this cross-generational list of collaborators reflects the album's broad sonic palette, and a firm refusal to stagnate.
From emerging artists to household names, the throughline between all those featured on Bombay's sixth is a genuine admiration on the band's part. Jack cites "a strong sense that we wanted to work with Nilüfer - we're all just huge fans of hers", while the relationship with Holly came about when she invited Jack to perform alongside her at a gig. "Someone introduced me and I was being quite sheepish and insecure," he says. "I think she'd be surprised to hear how much it meant to us - you can't really ask for anything more than knowing that you're inspiring younger musicians."
Mr Albarn, meanwhile, proved a little more tricky to pin down. "I didn't have any intention of asking him to be on the record because I didn't think he'd have time. But I did ask if he could listen to it," explains Jack. "'Heaven' came on and he literally picked up a mic saying, 'I've got an idea'. Part of me was thinking, 'This is the coolest thing ever' and part of me was thinking, 'I know he's just going to mumble some words and then I'm never going to be able to chase him to finish it'." "Which is basically what happened," Jamie interjects, laughing. "Yeah," Jack smiles, "I think he was driving from Coachella to another gig when he wrote the words in his car on his phone. He's a hard working guy!" In a move not dissimilar to Damon's own musical pursuits, during Bombay's hiatus Jack began to explore different sonic avenues, the eventual result of which was Mr Jukes. Leaning into his love of jazz, funk, and soul, the collaborative project was Jack's circuit breaker from "the cycle of record, tour, record, tour" that the band had been in since they were teenagers. For all four members, the hiatus created space for them to develop, both professionally and personally.

"With this album, we just wanted to say, 'Nothing is off limits'." - Jamie MacColl
'My Big Day', then, represents the culmination of this growth: it's got the nostalgic guitars of the band's early days ('Diving'); injections of Mr Jukes-inspired grooves ('Tekken 2'); and an open-armed embrace of looped beats and glitchy electronics ('Rural Radio Predicts The Rapture'). Lyrically, the title track's playful rejection of hustle culture sits alongside 'Turn The World On''s poignant reflections on parenthood, all these varied elements finding cohesion via what the band affectionately term "The Bombay Machine".
"I remember someone - maybe even our manager - saying, 'Just think how sad it would be to not put something that you think is incredible on the record, just because you're scared of it not fitting'," says Jack. It's an expansive philosophy, but one that found them return to their roots to record at a studio in North London - with the notable exception, that is, of that as-yet-unrevealed secret guest, for whom Jack flew out to LA. "It was this very funny scene of an enormous, really expensive mixing desk… and then just me and a laptop in the corner, not using anything in the studio," he laughs. With Jack taking the production reins, the band had full creative control to realise their vision of reaching back into their discography, while simultaneously pushing the boundaries of what a Bombay record could be. Nothing, it seems, was off the table, yet Jack maintains that "you can only get away with it - and we prove this a lot by doing things like radio sessions - if you can strip it down, play it with two acoustic guitars, and it's still a great song. I think that as long as we achieve that, then we know we're doing something right."
How, then, to sum up Bombay Bicycle Club's sound? "Well, this is [the problem]!" sighs Jack, mock exasperatedly. "What do you say when a taxi driver asks what you do?" Jamie laughs and shakes his head. "'Guitar band' sounds kind of dumb, so I just say I'm in an indie band." But with the imminent release of 'My Big Day', even that seems somewhat reductive (not to mention, well, inaccurate). "Do you remember when you went to HMV as a kid, and there was that big section called 'rock slash pop' that had everything?" Jack grins. "Yeah - I think that sums us up quite well."
All Publicity is Good Publicity… Bombay Bicycle Club are truly entering their 'anything goes' era, as evidenced by some of the madcap schemes they've recently been rolling out by way of promo…
Making baldpoint (yes, BALDpoint) pens
Jamie: Yeah, we have actually put those into production now. If you see a band of four men in their early forties and they all have hair, there's probably some intervention that's happened there at some point.
Skydiving
Jack: I jumped out of an aeroplane. There have been a few moments where I've thought, 'WHAT are we doing?!'
Meeting animals at a petting zoo
Jack: There were rabbits shitting all over us… those bunnies were cute though.
Revisiting their teenage MSN messages
Jamie: People have messaged me privately going, 'What are you doing? And also, what dirt does Jack have on me?!'
'My Big Day' is out 20th October via Mmm… / AWAL.
Read More
Featuring King Gizzard & The Lizard Wizard, IDLES, Tkay Maidza, Sleater-Kinney and more.