Watch Now
Alice Glass releases video for new single 'Mine'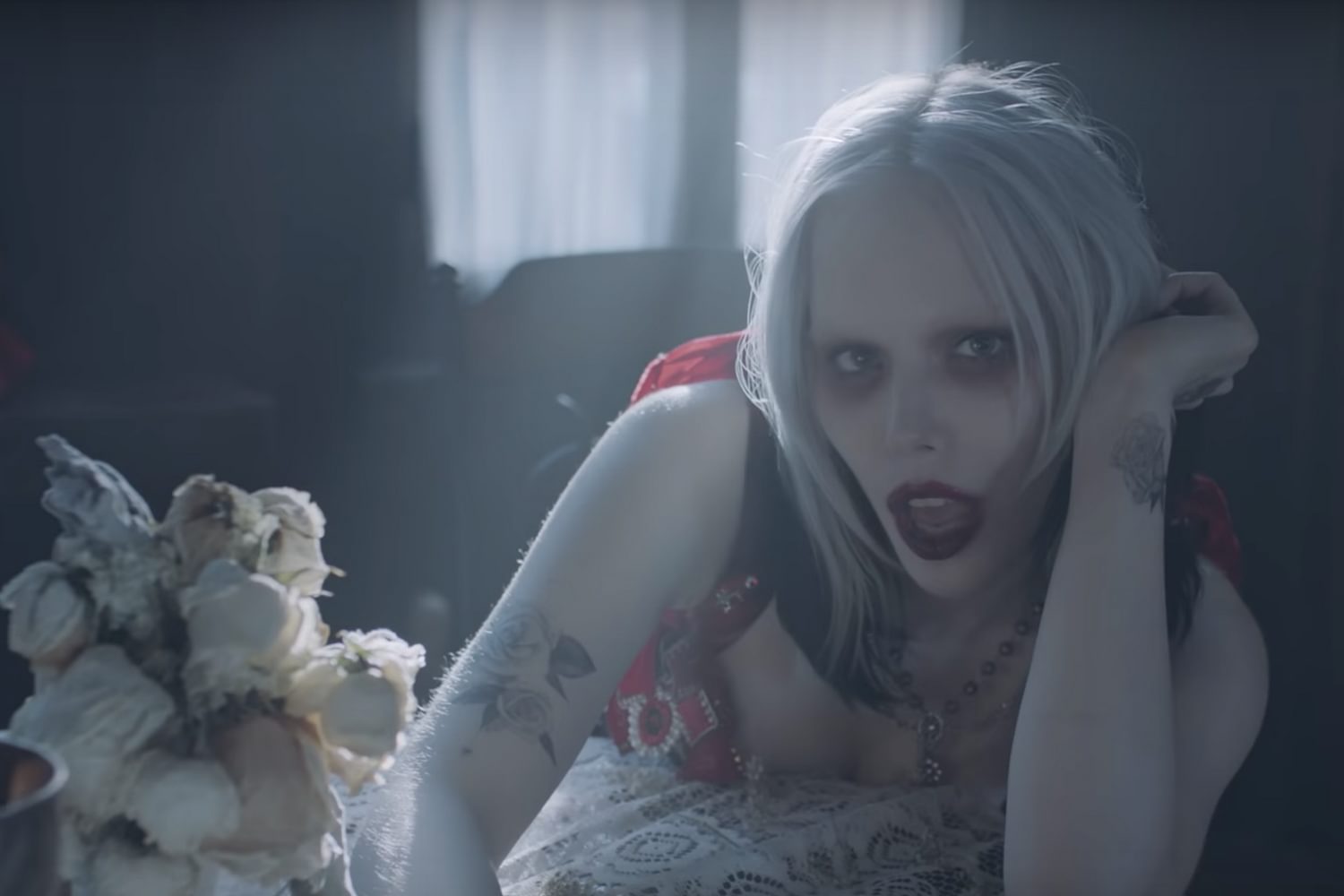 The video features RuPaul's Drag Race winner Violet Chachki.
Alice Glass has released new single 'Mine'. The track is accompanied by a haunting, gothic video featuring Violet Chachki, winner of RuPaul's Drag Race Season 7.
The video was directed by Lucas David and styled by Dilara Findikoglu and was premiered at Glass's 'Sado Maso Disco' party in LA, which also featured drag lip sync performances of Glass's debut solo EP.

Alice says of the track via a press-release: "'Mine' is about someone who hurts themselves in an attempt to regain control of of their own life and experiences. It's a form of self-sacrifice and also an act of personal freedom for someone who feels completely out of control…
She added: "I do not condone self-harm, but like a lot of my music 'Mine' is about my struggle with coming out of an intensely abusive relationship. In the ritual of hurting myself or taking something from myself I am at the very least in control of that act, when in so many other aspects of my life I felt hopeless."

The track comes after Alice's former Crystal Castles bandmate Ethan Kath attempted to sue Alice Glass for defamation after she detailed allegations against him amounting to "a decade of abuse, manipulation and psychological control." Alice confirmed in February that the defamation suit had been dismissed.
Glass released her debut EP as a solo artist last year and is set to tour Australia this month with Zola Jesus.