Premiere:
American Wrestlers get self-referential with new 'Hello, Dear' track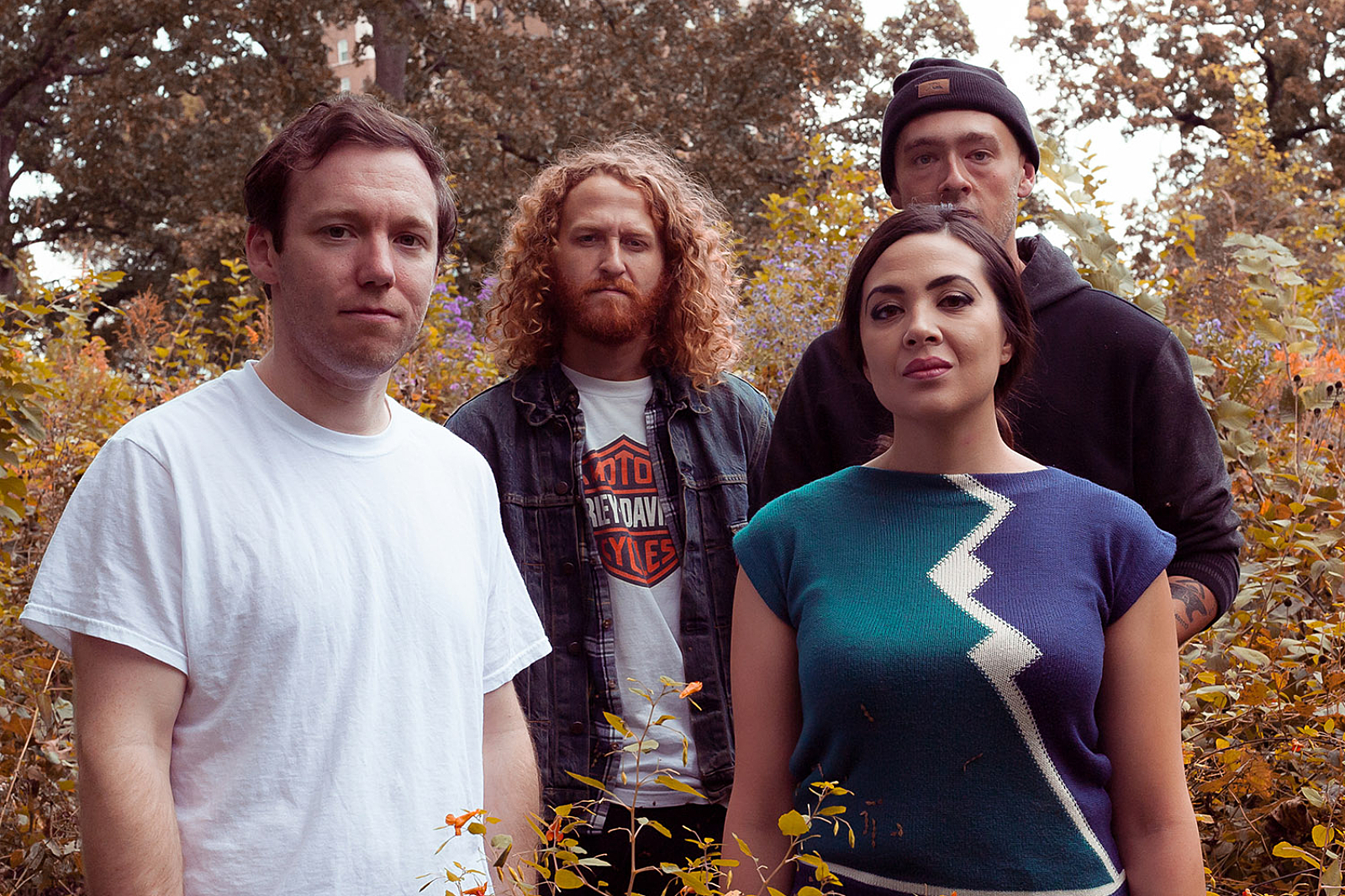 An artistic rebirth goes under the microscope in the new track from the Fat Possum signings' second album, 'Goodbye Terrible Youth'.
The parallels between the story of American Wrestlers and that of their latest track 'Hello, Dear' are unavoidable. Borne of the dissolution of an old band, frontman Gary McClure fled the UK for the USA and a new love. Producing music under a mysterious guise, he took to the American Wrestlers project as a means of creative rebirth.
Nevertheless, the side-eyed - and by his own admission, hypocritical - stance Gary takes on 'Hello, Dear' is less than encouraging of such latter-day artistic epiphanies. Darting between nervous, tip-toeing passages and huge euphoria, it's an impassioned reflection on self-doubt.
The song is from the point of view of a person who is taking on the image of being an artist when they've never produced anything that could be deemed a work of art in their whole life," Gary explains. "It's about feeling your time running out. In a panic you grab some cool pants and a canvas and spread on some abstract crap and ask the void, 'What about this? Will this do it?.' It's harsh and I'm a hypocrite. Who knows, historically maybe some of the best art has been made that way. There sure is enough of it stacking up.
"What could be my favourite line from the whole record is here," he also reveals. "'I'd crawl through glass for a sign of life, but lately I cannot sleep at night with my back to my telephone'. It gets quiet, it gets loud. The guitars are the nerves getting out of control, the drums are the something deliberate and impending."
Spin 'Hello, Dear' below - it's taken from American Wrestlers' incoming follow-up to their self-titled debut. Titled 'Goodbye Terrible Youth', that's out on November 4th via Fat Possum.
Read More