Festivals
Arctic Monkeys win big at European Festival Awards 2014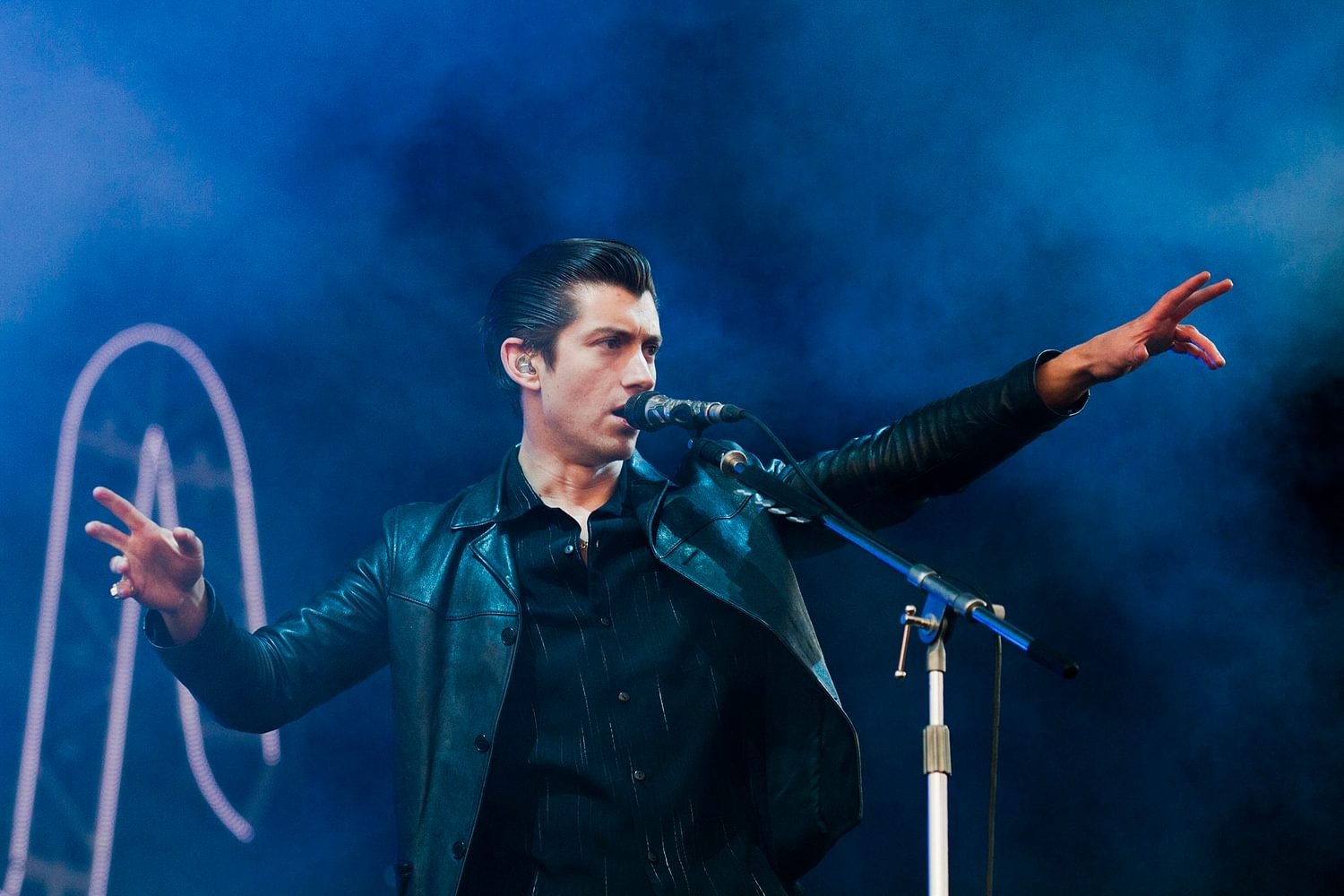 Glastonbury gets the coveted prize of 'Best Line Up'.
Photo: Sinead Grainger / DIY
Last night, artists and festival promoters were rewarded for 2014 work at the European Festival Awards.
Arctic Monkeys were the big winners, scooping two awards (Best Headliner and Anthem Of The Summer, for 'R U Mine') at a ceremony in Groningen for Eurosonic Noorderslag.
Other awards were handed out to festivals and promoters. Melvin Benn at Festival Republic won the Lifetime Achievement Award for his work with Reading & Leeds, Latitude and others.
Primavera Sound (Spain) picked up the Artists' Favourite Festival award, while Glastonbury took the Best Line-Up prize.
Hungary's Sziget Festival won Best Major Festival, while Netherlands' Down the Rabbit Hole received the Best New Festival prize.
At last night's awards - as previously reported - Melvin Benn confirmed that a new Reading & Leeds announcement was forthcoming. Keep those eyes peeled for 2nd February.
2014 winners in full:
Best Small Festival Festival
Tauron Nowa Muzyka (Poland)
Best Indoor Festival
I Love Techno (Belgium)
Green Operations Award in association with Yourope and The GO Group
Roskilde Festival and Stop Wasting Food (Denmark)
Best Newcomer Act
Stromae (Belgium)
Artists' Favourite Festival
Primavera Sound (Spain)
Best New Festival
Down The Rabbit Hole (The Netherlands)
Anthem Of The Year
Arctic Monkeys – 'R U Mine'
The Health & Safety Innovation Award in association with The YES Group and ICM&SS
MOJO/LOC Festivals (The Netherlands)
Best Medium-Sized Festival in association with Eventbrite
Sea Dance Festival (Montenegro)
Promoter Of The Year
Live Nation (Belgium)
Best Line-Up
Glastonbury Festival (United Kingdom)
Best Headliner
Arctic Monkeys (United Kingdom)
Best Major Festival in association with PlugGo
Sziget Festival (Hungary)
The Lifetime Achievement Award
Melvin Benn (United Kingdom)
The Award for Excellence And Passion in association with Yourope
Rikke Øxner (Denmark)