Billie Marten shares new single 'Nothing But Mine'
It's the latest preview of new album 'Drop Cherries'.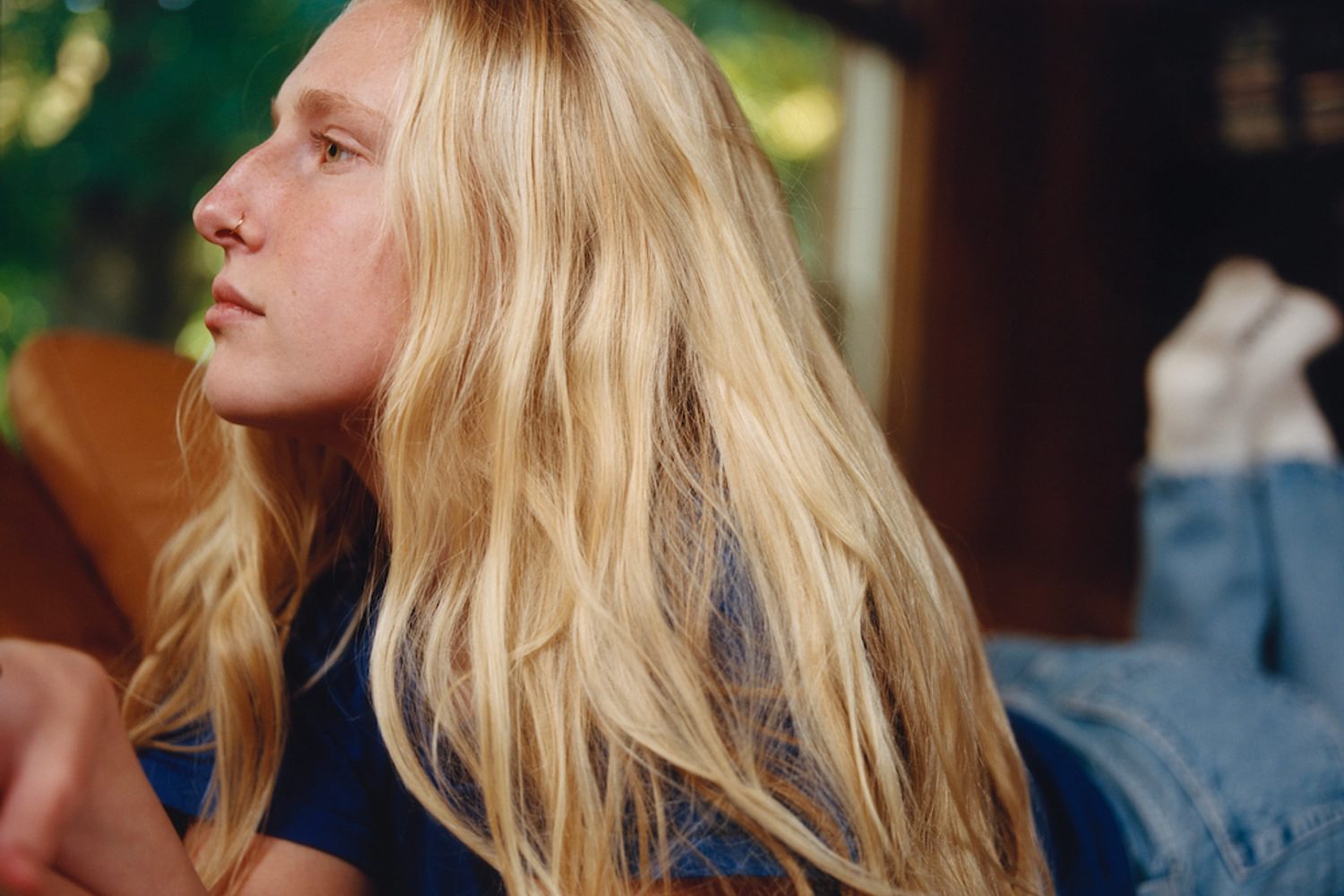 Photo: Katie Silvester
Ahead of the release of her new album 'Drop Cherries' on 7th April via Fiction Records, Billie Marten is sharing her newest single 'Nothing But Mine'. Speaking about 'Nothing But Mine', Billie says, "This was one we did right after dinner, everyone was loose, I started playing the song on the honky tonk in the corner. No one knew the song, this was I think the first / second take, it's all about fluidity and losing yourself in the throes of sub consciousness. The line 'wash my mouth, empty out all the dirt that you found' was in reference to the dirt I carried from the previous album (cover), eradicating the judgement and darkness. I really enjoyed this one." Check out 'Nothing But Mine' below. 'Drop Cherries' Tracklisting: 1. New Idea 2. God Above 3. Just Us 4. I Can't Get My Head Around You 5. Willow 6. Acid Tooth 7. Devil Swim 8. I Bend To Him 9. Nothing But Mine 10. Arrows 11. Tongue 12. This Is How We Move 13. Drop Cherries See Billie Marten live at the following dates: MAY 13 | Deers Head, Belfast 14 | Button Factory, Dublin 16 | Gorilla, Manchester 17 | Thekla, Bristol 20 | Brudenell, Leeds 22 | Rescue Rooms, Nottingham 23 | The Cluny, Newcastle 24 | St Lukes, Glasgow 26 | Lafayette, London JUNE 06 | The Roxy Theatre, Los Angeles 07 | The Chapel, San Francisco 09 | Madame Lou's, Seattle 11 | McMenamins Mission Theater, Portland 13 | Kilby Court, Salt Lake City 14 | Globe Hall, Denver 16 | 7th St Entry, Minneapolis 17 | Lincoln Hall, Chicago 20 | TD Music Hall, Toronto 22 | Bowery Ballroom, New York 23 | The Sinclair, Boston 24 | Union Stage, Washington Get tickets to watch Billie Marten live now.
Read More
Featuring James Blake, Romy, Marika Hackman, yeule and more.